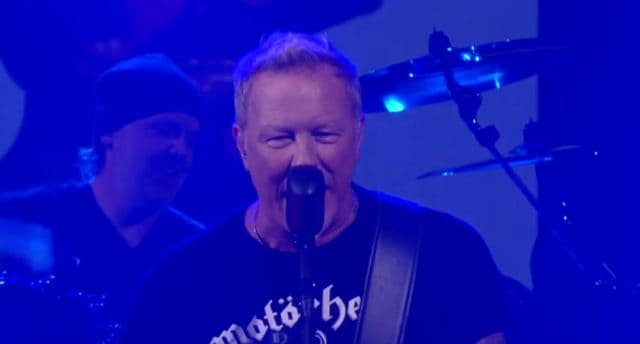 I had the pleasure of seeing Metallica perform live at Lollapalooza way back in the 90s. To tell you the truth, I liked Metallica at the time but I didn't necessarily love them. After seeing their performance I loved them. They were just so powerful. It's hard to describe the kind of energy these guys can drum up in one area but it's pretty intense. I mean every single time you'd see Hetfield scream or give any kind of "grunt" the crowd went bananas. It was one of the most memorable live performances I had ever seen.
I can only imagine what it's like to see these guys in a small setting like a talk show. But that's what fans of The Late Show with Stephen Colbert were treated to last night when Metallica came on to perform their song "Now that we're dead."
If there's one safe thing to say about Metallica it's that they are not your everyday band that just comes in, performs, and you got about your day. This is a performance you talk about after you walk out the door and continue talking about for years.
Check it out below:
https://www.youtube.com/watch?v=Ye9Ard5P0oY