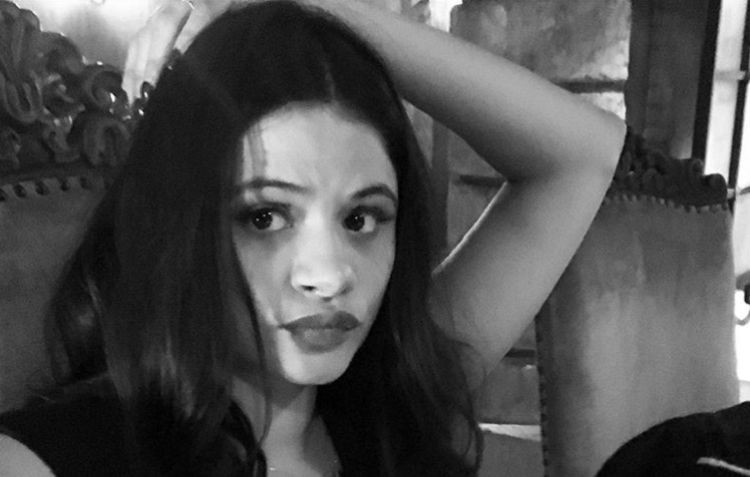 Melonie Diaz may have made her name in small, independent films, but since 2018, she's become a huge TV star thanks to her performance as Mel Vera on the reboot of the early noughties juggernaut, Charmed. Funnier, sharper, and altogether more "now" than the original, the show's second season is already well underway and proving just as popular as the first, with Diaz's pivotal role responsible for at least some of the credit. Find out more about the actress with these ten little facts.
1. Off-Broadway was where it all began
After developing an interest in acting at the Henry Street Settlement, Diaz pursued her passion further, firstly at the Professional Performing Arts School in Manhattan and then at New York University's Tisch School of the Arts, where she studied Film Production. After dropping out of NYU to concentrate on her career, Diaz began actively auditioning, winning her first roles in off-Broadway and workshop productions at the Bullet Space, the Hip Hop Theater Festival at P.S. 122, and the New York City Fringe Festival.
2. Lords of Dogtown was her breakthrough role
In 2001, Diaz made her first-ever screen appearance in the comedy, Double Whammy. The film sank without trace, but fortunately, it didn't take Diaz's blossoming film career with it. Since those early days, she's starred in a slew of independent films, including Lords of Dogtown (her breakthrough feature from 2005), A Guide to Recognizing Your Saints (2006), Assassination of a High School President (2008), She Wants Me (2012), Supporting Characters (2012), Fruitvale Station (2013), and All About Nina (2018).
3. She's indie gold
Considering Diaz made her breakthrough in indie films, it's not surprising that some of her biggest achievements have been in the genre. Although she's yet to sweep the board, she's managed to rack up a serious number of nominations, including 2 Independent Spirit Awards nominations for her performances in A Guide to Recognizing Your Saints (2006) and Fruitvale Station (2013), along with 2 Black Reel Award nomination for Fruitvale Station. Speaking about her preference for independent films over blockbusters, Diaz told NBC Latino: "I really want to do things that are unique and say something. My focus is on longevity. I don't want to do things that are complacent; I want to be in things that are weird and test people's emotions."
4. She made her TV debut in Queens Supreme
In 2003, Diaz made her TV debut in an episode of Queens Supreme, CBS's short-lived courtroom dramedy starring Oliver Platt and Robert Loggia. The appearance didn't exactly set the world on fire, and aside from a brief appearance in an episode of Law & Order in 2003, Diaz didn't return to the medium until 2010, when she appeared in three episodes of Nip/Tuck as Ramon Perez. Since then, she's worked almost as much on TV as on film, with appearances in CSI: Miami, Rizzoli & Isles, Person of Interest, Ro, Girls, The Breaks, Room 104, and most recently, Charmed.
5. Kathryn Bigelow is a big influence
Diaz may have dropped out of her studies at NYU, but she still intends to finish her film production degree at some point. "I think it's important to finish what you start," she told Vanity Fair, citing Kathryn Bigelow's success as a director (and her own aspirations in that direction), as her motivation.
6. She was engaged to Victor Rasuk
In 2003, Diaz began dating her Lords of Dogtown costar Victor Rasuk (an actor you may know best from his appearances in the Fifty Shades franchise). Unfortunately, the perils of dating your co-worker proved too much for the couple to overcome, and they broke up a year later. Rasuk moved on to various other women (Nicki Reed and actress Bridgetta Tomarchio among them), while Diaz has been engaged to Octavio Genera since June 2019.
7. She a self-confessed weirdo
Diaz was born in New York City's Lower East Side on April 25, 1984. She's described her childhood as being "fairly poor", and although she was encouraged by her family to pursue her dreams, she's always felt something of the outsider. "Nobody in my family is an artist," she told Cesar Vargas on Uplift. "I'm like the weird one. I was the eccentric one. Which is a nice way of saying weird."
8. She had her doubts about Charmed
When Diaz was initially pitched the idea of Charmed, she had concerns about getting involved in what promised to be such a big, "blockbustery" type of show (after all, until that point, she'd chosen to deal almost exclusively in small, independent films). However, after learning who'd be at the helm, she happily jumped on board. "I was skeptical because it was such a big entity–it's a really big property," she explained to Nylon. "But I knew that [producer Jennie Snyder Urman was involved]. We have similar beliefs about a lot of things. Ultimately, I just really liked this group of people, and I think it's really important for you to like who you're working with."
9. She's no skeptic
Considering she's been playing a witch for over two years, you'd expect Diaz to have some affinity with the supernatural by now. While she might not be spending her days casting spells in real life, she's a big believer in magic, telling Truth Celebs "Oh my God, yes (I believe in the supernatural). All the time, I mean I feel like it's kind of silly not to, there are bigger things than us."
10. She can't choose between the Charmed sisters
Charmed may have been a constant fixture of Diaz's childhood, but she'd struggle to pick which original sister she prefers. "I liked them all for different reasons. I thought that Phoebe was the most fun," she told the audience at New York Comic-Con. "And then I loved Shannen [Doherty]'s character because she was kind of intense. And then Piper was always the level-headed one as well so I think they all kind of make into one amazing person."