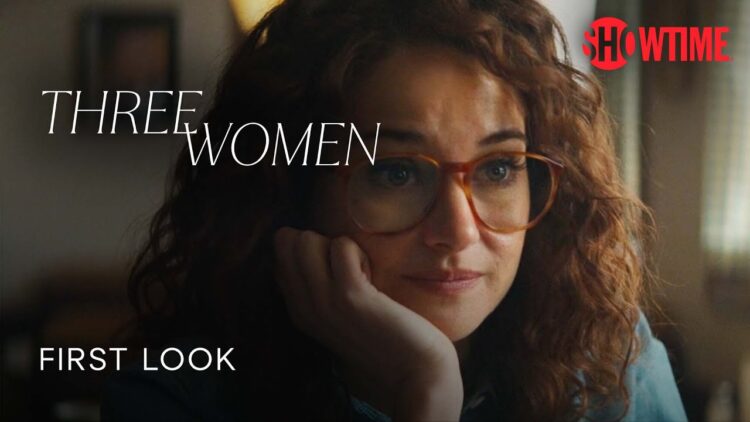 Showtime is set to drop a TV drama based on a popular book published in 2019. Titled Three Women, the series is based on a book of the same name by author and journalist Lisa Taddeo, who worked on books like Animal and Ghost Lover. Here's a description of the series, according to Deadline: "In Three Women, described as an intimate, haunting portrayal of American female desire, three women are on a crash course to radically overturn their lives. Lina, a homemaker in suburban Indiana, is a decade into a passionless marriage when she embarks on an affair that quickly becomes all-consuming and transforms her life. Sloane, a glamorous entrepreneur in the Northeast, has a committed open marriage with Richard, until two sexy new strangers threaten their aspirational love story. Maggie, a student in North Dakota, weathers an intense storm after accusing her married English teacher of an inappropriate relationship. Gia (Woodley), a writer grieving the loss of her family, persuades each of these three spectacular "ordinary" women to tell her their stories, and her relationships with them change the course of her life forever." Three Women will be featuring an impressive list of cast members, one of whom starred in a very popular sci-fi franchise. If you want to learn more about the actors set to appear in this show, read ahead. Here are the cast members of the upcoming Showtime series Three Women.
Shailene Woodley
Shailene Woodley has been tapped to star in the upcoming TV series Three Women. A native of California, Woodley began her acting career in 2000, appearing in several television commercials. She first gained prominence for her role as Amy Juergens in the ABC Family drama series The Secret Life of the American Teenager. After appearing in a number of supporting roles in film and television, Woodley emerged as a leading lady in the 2014 blockbuster Divergent and its sequels, Insurgent and Allegiant. Some of her other notable film credits include The Fault in Our Stars, Snowden, and Adrift. On the small screen, Woodley has starred in the HBO series Big Little Lies. Showtime expressed excitement over Woodley's casting in the show, with EVP of Scripted Programming at Showtime Amy Israel saying: "Shailene Woodley is an undeniable powerhouse who never fails to give an unflinchingly honest performance. We are beyond thrilled that she will be at the forefront of this electrifying show. Three Women promises to be a riveting and immersive exploration of female desire, told by women in charge of their own narratives. Lisa Taddeo and Laura Eason's adaptation crackles with emotion and edge and, coupled with Louise Friedberg's exceptional direction, this Showtime series promises to be everyone's next obsession."
DeWanda Wise
DeWanda Wise has also been tapped to appear in the upcoming series Three Women. She is an American actress best known for her roles in television and film. She began her career appearing in small independent films before making the transition to mainstream Hollywood fare with starring roles in movies like The Weekend and Someone Great. In recent years, she has appeared in a number of high-profile television series, including The Twilight Zone and Invasion. She recently starred in the hit Netflix series She's Gotta Have It, which has earned her critical acclaim. With her talents and versatility, DeWanda Wise is one of the most promising young actresses working today. Wise has an impressive Instagram presence, with almost 150,000 followers as of writing. She frequently posts about her work and personal life.
Betty Gilpin
Betty Gilpin is set to appear in the upcoming TV series Three Women. Betty Gilpin is an American actress best known for her role as Debbie Eagan on the Netflix comedy series GLOW. She has also appeared in the television series Nurse Jackie, Elementary, and Masters of Sex. Gilpin began her career appearing in guest roles in TV shows. Gilpin made her film debut in 2008 with a small role in the film Death in Live. She has since appeared in the films A Dog's Journey and The Tomorrow War.
Gabrielle Creevy
Gabrielle Creevy has been tapped to star in Three Women. Creevy is a Welsh actress who has appeared in a number of films and TV shows. She is perhaps best known for her role as Bethan Gwyndaff in the film In My Skin, for which she won a BAFTA Cymru Award. Other notable credits include The Pact, Operation Mincemeat, and the TV series 15 Days. Creevy is a talented actress who has received acclaim for her work. With a promising career ahead of her, she is sure to continue entertaining audiences for many years to come.
Blair Underwood
Blair Underwood is an American actor with a long and successful career in film, television, and theater. He began his career in the early 1980s with a role in Krush Groove, and went on to star in the popular television series LA Law. He has also appeared in films such as Deep Impact and Rules of Engagement, and has had roles on shows like Ironside and Quantico. He starred as Dr. Ben Turner in the hit medical drama City of Angels. He has been nominated for two Golden Globe Awards, and won an NAACP Image Award.
John Patrick Amedori
Last on the list is John Patrick Amedori, who everyone should expect to appear in the upcoming series Three Women. Amedori is an American actor best known for his role as Gabe Mitchell in Dear White People. He has also appeared in Law & Order, Nip/Tuck, Joan of Arcadia, and Ghost Whisperer, as well as the films The Butterfly Effect and Stick It. Amedori made his television debut in 2001 on the show Law & Order, and has since gone on to build a successful career in film and television.
Other cast members
Other actors expected to appear in recurring roles are Ravi Patel as Dr. Henry, Austin Stowell as Aidan, Lola Kirke as Jenny, Jason Ralph as Aaron Knodel, Blair Redford as Will, Jess Gabor as Billie, Brían F. O'Byrne as Mark Wilkin, and Heather Goldenhersh as Arlene Wilkin.GLOW