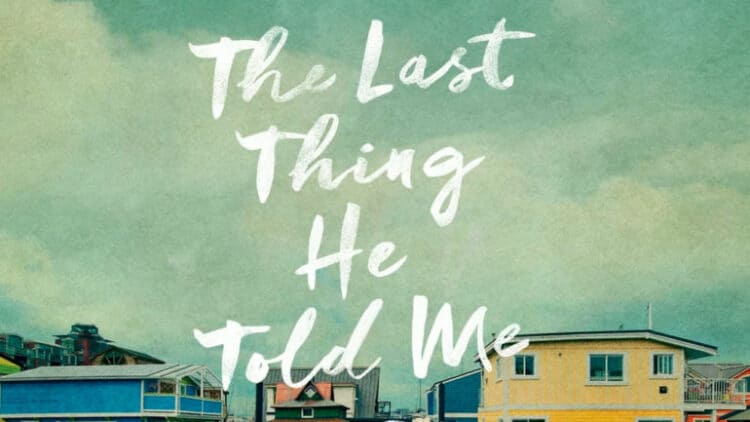 A new thriller miniseries is set to premiere on Apple TV+ this year. Titled The Last Thing He Told Me, the series is based on the novel of the same name by Laura Dave. The show is created by Dave alongside Josh Singer, who had previously worked on projects like The Fifth Estate, Spotlight, and The Post. Here is a description of the plot of the series, according to Variety: "The Last Thing He Told Me" follows a woman (Garner) who forms an unexpected relationship with her sixteen-year-old stepdaughter while searching for the truth about why her husband has mysteriously disappeared." The show is set to feature an impressive list of A-listers who will breathe life into the series. If you want to learn more about the upcoming cast members of the series, read ahead. Here are the cast members of the upcoming Apple TV+ TV series The Last Thing He Told Me.
Jennifer Garner
Jennifer Garner will be playing the role of Hannah in the TV series The Last Thing He Told Me. She will be replacing Julia Roberts, who had originally been tapped to star in the series. Jennifer Garner is an American actress who has won a Golden Globe Award for her starring role in the television drama Alias. She has also appeared in films such as Catch Me If You Can, Daredevil, Elektra, Juno and Dallas Buyers Club. Garner began her career on the television series Felicity before landing her breakout role on Alias. She has since established herself as a leading lady in Hollywood, appearing in both blockbuster movies and critically acclaimed independent films. In addition to her acting career, Garner is also an active philanthropist, working with various charities and causes.
Angourie Rice
Actress Angourie Rice will be portraying Bailey in The Last Thing He Told Me. She is best known for her roles in the Marvel Cinematic Universe, appearing as Betty Brant in Spider-Man: Homecoming (2017), Spider-Man: Far From Home (2019), and Spider-Man: No Way Home (2021). She began her career as a child actress, coming to attention for her roles in These Final Hours and The Nice Guys. Rice was born in 2001 in Australia, and she began acting when she was just 13 years old. She has since gone on to appear in a variety of films and television shows, including The Beguiled, Ladies in Black, and Senior Year. With her talent and versatility, Rice is sure to have a long and successful career in Hollywood.
Nikolaj Coster-Waldau
Danish actor and producer Nikolaj Coster-Waldau will be playing Owen in The Last Thing He Told Me. He is best known for his role as Jaime Lannister in the HBO fantasy drama series Game of Thrones. He was born on July 27, 1970, in Rudkøbing, Denmark, and studied at the Danish National School of Performing Arts in Copenhagen. After graduating in 1993, he made his film debut with the Danish thriller Nightwatch. He went on to appear in a number of films and TV shows in Denmark, including Misery Harbor (1999) and Enigma (2001). In 2011, he landed the role of Jaime Lannister on Game of Thrones, which quickly made him a household name. He received two Emmy nominations for his performance on the show, and appeared in the final season of Game of Thrones in 2019. In addition to his work on television, Coster-Waldau has also appeared in a number of films, including Oblivion (2013), Gods of Egypt (2016), and Shot Caller (2017).
Aisha Tyler
Aisha Tyler is playing the role of Jules in The Last Thing He Told Me. Tyler is an American actress, comedian, director, and talk show host. She is best known for her roles as Andrea Marino in the first season of Ghost Whisperer, Dr. Tara Lewis in Criminal Minds, Mother Nature in The Santa Clause films, and voicing Lana Kane in Archer. She has also had recurring roles on popular television shows such as CSI: Crime Scene Investigation, Talk Soup, and Friends. In addition to her acting career, Tyler is also a successful television host. She co-hosted the CBS daytime talk show The Talk for a few seasons, for which she won a Daytime Emmy Award. She currently hosts the improv comedy show Whose Line Is It Anyway? Tyler is also a talented director, and has directed episodes of popular television shows such as Criminal Minds, Fear the Walking Dead, and Roswell, New Mexico.
Geoff Stults
Geoff Stults has been tapped to portray Jake in the upcoming TV series The Last Thing He Told Me. Geoff Stults is best known for his work on television, where he has played a variety of roles in popular series such as 7th Heaven, October Road, and Happy Town. He also had lead roles in The Finder and Enlisted. In addition to his work on television, Stults has also appeared in a number of films, including Wedding Crashers, The Break-Up, She's Out of My League, Only the Brave, and 12 Strong. A native of Detroit, Michigan, Stults began his acting career in the early 2000s. Since then, he has established himself as a versatile actor who is equally at home in comedy and drama.
Josh Harlan Kim
Josh Harlan Kim was born on January 10, 1993, in Australia. His parents are of Korean descent, and he has two brothers. Josh began his acting career in his teens, appearing in several Australian television series and films. In 2014, he landed the role of Ezekiel Jones on the American adventure television series The Librarians. The show ran for four seasons, and Josh earned rave reviews for his performance. In 2019, he was cast in the CW science-fiction television series Pandora as Greg Li, a medical student with a brilliant mind. Josh is a talented actor with a bright future ahead of him.
Augusto Aguilera
Last on the list is Augusto Aguilera, who will be portraying Grady in The Last Thing He Told Me. Augusto Aguilera is an Ecuadorian-born actor who has built up an impressive resume in Hollywood. His first major role was in the film The Predator. He has also had roles in television shows such as Too Old To Die Young.
Tell us what's wrong with this post? How could we improve it? :)
Let us improve this post!