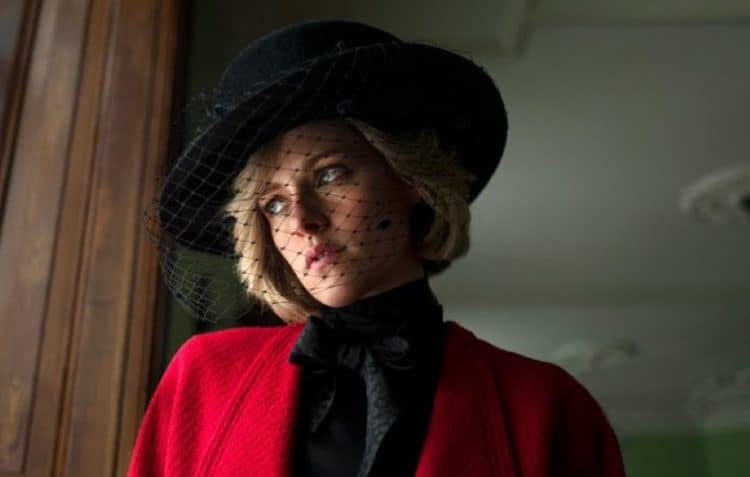 Born Diana Frances Spencer, the late Princess Diana was an iconic public figure whose influence transcended far beyond the United Kingdom. Her family, the Spencer family, had been close to that of The Queen's, a relationship that dated far back in her lineage. As a child, Spencer spent part of her childhood playing with the Queen's sons, Prince Andrew and Prince Edward. Things got murky between her parents, Viscount Althorp and Viscountess Althorp, and when Spencer was seven years old, they divorced. While Spencer initially lived with her mother, it was only a matter of time before Viscount Althorp took her in. That part of her childhood, as described by Spencer, was 'very unhappy', given her tumultuous relationship with her stepmother. When she turned 18, her biological mother bought her a flat as a gift, in which she lived with three flatmates.
Spencer first met Charles, Prince of Wales when she was 16. At the time, Charles was 29 and going out with Spencer's older sister, Sarah. Asked about the first meeting, Charles said, " I remember thinking what a very jolly, amusing, and attractive 16-year-old she was. I mean great, fun, full of life and everything." Gradually, towards the end of the summer, Charles knew she was the one. One thing led to another, and the pair got engaged. On the 29th of July, 1991, Spencer married Charles, eventually becoming the Princess of Wales. In what is one of the most viewed life events ever, Charles and Spencer exchanged vows at St. Paul's Cathedral. Spencer would later give birth to Prince William and Prince Harry, with whom she exercised a less-than-royal parenting style. Hers was a motherhood approach that ditched the fancy vacations and horseback riding for McDonald's and visits to the homeless.
Things started taking a different turn in the Charles household when the marriage had hit a five-year mark. Charles retreated into a cocoon, finding solace in the arms of his former girlfriend, Camilla Parker Bowles. The press soon began probing into the couple's sudden cold-heartedness towards each other. It became apparent that Charles and Diana were in the last leg of life as a couple when leaked recordings found their way into the public. What followed afterward was the messiest public divorce, full of more cheating allegations and back and forth engagements with the press. After the couple's 1996 divorce, Spencer stayed in the apartment she and Charles first shared as a couple. Post-divorce, she dated heart surgeon Hasnat Khan, in what was a very private and top-guarded secret relationship that lasted two years. When the relationship had run its course, Spencer moved on with Dodi Fayed, son of Mohamed Al-Fayed. In August of 1997, Spencer's driver was dodging paparazzi at the Pont de I'Alma tunnel in Paris, France, when the car crashed, resulting in the deaths of Spencer, Dodi Fayed, and the driver. Spencer's funeral broadcast, just as her wedding, became one of the most viewed events on television.
Meet The Cast Of 'Spencer'
From the desk of director extraordinaire Pablo Larrain, whose films No and Jackie both earned Academy nominations, comes yet another awaited masterpiece, Spencer, based on the life of Princess Diana of Wales. Larrain, who is thrilled by staying behind the camera, has a simple approach towards directing. " I try to find things that are very..um…I don't know…something that I could really connect to emotionally. As filmmakers, we try to find things that are fun to make as well. That entertain us. That we could feel connected emotionally, intellectually…I try to find things that I could relate to." He said in an interview with BAFTA Guru.
A Princess Diana biopic is not a walk in the park, and, at first glance at the trailer, one can't help but marvel at the attention to detail that went into the making of the film. Set to premiere at the Venice International Film Festival on the 3rd of September, the trailer already has set tongues wagging. The biopic features Twilight's Kristen Stewart as Diana, Princess of Wales, and Jack Farthing, famed for his role as Freddie Threepwood in Blandings, as Charles, Prince of Wales. Jack Nielen will play the role of Prince William, while Freddie Spry appears in the film as William's brother, Prince Harry. Olga Hellsing, whose only other acting credit is on The Other Side, will play the role of Sarah, Duchess of York, who is Prince Andrew's former spouse. Thomas Douglas will play the role of Spencer's father, Viscount Althorp, while Mathias Wolkowski will portray Prince Edward. Oriana Gordon, who previously appeared on Annalena, will play the role of Lady Sarah Armstrong-Jones. Scottish actress Amy Manson will play the role of Anne Boleyn, who was Queen of England from the 1500s. Ryan Wichert will play the role of Staff Sergent Wood, John Keogh will appear as Michael, and German actor Niklas Kohrt will portray Prince Andrew. Spencer will also feature Timothy Spall, Richard Sammel, and Sally Hawkins, whose roles are yet to be revealed.
From the reception of the film's trailer, we could be looking at an Oscar nomination for Stewart and her co-stars. Oliver Garrick leads the pack by writing: " Kristen pulled that off quite well; body language and mannerisms, even Diana looks. Kristen Stewart is coming for her Oscar nomination." Garrick's thoughts were co-signed by Calico, who wrote: " I believe that Kristen has this sadness in her that can replicate Diana's pain. I don't think just any actress can do that. You need to experience that pain to actually portray it. I believe Kristen will do so amazing. I can't wait to watch this film!" Although not everyone is impressed by the choice of Stewart as the Princess of Wales, Stewart is an exceptional actress who immerses herself in every role. Speaking to Jimmy Kimmel back in 2020, she revealed that she was giving the role every attention it deserved, to the extent of falling asleep with tapes of Spencer in her head. Given the preparation that went into making Spencer, we can only expect nothing the best, and, who knows? Maybe an Academy Award is in the offing.
Tell us what's wrong with this post? How could we improve it? :)
Let us improve this post!