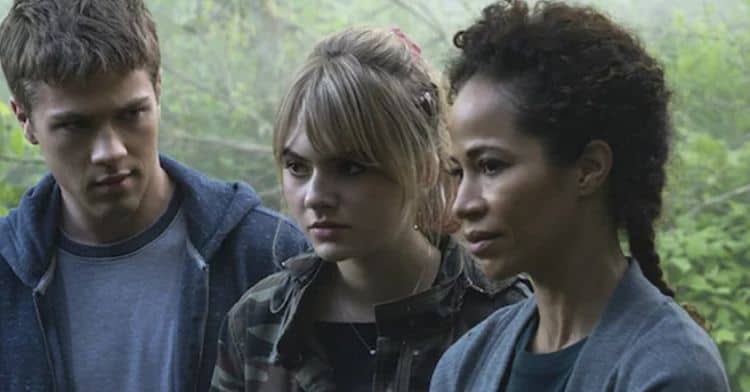 When it comes to television, Netflix is famous all over the world. It's not just us in America binge-watching our favorite shows. Over in the United Kingdom, fans have been tuning into the hit show "Locke & Key," for two seasons now, and the third season is back with a vengeance. As one of the most popular and most heavily viewed shows in the UK, this is one show people don't want to miss. The cast is back for a third season, and fans want to know who is back, who is new, and what to expect. We have everything you need to know about the season 3 cast right here. The supernatural thriller following three siblings with some powers of their own is a massive hit, and we are excited about the new season.
Connor Jessup
His portrayal of Tyler is perfection. He's only 27, but he's been working since he was 11 years old as an actor. He's most well-known for this role, but he's also taken the time to start in some other amazing works. He's been in the TNT series, "Falling Skies," for nearly four years. He played two characters on the hit show, "American Crime," and he continues to wow audiences.
Emilia Jones
She's managed to take on the role of Kinsey with vigor. She is someone with such immense talent, and we have to assume her talent is so big because she is a stage actress first and foremost. Stage work is so much more difficult because it's quick and frenetic and there is no second take. Or third take. Or more. She is famous for her work in West End productions such as "Doctor Who".
Jackson Robert Scott
He makes Bode his own, which is such a compliment for a child who is only 13. He's so young, but he's taken this role and made it amazing. This is not his first role, but this is one of his best. He got his start in the industry when he was playing a character on the hit show "Criminal Minds," during season 11. He did the job well, and he also landed a role in the movie, 'It," in 2017. He's good.
Darby Stanchfield
She is brilliant as Nina. She is the matriarch of a family that has more than their own fair share of issues to deal with, and she kills it. She is well known for her role as the very confident and outgoing Abby Whelan on the massively famous show, "Scandal," alongside Keri Washington. She's also starred in almost everything else we love, such as "Jericho," Mad Men," and now this.
Aaron Ashmore
Duncan never fails to surprise. He's an identical twin, so we find it very natural for him to pretend to be someone else with such success. He's most commonly recognized for both this role as Duncan but also the role he played on the hit show "Smallville," when he portrayed Jimmy Olsen. This Canadian actor has been in the business for more than 30 years, which put him at the tender age of 12 when he got his start.
Petrice Jones
Scot is a character who might not be the main one, but he has an important role. He plays the classmate of Kinsey's who is also her love interest. He became famous before this role, and it wasn't in the most traditional manner. His big role before this one was on a YouTube channel, and he's famous for that.
Brendan Hines
Playing the role of Josh, this is one actor who does a great job in any role. He's so good he's been cast in so many shows that everyone loves. "Lie to Me," "Scandal," "Suits," and so many more, just to name a few of the major shows he's been in over the year.
Kevin Durand
He's stellar as Frederick Gideon, even if he's not a major character. He's an important character, and fans know it. Durand is famous for his roles in shows such as "Dark Angel," but it's the fact that he got to play a part in one of the most hilarious movies of all time that really gives his fans some joy. He was a character in "Austin Powers: The Spy Who Shagged Me," back in 1999, and it's amazing to remember him in that role. He's been in more than a few movies and shows, and it is clear to his friends and family that his talent is what continues to land him these amazing roles.