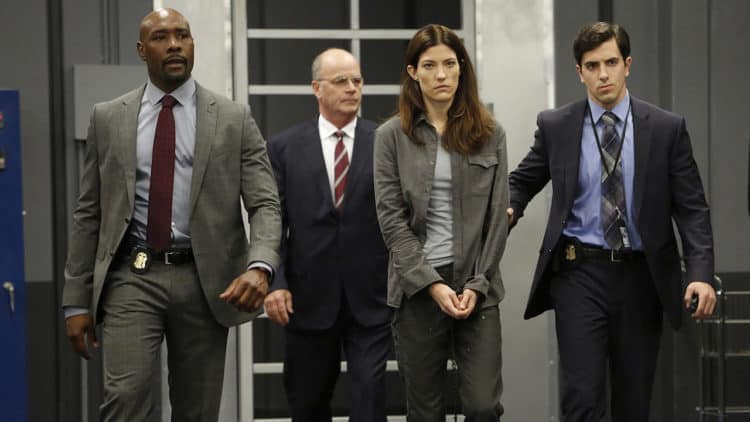 We can learn something from everything we see if only we observe keenly therefore even that drama you have been watching on television has a lesson to teach you. For today, let's focus on NBC's The Enemy Within and see the life lessons we can learn from it.
1. Blood will always be thicker than water
Do you know that saying that you should not judge someone's actions without understanding their reasons? Everyone regards Erica as the nation's biggest traitor after she helped Tal, a most wanted terrorist kill four CIA agents. It is only later that she explains to Will that she had to do it else Tal would have killed her daughter; Tal had proven to Erica that he could get to her daughter, but he would not touch her if she gave him the four names of the CIA agents who were out to get him. We find ourselves writing someone off because they did something to us that we think is unforgivable but rarely do we stop to ask them why they chose to do it. Everyone is faced with ultimatums at some point, and when it involves deciding between your loved ones and anyone else, our heart determines for us.
2. Time has a way of softening our hearts
Will despises Erica for being the one behind the death of his fiancé and maybe if he had his way he would have shot her to death. However, the more time he spends with her, the more he becomes lenient with her; so much so that even when Hannah, Erica's daughter requests for her mum to hear her play at her school's recital, Will not only allows Erica to listen but he is there as well. When someone hurts us, we swear to retaliate but then hates only begets hate. The more time passes, the less it hurts because they say time heals all wounds. While the scars will remain to remind us that maybe we cannot trust them as much as we did before, the bitterness in our hearts slowly subsides, and we begin to appreciate the good in those who scarred us, no matter how little.
3. Sometimes we chose a comforting lie than the bitter truth
When Keaton discovers that Dennis is the cartel's informant, he has to get hard proof against him, but that is only possible by using Dennis' wife, Elizabeth. When Erica approaches Elizabeth to turn her against her husband she tells him that she must have known who her husband was since they keep moving to different places. Elizabeth does not want to help the FBI catch her husband but since she also needs to protect her son she agrees to get them the file they need. We find ourselves defending people even when we know that there could be some truth in the accusations against them. However, once we feel that we have known someone for so long, whatever bad things they do we choose to either forgive or look the other way instead of facing the truth. That is why many criminals will go free since no one is willing to testify against them. For instance, a woman who is physically abused by her husband will say she fell down the stairs than admit that the person she loves so much would inflict so much pain on her.
4. We should always trust our instincts
Erica was a CIA agent, and maybe that is where she picked up her ability to read people; therefore when she walks into the FBI building and watches Anna, she gets her suspicions. Later Anna tries to breach the system but is continually denied access and goes over to Erica's holding cell to rub it in her face what a bad mother she was but apart from, Erica reading into Anna's feelings for Will, she does not trust her. Erica is therefore not surprised that there was an attempted breach and she tells Will that Anna is the mole, not her. Our instincts are a gift that we often brush off, but we have them for a reason; to keep us grounded even when our emotions try to get the better of us. Many are the times we ignore all the signs that a person is giving us only to realize later that we should have paid attention to that feeling in our stomach that was telling to look beyond the angelic smiles.
5. Trust is earned
Anna is always taking her team two steps back. When the team heads over to Dean's storage unit the handyman, who had been notified by Anna tries to kill them. Anna goes further to facilitate the death of Viktor in his cell, by turning off the security cameras; Viktor was the only witness that the FBI had, and Will, therefore, wakes up to the realization that his team might be sabotaging his efforts to bring Tal down. We are always warned not to be too trusting unless we are sure that the person deserves it. However, sometimes we are easily fooled by the hypocrisy in others that we dish out our trust only to regret later. You might trust that your best friend has your back, but they reveal your secrets to other people or leave you at your time of need.