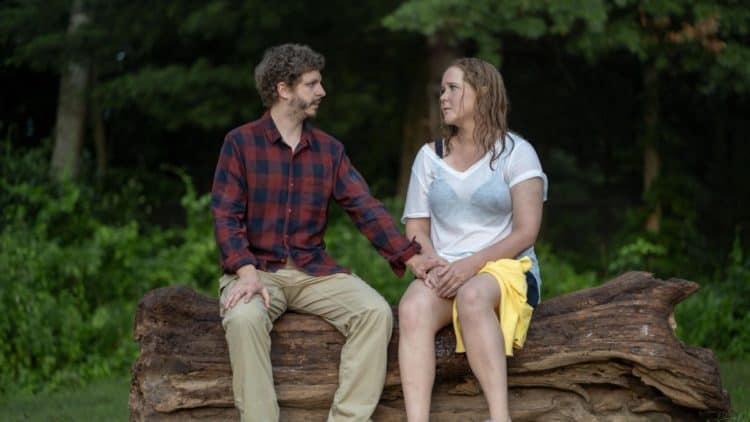 Life & Beth is a comedy-drama series that premiered on Hulu on March 18, 2022. Created and directed by Amy Schumer, the show features similarities between the main character, Beth, and Amy's personal life. A review by Decider recommends the show, writing: "Life & Beth is a Schumer project all the way. She created the series and is among the show's writers and directors, and is the director of the pilot. It shows a version of Schumer that reflects all she's been through personally over the past few years — marriage, motherhood, health issues — and she brings a maturity to the series that she didn't quite have during her earlier standup career or her pre-movie-stardom TV project Inside Amy Schumer had." Life & Beth features a who's who of prominent Hollywood performers, carefully assembled to portray the show's story. Here are the cast members of the Hulu comedy series Life & Beth.
Amy Schumer
Amy Schumer, who also directs and executive-produces the show, stars in the series as Beth. Schumer talked about how she developed the show with TV Insider, emphasizing how she wanted the series to be personal. "That is what I want. By making [the story] really personal and specific, I was hoping people would connect to it and think about their own teen years." A prominent comedy icon, Schumer has worked on shows like Inside Amy Schumer and Expecting Amy. She's also featured a few comedy specials and hosted SNL several times over the past decade. She is set to co-host, alongside Wanda Sykes and Regina Hall, the 94th Academy Awards.
Michael Cera
Michael Cera, who was always known for his role as the nerd on multiple film projects like Juno, Superbad, and Scott Pilgrim vs. The World, takes on a totally different character in Life & Beth. In the series, he plays a farmer, a character loosely based on Schumer's real-life husband. In an interview with Slate, he was asked about his career journey, and Cera did not hesitate to express how lucky he feels to remain a prominent name in Hollywood after all these years. "To be honest, I'm always just in disbelief about how lucky I am—just even that I have a job that takes me places. I have so many friends and family who just don't have lives like that, and it's such a gift. It's something you really have to appreciate. It's a very unusual life and a very fortunate one."
Susanah Flood
Susanah Flood also appears in Life & Beth. She's previously worked on Chicago Fire, Law & Order: Special Victims Unit, and The Orbiting Human Circus.
Yamaneika Saunders
Comedian Yamaneika Saunders plays the role of Kiana in Life & Beth. Her IMDb lists her past projects as follows: "Yamaneika co-starred in Oxygen's Funny Girls, a docu-series following around six female comedians through their everyday lives. Prior to that Yamaneika was a series regular on Comedy Central's animated online series In Security. Yamaneika has been a guest star on shows including but not limited to The Jim Gaffigan Show, Comedy Central's The Nightly Show with Larry Wilmore, and TruTV shows Comedy Knockout and Friends of the People. Her voiceover work can be heard on Inside Amy Schumer. A former panelist on The Meredith Vieira Show, her stand-up has been featured on NBC's Last Comic Standing and AXS TV's Gotham Comedy Live, and she recently competed on Season 2 of Jeff Ross's Roast Battle on Comedy Central. Yamaneika's Half Hour special on Comedy Central was released in 2017. You can also hear her on her weekly podcast Rantin' and Ravin'."
Michael Rapaport
Veteran TV and film actor Michael Rapaport appears in Life & Beth, portraying the character of Leonard. He has appeared in over 100 films and TV projects since the early 1990s, including Boston Public, Prison Break, and Pound Puppies. He recently starred in the Netflix series Atypical, playing Doug Gardner, the father of Sam Gardner, the show's protagonist. Outside of his work in front of the camera, Rapaport has courted controversy for his sports commentary, even attracting a feud with Kevin Durant.
Kevin Kane
Kevin Kane also works on Life & Beth as Matt. Kane and Schumer had worked together previously on Inside Amy Schumer. Kane's other acting credits include The Irishman and Snatched.
Laura Benanti
Laura Benanti, a theater veteran with five Tony Award nominations under her belt, plays Jane on Life & Beth. On the big screen, she's appeared in Tick, Tick… Boom!, Here Today, Worth, She Loves Me, and Meskada. On TV, she played Lauren Bennett on the canceled-too-soon series Go On. She's also played roles in The Detour, Nashville, and Younger. She appears on The Late Show With Stephen Colbert impersonating former first lady Melania Trump. In an interview with She Knows, Benanti talked about the impact of Life & Beth and the message it wants to portray. She also talked about her approach playing the role, saying: "Amy and I had a lot of conversations about it. To me, Jane is a woman who really just wants to be loved and does not love herself. She doesn't know how, and nobody taught her, so she can't teach her daughters. She relies on external validation of mostly men to make her feel like she's worthy of being a person. That is a really hard way to live. And I think we see that reflected in almost everything she's saying. Within that first scene, I just think it's so beautifully drawn. It's the tiny little details that Amy has put into it where you know their dynamic instantly. I think it's like a seven-minute scene, but within that seven minutes, you're like, "I've seen this entire relationship unfold."
LaVar Walker
Comedian LaVar Walker portrays LaVar in Life & Beth. A fun fact about LaVar Walker: he actually has a doctoral degree in pharmacy from Xavier University.
Larry Owens
Actor Larry Owens plays Clark in Schumer's Life & Beth. He previously worked on Paid Off with Michael Torpey and Last Ferry.
Rosebud Baker
Comedian Rosebud Baker plays Meri in Life & Beth. She's played characters in various independent films, as well as the first season of the reality television series Girls Who Like Boys Who Like Boys. Together with her husband, Andy Haynes, she hosts the podcast Find Your Beach.Amy Schumer
Tell us what's wrong with this post? How could we improve it? :)
Let us improve this post!