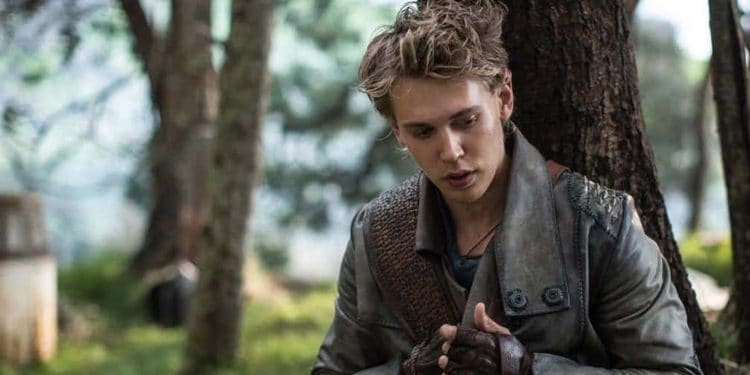 It's become pretty well known at this point, and Padraig Cotter from ScreenRant helps to point it out, that the Shannara Chronicles are for the moment pretty much dead in the water when it comes to a season 3. Ever since the show moved from MTV to Spike its ratings plummeted, the interest in the show died off, and the whole point of the program was kind of lost. It could have something to do with the loose translation that the show has been following in relation to the books, or it could be that moving away from the lighter and more fun nature of the show as it was seen in the first two seasons didn't help. But whatever happened it's fairly obvious that people just aren't willing to invest that much time in it any longer, and it's kind of a shame really since the whole story of Shannara is one that spans from a more modern era to the futuristic dystopian lands that have risen in the timeline of the show.
For those of us that have read the books and were expecting something along the lines of what we got the show started off with a bang, not really following everything as closely as it could have but still managing to give us something that was pretty spectacular. With so many books to go off of though it is a bit confusing as to why there's no more interest in at least trying to revive the series since there are at least a couple of different directions that the story could go. The whole thing doesn't end with the Ohmsford's to be honest and the whole cast of characters that are there to be pulled from is large enough that the series should be able to keep going based on what's left to reveal. Plus, if one reads the books there are instances in which the story jumps great spans of time, centuries in fact, that could leave massive openings for one tale or another to be told. Despite all that however Denise Petski from Deadline and a few others have made it known that the show is being touted elsewhere in an attempt to find even a glimmer of interest, or perhaps someone who thinks that they can bring a failed and faltering show back to prominence in one way or another.
Aaron Pruner of Looper makes a great point as to why interest in the show really started to drop off, and it has at least something to do with the whole Game of Thrones debacle in which George R.R. Martin couldn't seem to keep up with the show and his own writing schedule. If I sound a bit salty about that it's likely I'm not the only one since as a writer and author it does stand to reason that if you have a deadline you need to do what you can to keep it, writer's block be damned. But getting back to the point, Martin couldn't keep up with GoT in terms of writing the story, and the creators of the show had to pivot and keep going or risk losing their fan base, which is huge. On the flip side, Terry Brooks has had several books of the Shannara series written for years and as a result has a great deal of material to go off, the only problem is that the creators of the Shannara Chronicles decided to take far too many liberties with the story in an attempt to share their own vision.
Everyone has a vision, and it's great that this is so since otherwise the world would be a boring place if we all enjoyed the same thing all the time. But in the case of the Shannara Chronicles the story was mapped out for anyone that could come along and dare to follow it. There wasn't a lot that had to be done in terms of story as Terry Brooks had already done his part by giving a rich and very detailed account of who the main characters were, how they interacted with their world, and what the main objective was each step of the way. That's why it seems a bit confusing when a show that was supposed to be something great and had fans in a tizzy just thinking about tanks before it's third season can come out. There was so much expectation concerning the Shannara Chronicles that it was almost painful to see it go so wildly off course as it did in the second season, faltering so badly that one was wondering if there was another shock to come and bring it back to life or if someone was going to just put it out of its misery. Now we know which action was taken, no matter if it seems like the wrong one.