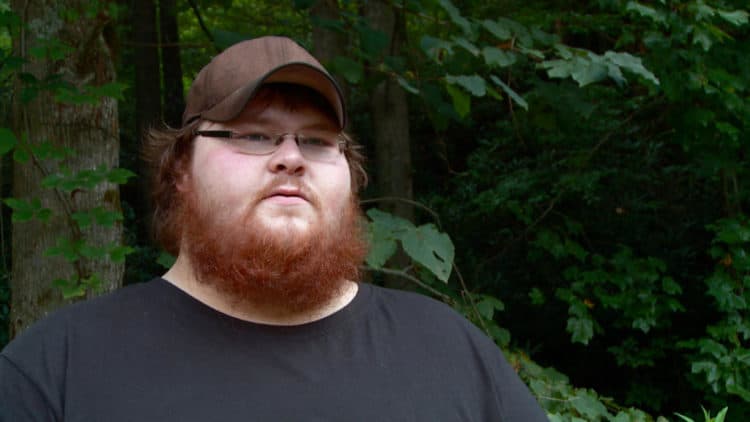 The Discovery Channel is a big deal in the TV industry, and the Moonshiners is one of its most scandalous shows yet. Since 2012, the reality TV show has earned the Discovery Channel quite a massive following. However, in its most recent season, fans are quickly growing concerned over the absence of some of its most popular bootleggers. As Season Eight nears closer to its finale than its premiere, fans just can't help it but wonder where Lance and his father went. Others are wondering if Lance grew up and stopped messing up, or if he just decided to quit trying. Well, to understand whatever happened to Lance from Moonshiners, we need to first figure out what he really does.
Lance is tasked with security operations for his family's illicit brew trade. Additionally, his father entrusts him with several administrative tasks that require a sharp, keen and diligent mind. However, he acts childishly when handling guns and the business in general. He keeps messing up numerously, and he even goes wrong with pricing. He often leads to the loss of his family's revenue, assets and customers. However, because of his passion, loyalty and childish curiosity, he often finds himself improving his family's brewing process. His innovative recipes propel the family business from financial woes and into competitiveness. That's why Jeff Waldroup and his partner Mark gave him equity in the business. They value his input in research, development and security.
Therefore, the adventures that clumsy and inventive Lance offers are missed, and folks are curious as to where Lance and his knowledgeable father went. Well, the Discovery Channel still lists them as part of its cast despite their massive absence. In fact, Lance Waldroup still maintains that he is an official moonshiner in his Twitter bio. Some fans are still optimistic that the childish, gun-friendly and grizzly bearded moonshiner will be back in full swing. Others argue that he's tired of showing his criminal activities via national and international broadcasting. This is especially because he snubs questions regarding the show on his social media accounts. Those that try to ask Jeff Waldroup about his son also fail to get any answers.
Social media checks on Lance Waldroup aren't hitting dead ends though. It is possible to tell that Lance may be going broke, and he isn't depending on bootlegging as much as he has since 2012 when he joined Moonshiners in the second season. He has turned into an enterprising online businessman who buys and sells personal items on social media. People think that Lance may be an idiot, but maybe he is more intelligent than people appreciate. With his absence from the Discovery channel, everyone is looking to find out what he has been up to on his social media. Isn't it just brilliant that he decided to do business there?
Speculators argue that he could be in financial trouble because he is buying and selling items such as Xboxes, flat screen TVs and cars. That has to be so far the most far-fetched rationale one can assume, but it is easy to fall for such reasoning owing to Lance's mediocrity. However, Lance enjoys a massive audience as well as moonshine customers, and his social media audience just grew bigger with his absence from televised bootlegging.
If the absence wasn't intentional and well calculated, then why is Jeff Waldroup doing the same thing his son is doing? Why is it that they refuse to fulfill their fans' curiosity but focus on selling stuff online? Why is it that the Waldroup enterprise is focused on online commerce rather than public bootlegging?
According to Jeff's Twitter bio, he is committed to ensuring that he doubles his family's income through bootlegging. That's odd considering that he isn't making any appearances on the Discovery Channel's show? Maybe they decided that it would be better to do things the covert way. Still, wouldn't it be wasteful to let all their public attention go to waste? Not if they used their social media to broker some of the most popular personal items among the people from their towns.
Lance still loves his dogs and hunting critters. He still very much loves the outdoors as well as handling guns recklessly. He is still receiving a lot of cynicism and hate on the Reddit thread that is dedicated to criticizing him. He still hasn't suffered that massive heart attack that a considerable size of the show's audience predicts. He is just minding his business, and we are all waiting to see him on the show soon.