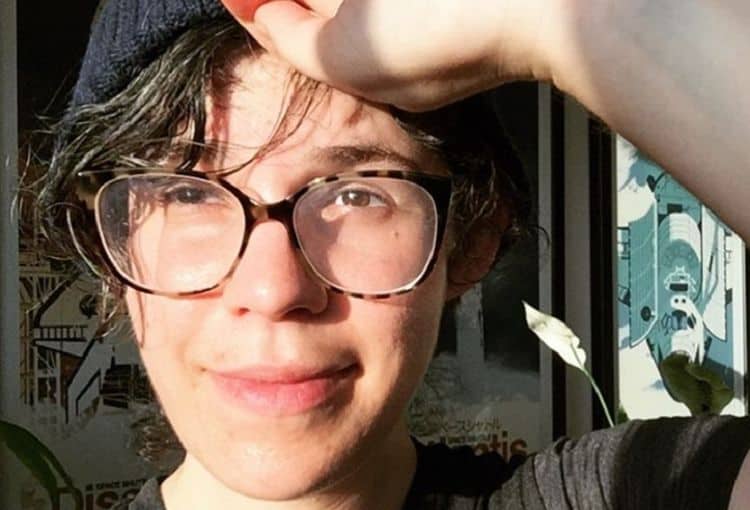 Animators are some of the most underappreciated artists in the entertainment industry. While they rarely receive the recognition they deserve, these artists are instrumental in the creation and production of many popular animated series and films. One of the most talented and decorated animators in recent years is Rebecca Sugar.
Sugar rose to fame with her work on Adventure Time and created the highly popular and critically acclaimed series Steven Universe. While there are thousands of people around the world who love these programs, many do not know about the person behind the animation. Sugar is a highly talented individual whose career has been a product of her abilities, work ethic, and character. In order to provide some perspective about who she is as a person, here are five of the most interesting facts about Rebecca Sugar.
5, She is very close with her brother
Most people could not work with a sibling for long without issues arising. Not only does Sugar work with her brother Steven on Steven Universe, she even based the titular character off him. Steven Sugar works as a background artist for the show. Clearly, the Sugar siblings are very professional and are able to work well together.
4. Her work is not just on television
While the majority of Sugar's career has been spent on popular shows like Adventure Time and Steven Universe, she has also used her talents in other fields. Perhaps most notably, she was a storyboard artist for the hit film Hotel Transylvania.
In addition to film and television, Sugar has worked in the music industry. This included Illustrating Estelle's True Romance album cover. These two artists have worked together in other ways, with Estelle providing her voice for Steven Universe.
3. Her talent emerged in her youth
Some artists require a lifetime of hard work and dedication to achieve a level where others appreciate their work. Others, like Sugar, achieve such recognition early. While she attended Montgomery High School, she also took classes at the Visual Arts Center at the Albert Einstein High School.
Here, she would win the Ida F. Haimovicz Visual Arts Award. After high school, she attended the School of Visual Arts in New York.
2. Some themes in Steven Universe are based on her own life
As a bisexual woman, Sugar is dismayed at the fact that homosexuality and bisexuality are treated as offensive subjects for children. As such, she wanted to ensure that children who watch her shows are able to see and relate to characters who experience life in the same way that they do. By basing some of the LGBT themes seen in the show on her own life, the show provides an accurate depiction of what life is like for people of any sexual orientation.
1. She is a trailblazer
Not only is Sugar a talented artist and someone who has helped promote a more understanding society, she is also leading the way for female animators. With Steven Universe, Sugar became the first woman to create a series for Cartoon Network. Leaders like Sugar are crucial for ensuring that there is greater diversity in every industry, including animation.
Conclusion
Rebecca Sugar is a remarkable talent and has combined her gifts with education and hard work to forge an incredible career. Her abilities have been widely recognized, as she has won several awards, been nominated for others, and holds the distinction of being the first independent female series creator in the history of Cartoon Network.
Perhaps just as impressively, she has maintained her strong character and convictions throughout her career, giving a voice to LGBT individuals and keeping a close bond with her family. With individuals like Sugar paving the way, the entertainment industry will only continue to become more inclusive and accessible for all people.