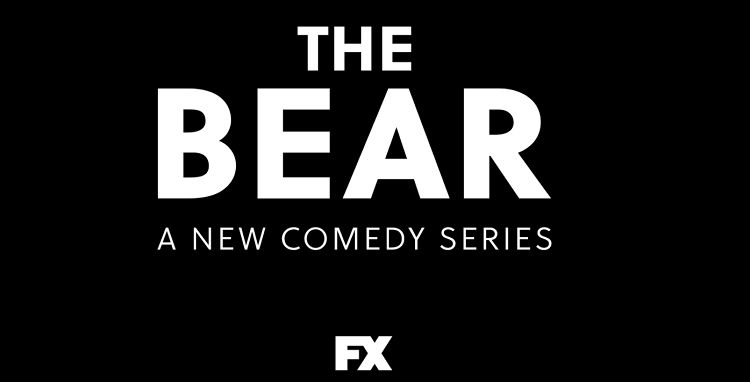 FX is dropping a new comedy series this year, titled The Bear. The show received a full series order and is expected to premiere this year. The series is executive-produced by Joanna Calo, who previously worked on Hacks, BoJack Horseman, and The Baby-Sitters Club. It's also co-produced by Hiro Murai, a frequent collaborator of Childish Gambino, and Super Frog partner Nate Matteson. In a statement by Nick Grad, the president of FX's original programming, he expressed his excitement over the upcoming comedy series. According to The Hollywood Reporter, he said: "The series gets off to a fantastic start in the pilot and we know this creative team including Hiro, Nate and Joanna has the comedy chops and producing experience to deliver the latest in a storied line of FX comedies." Calo expressed his appreciation over the support of FX, saying: "We are so grateful to FX and overjoyed we get to tell more stories from this world. And while this cast is talented enough to make standing silently in an empty space riveting, we can't wait to get to work in the writers room." It's not yet totally clear what the show is about but early information about The Bear indicates that it will depict the story of a chef who returns to Chicago to run the family restaurant. The Bear's final casting hasn't yet been revealed, but it already promises an interesting lineup of cast members. Here's who you should expect in the upcoming FX comedy series The Bear.
Jeremy Allen White
Actor Jeremy Allen White has been confirmed to star in The Bear. The actor is best known for his role in another highly acclaimed comedy series, Shameless, which aired on Showtime. He played the character of Phillip "Lip" Gallagher. Aside from his work on Shameless, he has also appeared in Homecoming, Law & Order, and Conviction. On film, he played roles in The Birthday Cake, The Rental, Viena and the Fantomes, After Everything, and Rob the Mob. An interview White had with Film Inquiry reveals the kind of characters he's drawn to, which might give some insight on what kind of role he'd be playing in The Bear. "Yeah, I think for some reasons I probably need to get into therapy or something but I feel like I'm drawn to the kind of characters that tend to be a little bit explosive. I feel like it's kind of healthy way to get that stuff out of me. So it doesn't have to come up in my day to day life. I think that was something that was interesting about Josh and intriguing. I was happy to do it."
Ebon Moss-Bachrach
Aside from Jeremy Allen White, Ebon Moss-Bachrach is also set to star in The Bear. It's not yet clear what role he's going to portray. On film, he's played roles in Sharp Stick, Tesla, and Lying and Stealing. He is currently filming his upcoming film project, Geechee, co-starring Andrea Riseborough, Amin Joseph, and Gavin Warren. On TV, Ebon is most popularly known for his series regular role in The Punisher, playing the role of David Lieberman. Currently, he is playing the Wall Street Journal journalist John Carreyrou in the biographical miniseries The Dropout.
Ayo Edebiri
Comedian Ayo Edibiri has also been cast in the upcoming FX series The Bear. She is most notably known for appearing in Comedy Central's Up Next. She is also a podcaster, hosting Iconography with Olivia Craighead. She has also been lending her voice to the adult animated series Big Mouth, replacing Jenny Slate.
Lionel Boyce
Writer and actor Lionel Boyce is also announced as being a part of the series. He has worked on The Jellies!, Loiter Squad, and Hap and Leonard.
Abby Elliott
Abby Elliott will also be playing a regular role in The Bear. A Saturday Night Live alumnus, Abby Elliott has starred in Bravo's Odd Mom Out and NBC's Indebted. Abby Elliott is the daughter of Chris Elliott, who is most popularly known for his role in Schitt's Creek. Like Elliott, he himself is an alumnus of Saturday Night Live, working the sketch comedy show in the '90s. In an interview with The Daily Beast, she opened up about being pigeonholed into doing impressions, which were a departure from what she really wanted to do. "I think when it started I sort of got pigeonholed into being the impression girl," she tells me. "I wanted to do characters and I tried out a bunch of characters, but for some reason they saw me as doing impressions and that was my strength—which I was totally fine with and I tried to cultivate that more and more. But now I'm not as interested in doing impressions as I used to be."
Liza Colón-Zayas
Liza Colón-Zayas is also a part of FX's upcoming comedy series The Bear. The actress has worked on movies like Cat Person, Naked Singularity, Lost Cat Corona, Collateral Beauty, All at Once, and The Purge: Election Year. On TV, she's played regular or recurring roles in In Treatment, David Makes Man, Proven Innocent, Titans, Bull, and Blue Bloods.
Edwin Lee Gibson
Edwin Lee Gibson will also be joining The Bear's cast. According to his IMDb, aside from acting, he has also worked as a writer, saying: "My writing is the extension of the worlds I create as an actor." Edwin Lee Gibson has completed three original pilot scripts, two feature length scripts, one tetrology and three short films since graduating from Point Park University's inaugural MFA program, Writing for The Stage and Screen, in 2016. Mr. Gibson began his writing career with sketch comedy, before spending seven years as a stand-up comic."
Matty Matheson
Last on the list is Matty Matheson, who is expected to have a recurring role in The Bear. Matheson is an internet personality and chef, having worked at a restaurant called Parts & Labour in Toronto, Canada. He hosted Viceland's It's Suppertime! and Dead Set On Life. He's also guest-starred in a number of shows, including Craig of the Week, The Social, and Jimmy Kimmel Live!
Tell us what's wrong with this post? How could we improve it? :)
Let us improve this post!