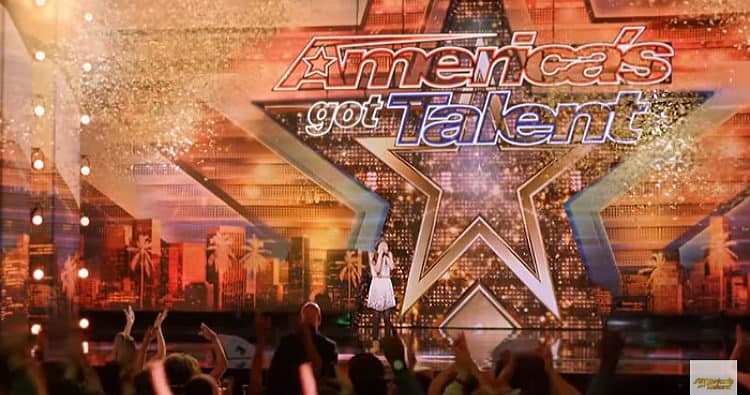 The Voice and America's Got Talent are two of the biggest U.S. shows for finding talent. These reality talent competition shows all have the premise of "discovering" talent. Sure, sometimes a performer once had a record deal or sang backup for XYZ star. The show will always tell you that. What they almost never tell you is when a performer has been discovered on foreign talent competition shows!
Now, this isn't an article saying talent from other countries shouldn't be allowed to compete on U.S. shows. Sure, it does become an amusing trip into oxy-moran territory when a show called, "America's Got Talent" has a bunch of foreign competitors. That chuckle aside, no one begrudges a talented artist the opportunity to make it big – regardless of where they're from.
Why US Talent Competition Shows Promote Other Countries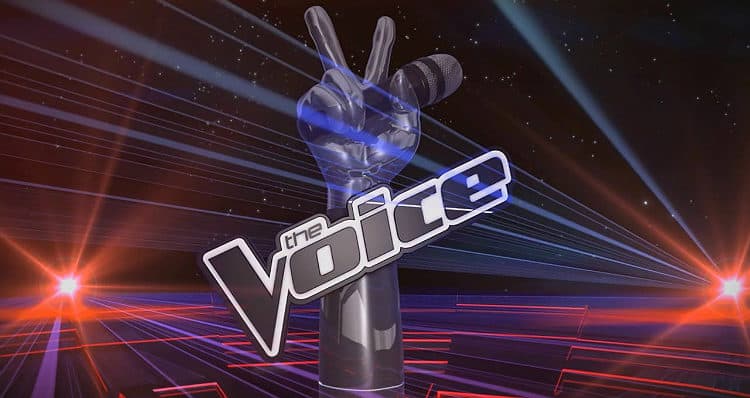 Really, these franchised shows function like a supersized A&R division. First, there's the Simon Cowell factor. He owns the fill-in-the-country X-Factor (51 countries), and fill-in-the-country Got Talent (58). His artists also hop countries. In fact, two of them are on AGT this summer.
Then there's the huge franchise of The Voice. You can find a Voice reality singing competition in at least 145 different countries and regions. That pipeline starts with talent on The Voice Kids (which we don't have in the US). The best of those often end up on that country's version of The Voice a few years later – or they send them to America to compete.
From The Voice to AGT
That's what happened to Alondra Santos. This Mexican-American was on AGT in 2015. The judge Melle-B asked her about where she's performed before.
Do you perform for your family, your friends, audiences like this?
Alondra replied that she performs at home because "she's a little shy." Well, she probably is shy. Nevertheless, she was on Mexico's Voz Kids (The Voice Kids) in 2012! (There's a lot of this kind of thing in the world of talent competition shows, which I'll discuss more in a bit.)
NBC gets a real advantage with this setup. Because they have America's Got Talent and The Voice the network has a pipeline that sends them the best talents in the world from both groups!
When Artists from Other Countries Compete, Everybody Wins
Like I mentioned from the start, it's great for both the artists and the American viewers when people get a shot at U.S. stardom. Americans always want a chance to see the best performers. For the artists, it's all about the exposure. After all, between Los Angeles, Las Vegas, and New York, America's basically the "Entertainment Capital of the World."
Vegas is Calling the Sacred Riana
For a show like AGT, the Vegas pull is especially sweet. Like, if you're an awesome magician, the ultimate score is probably your own residency in a Las Vegas Hotel, but you need that U.S. exposure. It's no wonder that the 2017 winner of Asia's Got Talent, The Sacred Riana, is on America's Got Talent in 2018. She's amazing! Scary – but amazing! This is just her opening act.
Trust me, she's going to get scarier – and she never breaks character.
Singers Want to Run to America: Glennis Grace
America is also the single largest market for music – and by a lot! So if you're Whitney Houston incarnate…. Glennis Grace has been the Netherlands best-kept secret since she won a Dutch show called "The Soundmix Show" at the age of 16. The look, and the sound, was uncanny then!
Being a star in Holland's nice, but a voice like Glennis Grace's is something the whole world needs to hear! I think Whitney would approve.
Why Can't Reality Talent Competition Shows Be More Real?
The only distasteful thing with this setup is the subterfuge of reality shows. They don't acknowledge to the audience that these artists have competed on shows in their own countries – or in some cases are actual stars there. Instead, they have performers come out like they've never done anything like this before – when they totally have.
Take 13-year-old Courtney Hadwin, who does this amazing Janice Joplin performance.
She seems so shy and scared. It's presented like this is the first time she's ever performed in front of an audience, and we're told she suffers from social anxiety. The latter part is true – she does. However, it's not the first time she's done something like this. She was a finalist on The Voice Kids UK.
Courtney Hadwin is an astounding talent whether this was her first time on stage or not. Things like this are just one more way that a "reality show" isn't real at all. Heck, some of these singers – even the kids – have been sweating their butts off for years. For instance, for AGT, this season's Jeffrey Li and last season's Celine Tam – they were discovered years ago!
The Wrapup
I suppose with the advent of "alternative facts, things like this bother me more than they did before. Regardless of where first discovered, when a truly amazing talent gets discovered on one show, why shouldn't that be celebrated as it's shared with others? Are producers afraid that it would bias the voting against them? Since they do tell people when a competitor isn't American, any bias would be there anyway.
Honestly, I doubt the American audience would hold it against anyone that they were on another show in their own country. Yes, we do have homegrown talent and love our American artists. Yet – like the makeup of our country – the artists we come to love are from all over the world. Music: The Beatles, Adele, Shakira, Actors: Nicole Kidman, Hugh Jackman, Sofía Vergara. When it comes to talent, Americans don't care where you're from.
The reality is that for foreign competitors, winning overseas can be a stepping stone to a worldwide career. There's no shame in coming to America to reach for the stars! Especially since, when it comes to entertainment, the portal for gaining worldwide fame is through America.
Tell us what's wrong with this post? How could we improve it? :)
Let us improve this post!