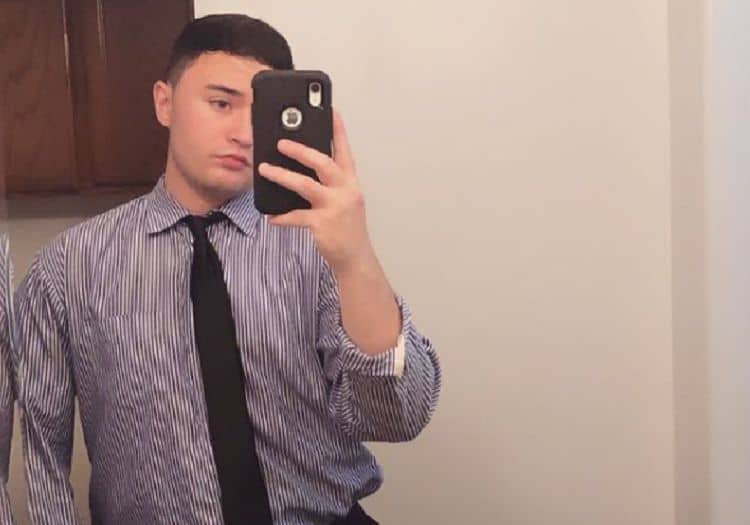 Most parents would agree that raising a child comes with lots of challenges. Those challenges are even more prominent when the parents are just children themselves. When Max Schenzel found out that his girlfriend, Chloe, was pregnant while they were both still in high school his world changed. Although they knew the road ahead wouldn't be easy, they decided to stick it out together. They also made the decision to share their journey with the public by joining the cast of the TLC series Unexpected. The show turned out to be a gift and a curse for the young parents, and they didn't end up getting the happily ever ending they were hoping for. Keep reading for 10 things you didn't know about Max Schenzel.
1. He's Planning On Starting A YouTube Channel
Max may not be a cast member on Unexpected anymore, but that doesn't mean he's given up on being in front of the camera. In a recent Instagram post, he shared that he and a friend are working on starting a YouTube channel together. He didn't go into detail about what kind of content they'll be posting, but he let his followers know they should be on the lookout in 2021.
2. He's A Chef
Having a kid certainly isn't cheap and that's something Max and Chloe learned right away. As a father, Max has done everything he can to provide for his daughter. For a while, he was working as a chef at a local Benihana's location, but it's unclear if he is still working there at the moment.
3. He Appears To Be Active In His Daughter's Life
Chloe and Max have certainly had their ups and downs and although things didn't work between them, they were both on the same page about wanting the best for their daughter. By the looks of things, Max has continue to be around for their daughter as much as he can.
4. He Loves To Workout
Everybody needs a way to release the stress and tension they experience on a daily basis, and for Max regular exercise has become that outlet for him. Max is a self proclaimed gym rat and he has put a lot of effort into getting himself in good shape. He uses his fitness journey as a way to help spread good vibes to his followers and keep them motivated to chase their dreams.
5. He's Had Some Serious Legal Trouble
Max has built up a pretty substantial collection of mug shots over the years. While some his arrests were for minor infractions, he also has some felony convictions on his record. He was sentenced to prison in 2020 and was recently released in January 2021 and he seems to be looking to turn his life around.
6. Unexpected Is His Only TV Experience
There are lots of people who are interested in making a career out of reality TV, but that doesn't seem to be Max's goal. As far as we can tell, Unexpected is the first and only time Max has been on TV and we can't find anything to indicate that he's ever applied or auditioned to be on any other show.
7. He's Struggled With Addiction
Life hasn't always been easy for Max and he has had to overcome lots of struggles over the years. He battled with a drug addiction for several years and spent time in and out of rehab and sober houses. He seems to be clean and sober now and he's ready to be a positive force in his daughter's life.
8. He Doesn't Let Negative Comments Bring Him Down
One of the downsides to doing a reality show is the fact that sharing your life with the world means people are going to have something to say about it. In Max's case, a lot of the things people had to say about him weren't pleasant. During his time on the show he received a lot of hate, but he refused to let it get the best of him.
9. He Appears To Be Single
By the way things are looking Chloe and Max have parted ways for good. There's nothing to indicate that he's gotten into another relationship. Max has had a lot going on over the last year, so he's probably decided that now is a good time for him to focus on himself.
10. He Isn't That Into Social Media
Max built a large fan base thanks to Unexpected. He now has more than 60,000 followers on Instagram, but he doesn't have much interest in boosting his online presence. Although he posts on his story somewhat regularly, he's only uploaded on Instagram 19 times in the last four years.
Tell us what's wrong with this post? How could we improve it? :)
Let us improve this post!