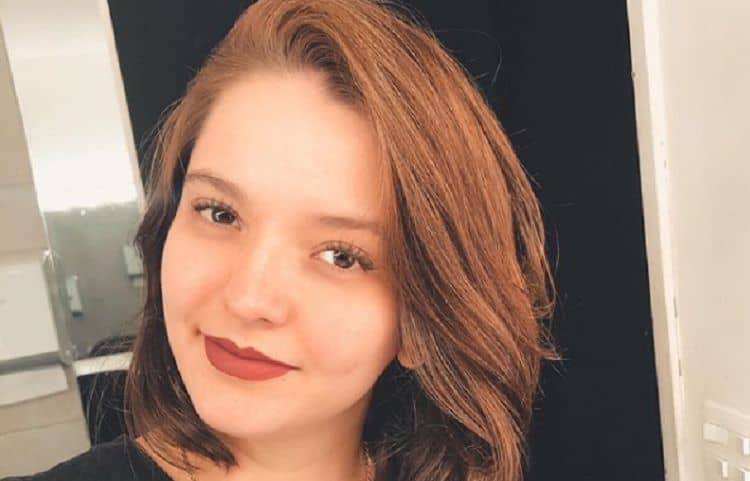 Brazilian born actress Mariana Lessa, also known as Mary Lessa, started her career in a way that most people can only dream of: as the star of a show. From 2011 to 2012, she played the main role on the TV series Julie and the Phantoms. Following her appearance on the show, she went on to be cast in a few other roles. However, being a young actress isn't an easy thing to deal with and she has been absent from the screen for a few years. Although things seem to still be going well for Mary on the personal front, her fans are wondering when they'll see her on their screens again. Continue reading for 10 things you didn't know about Mary Lessa.
1. She Used To Post On YouTube
If you didn't know that Mary Lessa has a YouTube channel, you aren't alone. Although there was a point in time where she was somewhat consistent when her uploads, she hasn't posted anything on YouTube in two years. Still, however, she has 28,000 subscribers and her channel has gotten more than 3 million total views.
2. She's Married
One of the reasons Mary is likely absent from acting is that she's been trying to soak up all of the newlywed moments she can. In the spring of 2018, she married Osmar Campbell. Osmar is a stand-up comedian and actor who is also based in Brazil. Judging by his Instagram, it looks like he is still actively working.
3. She Loves To Travel
Mary was born and raised in Brazil where she still lives today. However, as much as she loves her home country, she also enjoys getting out and seeing different parts of the world. She has been able to do lots of traveling throughout her life, but one of the places she was most excited about going to was Disney World.
4. She Took Singing Lessons To Prepare For Her Role On Julie And The Phantoms
Mary's character in Julie in the Phantoms was a singer in a band. There was only one problem: Mary isn't a singer in real life. In order to prepare for and adequately play the role, she had to take singing lessons for almost a year. The lessons ended up paying off and Mary did a great job on the show.
5. She's A Brand Ambassador
Despite the fact that she hasn't had any acting roles recently, Mary still has a pretty large following on social media. Not only do people follow her, but they love to engage with her posts. For those reasons, brands love working with her. She has been a brand ambassador for several companies including Love Beauty and Planet.
6. She Has Theater Experience
TV roles are what Mary is best-known for, but that isn't the only place where she's gotten to flex her acting muscles. She also has some stage experience. In 2016, she appeared in a production of the play Friendzone. Although this appears to be her only theater credit at the moment, she may decide to return to the stage one day.
7. She's A Cat Person
Mary is definitely an animal person, but she's also definitely team cat. Although she doesn't have lots of pictures of her cats on her actual Instagram feed, she has a whole highlight section dedicated to pictures and videos of them. I think it's safe to say that she takes her role as a cat mom very seriously.
8. She Loves To Play Board Games
With all of the advances in technology that have been made over the years, most people turn to electronics when they're looking for something to keep the occupied. But Mary actually prefers something a little more 'old school'. She loves to play board games with her friends and family whenever they get together.
9. She Has A Close Relationship With Her Family
Mary's family has always played a very important role in her life. She is the youngest of three and has an older brother and an older sister. She loves spending time with her family as often as she can and they have always been very supportive of her career path.
10. She's Very Active On Social Media
Even though social media isn't the same as seeing an actor you like in a show or in a film, it's still something. With that being said, Mary is very active on Instagram and Twitter which means her fans can still keep up with her. When she does have a new project in the works, she'll likely announce it on social media and you can stay in the loop with what she's working on.