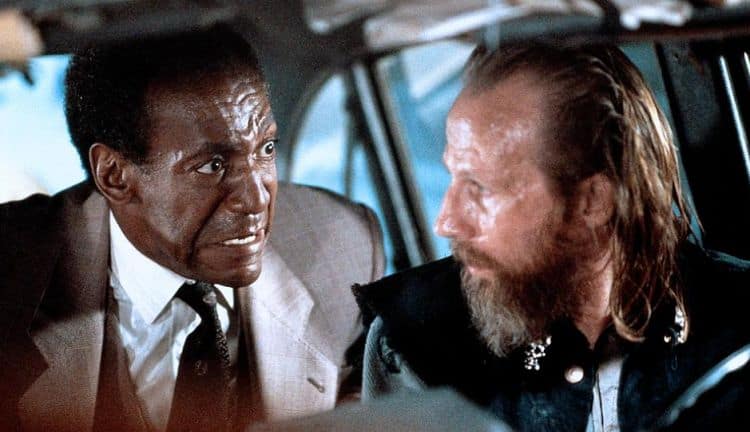 If Raynor Scheine sounds like an odd play on words using an actor's name then you're not wrong, since the actor was born Raynor Johnston and decided to change his name later on when he started acting. But the chances are pretty good that you might have seen this guy in a number of different movies and TV appearances since he's one of those that kind of just pops up anywhere no matter if the movie is bound to be a blockbuster or kind of a flop since he's either an extra or a supporting actor that can help round out the cast in an effective way given that he's the kind of character that can be remembered or pushed to the side when he needs to be. That usually sounds pretty harsh to say about any actor but the truth of it is that there are quite a few individuals in Hollywood that fit smaller, niche roles such as this and appear to accept it or perhaps even enjoy it since there's not a ton of pressure on them to be the lead, but there is just enough pressure to fill the gaps in the movie where their character is meant to be the focus for a few seconds or minutes at best. Such moments are where Raynor tends to be at his best and is able to show how effective he really is.
Raynor has been around since the late 70s and has developed a few interesting roles in that time since he's been part of quite a few movies and has had several appearances on TV. A lot of times he will play characters that are reliant upon his appearance since the truth is that he does have a very distinctive look that makes it a bit difficult for him to break out of the roles that he's been placed into. For instance, the role of Sheriff Curtis Smoote in Fried Green Tomatoes is one that almost feels despicable but at the same time gives a person the idea that Smoote isn't a bad guy, but he is dogged in his pursuit of justice and isn't about to just give up and go away. This character is the type of lawman that is by the book and wants things done right and is willing to take down anyone no matter if they're a man or woman, to see justice done. He's not really an antagonist in the story and he does show up a couple of times, but he is someone that the protagonist has to watch out for since there were a few unsavory but decidedly justified things that went on in the otherwise justified chick flick. He's also taken on other roles that are a bit more eccentric, such as Woodstock in Ace Ventura: Pet Detective. In this movie, he played a hippie-like individual that was all about saving animals and fighting 'the man' in his own unique way, while helping the main character in the movie of course.
Over the course of his career, Raynor has definitely played characters that some folks might not want to associate with, such as Ratsy from the movie The Quick and the Dead. This movie had plenty of star power, but what it didn't have was a workable plot that felt like it flowed in a natural manner or dialogue that didn't feel like it had been canned and redistributed in a haphazard manner. But Ratsy was pretty much as anyone would expect, he looked like a human/rat hybrid in a few ways, he was filthy, rodent-like, and had a nasty temperament that caused him to beat on people when he had every possible advantage. But of course, Ratsy's behavior did land him in trouble a time or two since not only did he have his nose broken, but he was eventually shot by Gene Hackman's character for messing around with the quickdraw competition in an effort to give his boss, played by Hackman, an unfair advantage against an opponent he'd wanted to face straight up. So Ratsy was, by far, one of his most disgusting and detestable roles, but it's easy to give kudos to Raynor since he played it so well, especially in a movie that really wasn't that great and is kind of forgettable to this day.
As far as his career goes it would appear that he hasn't really done anything of significance since 2013, but it's easy to think that if he does come back and perform he'll be easy to spot since he's been around too long to simply forget. His name is pretty easy to remember once one learns it, but until then it's easy to think of him as 'that guy in that movie', which is a designation that many people have taken on over the years.