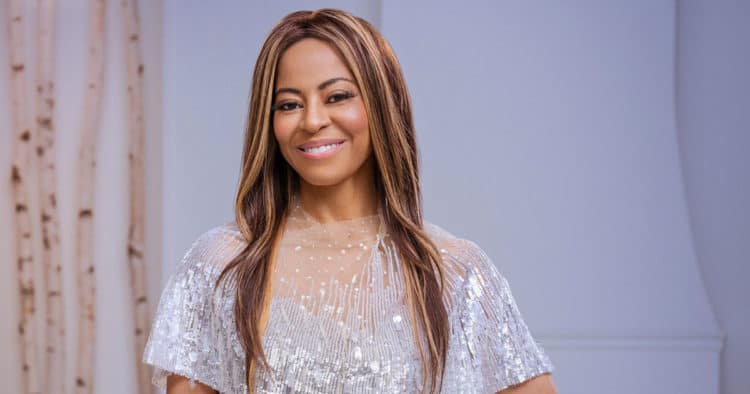 The world is always a little bit more glamorous – and dramatic – when there is a new Housewives Franchise in town, and things just got a lot more glam. The Bravo franchise just made its way into Salt Lake City for it's newest bunch of housewives, and we are so excited to see it. One of the newest cast members to make her debut in the franchise is Mary Cosby, and we want to get to know her a bit more. As the SLC wives begin to find a way into our hearts and homes, we are learning as much as we can.
1. She's Married to Her Grandfather
Okay, well, not her actual biological grandfather. She actually married her grandmother's second husband, Robert Cosby Sr. It seems that it was the only way that her family would allow her to inherit her family business, which is in the church industry. She owns Pentecostal churches as a First Lady (and no, we don't understand how that works at all).
2. She Married Her Husband When She Was 24
She and her much older husband and former grandfather wed when she was only 24 and he was a bit older. They've been married more than 20 years now, and we are beyond fascinated with this. It's an interesting story. He was 45 when they got married. His wife, her grandmother, was 20 years older than he was, and she'd recently died.
3. They Have a Son
We don't know too much about him just yet, but we do know that they have a son together. He is a teenager, and they seem to have a marriage that's just fine for them. We don't know how things work, but we do know that she did not inherit her own family's businesses until she married her former step grandfather.
4. She Loves Champagne
She's a self-proclaimed champagne lover, which is something we get. She likes the best of the best, and you won't find her heading into just any liquor store to pick up a bottle of the cheap stuff. She's all about having the best of everything in her life.
5. Her Family Doesn't Like Her Husband
In fact, they have accused him so many times of being responsible for his ex-wife's death that Mary's grandmother's body was actually exhumed so that they could see if there was any foul play involved in her heart failure. The autopsy spoke otherwise, but it was a situation that didn't work well for anyone.
6. She's Big on Positivity
She seems to like to keep herself motivated to be positive. She likes to post positive sayings and memes on her Instagram account, and we think that it's nice she likes to share her positivity with the world. Whether she does it as a reminder to herself or as a way of helping her followers, we like it.
7. She Makes Bold Fashion Choices
We will say that she has a very fun sense of style. She seems to be unafraid to take fashion risks, and she loves a lot of bold, bright colors and prints. We love it, and we cannot wait to see what she brings to the table this season when she shows up to events and to things with the other SLC wives.
8. She Loves to Travel
She likes to see the world, and we appreciate that. We love that she loves to travel, and we love to go through her Instagram photos and take a look at some of her travels. She's been all over the world, and we imagine she's feeling a lot like the rest of us with so few travel options available mid-pandemic.
9. Rumor Has it She's Conflicted Already
Of course, we haven't seen the entire season yet. But, we hear that she's already in the middle of some issues with some of the other wives. Perhaps there is some drama there that she's not looking forward to, but we don't know who caused it, why, or how she's going to handle it. We will all just have to watch and see.
10. She's Relatively Private
For a reality star and a woman whose entire family has been making headlines for many years, she's a relatively private woman. She seems to have a way about her in which she's able to keep things to herself without worrying so much about oversharing with the world. We admire that about her. We like that she can live and still keep her life private.
Tell us what's wrong with this post? How could we improve it? :)
Let us improve this post!