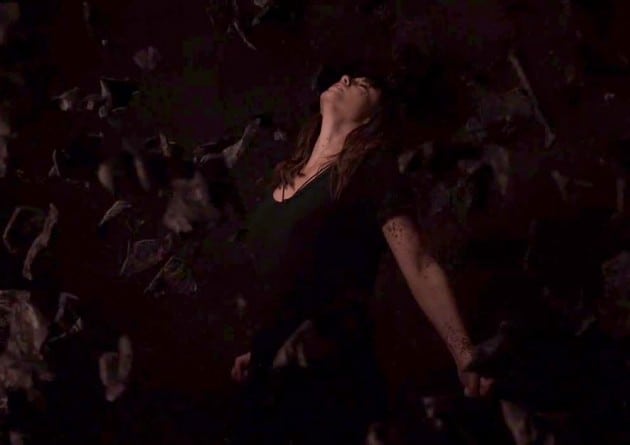 Agents of I.N.H.U.M.A.N.S.! After seeing the introductions of the Inhumans into the Marvel Cinematic Universe through the show, what are your thoughts now and what are you hoping to see next?
Andy: This is one of the best moves that Marvel TV and Marvel Studios has made for one of their products because this has made so many things for the MCU and the show itself through ONE episode. The fact that the show is now leading the universe in a certain way is a huge deal because this time, it's not a movie affecting the show, it's the other way around and I have wanted to see that for so long. It's also a great way to prepare the fans of the films for the Inhumans as they will be getting their own film before Avengers Infinity War Part 2 and probably earlier than that too. It also opens up the potential of actually making this show a bit more super, even though the original idea for this show was never to be a superhero show. But what I'm most excited about for the Inhumans on the show is seeing the further evolution of Skye/Daisy, Raina as well as the introductions of more Inhumans.
Blaise: It's what I've always wanted and hoped for. This will make the show way more fun because we know that Inhumans are out there, which means unique looking characters (as seen at the end of the mid season finale) and people with powers that will be new threats for S.H.I.E.L.D. to deal with. While the Inhumans will obviously be addressed when the show returns, I'm curious to see how things will play out. I think that the story might be put somewhat on hold depending on how S.H.I.E.L.D. is going to tie in with Avengers: Age of Ultron. I don't want the Inhumans plot to take over or completely change the show's focus, but it's going to be a great addition and really give the writers more to work with and explore.
Chris: As a non-comics reader, I'll be honest: I don't really have too much to say about it. I think it's a cool development, especially since Skye is one of the Inhumans, but I just hope it doesn't prevent the show from maintaining the higher quality it has been at for the past 16 episodes or so. I fear that the introduction of the Inhumans and S.H.I.E.L.D. trying to connect more with the larger, cinematic universe of Marvel will take away some of the focus on character that the show has had throughout this season, and I'd rather see S.H.I.E.L.D. be a great show on its own rather than an introduction/prologue to the Inhumans film that we'll be getting in 2018.
While we wait for the show to return in March 2015: what do you want to see in Season 2B in terms of the Inhumans, the lead-up to Age of Ultron and the continuing arc of building the new S.H.I.E.L.D.?
Andy: As we had a very action packed first half, I'm hoping to see somewhat of a calmer second half as they start learning more about the Inhumans. Even though some people think that the eye-less man that we saw in the winter finale is our new villain, I don't think we should look at Inhumans as the next big bad for the rest of the season. Hydra will probably be back towards the last few episodes of the season with potentially Baron Strucker showing up as one of the tie-ins with Age of Ultron as he is a secondary villain in it. In terms of continuing to expand the new S.H.I.E.L.D.: I hope to see new Marvel characters join the organization and hopefully those promised Maria Hill appearances that we got during the summer. In addition, I kind of want to get more into Coulson's head in the second half and see what his arc is going to be like.
Blaise: I want to see who's out there. We were shown that Inhumans have already been hit with the mists and living with their changes and powers, but they are also alerted when new people transform. I'm curious whether this will be good or bad for the agents and I think it could even tie into Age of Ultron by setting up for the introduction of Scarlet Witch and Quicksilver. The two characters will obviously not be included in the show, but I could see S.H.I.E.L.D. setting up that Hydra has the two captured or even that they have been testing on people with powers. Maybe even show the facility that Quicksilver and the Witch are being held in so that when the movie comes around people will recognize it as the same place. It might give us insight into how Hydra came to capture these people.
Chris: Kind of going off of my last point, I don't really care how the rest of Agents of S.H.I.E.L.D. Season 2 fits into the larger, overall scheme of the Marvel films. I just want the show to continue doing good character work with Skye, Fitz, Bobbi, and the rest of the S.H.I.E.L.D. team. I just want whatever best suits the story that they are telling. Oh, and I also want Fitz and Simmons to get together and more of Bobbi, because, as I said before, Adrianne Palicki–you don't get much more awesome than her.
What did you think of the first half of Marvel's Agents of S.H.I.E.L.D. Season 2? Comment below to let us know and stay tuned for more exciting round table discussions here on TVOvermind!
Marvel's Agents of S.H.I.E.L.D. returns with brand new episodes on Tuesday, March 3, 9/8c on ABC. In the meantime: make sure to tune in for the new and highly anticipated Marvel's Agent Carter on Tuesday, January 6, 2015 with a two-hour series premiere starting at 8/7c on ABC.
Photo via ABC
Tell us what's wrong with this post? How could we improve it? :)
Let us improve this post!