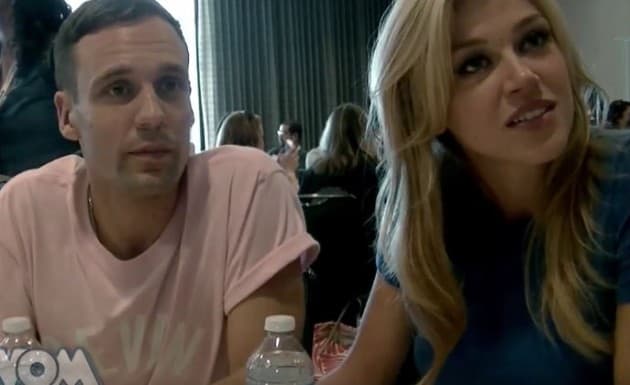 As the Marvel Cinematic Universe has evolved on the big screen, the small screen has also grown through the ABC series Marvel's Agents of S.H.I.E.L.D., which has dealt with a lot during its first two seasons, from exploring S.H.I.E.L.D.'s battle agaisnt Hydra to introducing the Inhumans. Now, in its upcoming third season, Agents of S.H.I.E.L.D. will be bringing in the Secret Warriors from the comics into the MCU for the first time. Two new characters that were introduced in the second season were agent/assassin Lance Hunter (played by Nick Blood) as well as Marvel favorite and Avenger member, Agent Bobbi Morse, a.k.a. Mockingbird (played by Adrianne Palicki). Both characters quickly became fan favorites and will both be major parts of the third season.
TVOvermind was fortunate enough to participate in the Agents of S.H.I.E.L.D. Press Room at San Diego Comic-Con with other news outlets at roundtables where stars and producers from the show discussed what is coming up in Season 3. Palicki and Blood were two of the people we got to talk to, and you can watch their entire roundtable interview in the video below. Here are some of the topics they discussed:
– What Hunter will be up to in the first few episodes while Bobbi is recovering from the events of the Season 2 finale.
– If Melinda May (Ming-Na Wen) and Bobbi Morse were to fight in real life, who does Palicki think would win?
– What other aspects from the comic book version of Mockingbird that Palicki wants to bring to her version of Bobbi.
Marvel's Agents of S.H.I.E.L.D. kicks off its third season on Tuesday, Sept. 29, 9/8c on ABC. Stay tuned for more roundtable videos of the cast and producers in the next few days right here at TVOvermind.
[Photo via YouTube]