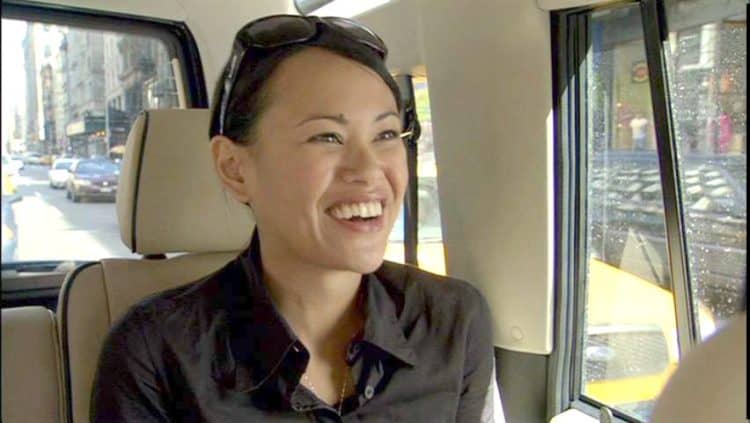 Martha Millan is originally from the Philippines, over the last few years she has had been building a strong presence in the American entertainment industry. Since starting her professional acting career more than 20 years ago, Martha has worked hard to establish herself as a force to be reckoned with. She has proven that she is capable of playing a variety of roles and she is a master at lighting up the screen. Some of her most popular credits include The Cleaning Lady, As the World Turns, and The OA. As her career continues to grow, it'll be interesting to see what kinds of projects Martha decides to align herself with. As of now, however, it appears that the possibilities are truly endless when it comes to what she can do. Keep reading to learn 10 things you didn't know about Martha Millan.
1. She Is A Formally Trained Actress
There are some professional actors who fell in love with performing when they were still walking around in diapers. However, Martha's story is a little bit different. She didn't develop an interest in acting until she was in high school and decided to sign up for the school play. However, it didn't take her long to realize that acting was what she wanted to do. After studying English and history at the University of Sydney, Martha knew she wanted to get serious about acting. She decided to relocate to the United States where she went on to study acting at the American Academy of Dramatic Art in Los Angeles before transferring to New York City. While those moves may have seemed like huge risks at the time, they ultimately worked out very well for Martha. Once she was in New York, she began to access lots of great opportunities that have moved her career forward over the years.
2. She Loves To Travel
Traveling can provide some of the most memorable experiences life has to offer. It's also a great way to learn about other people and places. Not only has Martha lived in three countries, but she has also gotten the chance to do lots of traveling. During an interview with TV Meg, Martha said, "…traveling is so important. I mean, as an Australian, I think we travel a lot, because we're so far away from everything, but this was something that is a passion of mine, because whenever I travel, I really want to immerse myself in the society, in the culture in the society. I don't normally stay at resorts or anything like that. And there's nothing wrong with that, but I also would love to see just the reality of people's lives in each in each country I visit, because I want to understand and immerse myself in their food, the way they respond to certain situations, how their lives are lived. "
3. She Loves Connecting With Her Fans
These days, part of being successful in the entertainment industry includes building an online presence. While it's true that Martha doesn't have a very large following, she is active on several platforms including and she loves getting the chance to engage with her fans. It's very common to see Martha retweeting people on Twitter and liking their tweets. Her interest in connecting with viewers shows how grateful she is for all of the people who have supported her over the years. After all, no matter how talented a person is, it's impossible to build a solid acting career without a strong fan base. Hopefully, her online following will start to grow as she continues to take on bigger projects that reach wide audiences.
4. She Enjoys Teaching Others
Education is something that has always been important to Martha, but not only as a student. She also enjoys teaching others about the craft of acting, and she is particularly passionate about teaching children. She started an online drama program for children, but teaching acting isn't the only thing she cares about. Martha told TV Meg, "I'm not looking to make child actors or whatever in that sense, but I will definitely help them to achieve their aspirations and dreams of becoming an actor, but it's all about kind of just getting them out of their shell, connecting, really building their confidence. I think these days in terms of with a lot of the social media and they're connected to their phones, yes, they're able to express themselves through Tik Tok and everything in that, but I think to really build a connection between people is a great way with the classes that I've developed. "
5. She Believes In The Importance Of Representation
It's no secret that there tend to be fewer opportunities in the entertainment industry for people of color. As a Filipino woman, this is something that Martha has experienced firsthand. As a result, she understands the importance in having diverse representation on screen and she is proud to be a part of that. She is especially thankful for opportunities that have allowed her to play Filipino characters. Martha is very happy with the direction that the industry is moving in and she hopes that there will be even more opportunities for actors like her in the future.
6. She Has Helpful Advice For Those Looking To Find Success In The Entertainment Industry
Martha's journey as an actress hasn't been easy, but she has refused to give up. After earning quite a few roles and other opportunities, Martha knows a thing or two about what it takes to be successful. When asked if she had any advice for up-and-coming actors, Martha told Authority Magazine, "I think it's always a challenge to balance art and commerce…especially with acting. The business side of things can really bring you down, especially when you're not booking, and you end up not liking what you do anymore, because of the rejection. I found my imagination again, and that's where it all boils down to. My advice is to constantly keep your eye on the prize on whatever you want, just focus on that no matter what, but find the fun in doing it. That's the key…fun."
7. She Is A Model
Acting is what Martha has become best known for over the years, but it isn't the only time she's been in front of a camera. Martha has also had a successful modeling career that has given her the opportunity to work with major brands. It's unclear if she is stil modeling or if she is entirely focused on acting. While acting and modeling are technically two different industries, there is lots of overlap between the two and many of the skills are transferrable. Unfortunately, we weren't able to find any information on how Martha got into acting, but it does appear that her career started after she moved to New York City.
8. She's Private About Her Personal Life
Most of us probably know more about the personal lives of celebrities than we care to. Unfortunately, oversharing private details has become a normal part of the entertainment industry. Martha, however, has never gotten caught up in this. Instead, she has been very private over the years. Instead, she likes to keep the focus on her work as an actress. While it's true that her fans would probably love to learn more about her, it's easy to see why Martha has chosen to take a more private approach. Over the years, we've all seen what can happen when people in the spotlight share too much about their lives.
9. She Auditioned For The Cleaning Lady Before COVID-19
The last couple of years has been a rollercoaster ride for everyone. The COVID-19 virus has impacted countless people all over the world and has changed many lives forever. During the lockdown period, everything came to a screeching halt including production across the entertainment industry. The Cleaning Lady was one of the many shows that were affected by the pandemic. Although the show debuted in January of 2022, the show had actually been in the works for quite some time before that. Martha actually auditioned for the show in November of 2020. Her journey began with a self-taped audition which she filmed in her apartment in New York City. From there, she received a callback and she did a live video audition with the show's director.
10. The OA Has Been Her Favorite Job So Far
Martha has been fortunate to work on quite a few projects during her career, but The OA has been one of the best moments so far. When asked about her favorite show to work on, Martha told TV Meg, "I have to say The OA. I think that was such a creative show, and the thing was, I didn't even know what the story was about. I only got my scene." She went on to say, "I shot my scene, and that was it. So, I just thought that I was playing a very complicated mother, but I think, to actually play Filipino in that show in terms of her character and complexities was really challenging and was a great way to kind of showcase just my emotional depth and just to really be a part of such an immensely creative plot line."
Tell us what's wrong with this post? How could we improve it? :)
Let us improve this post!