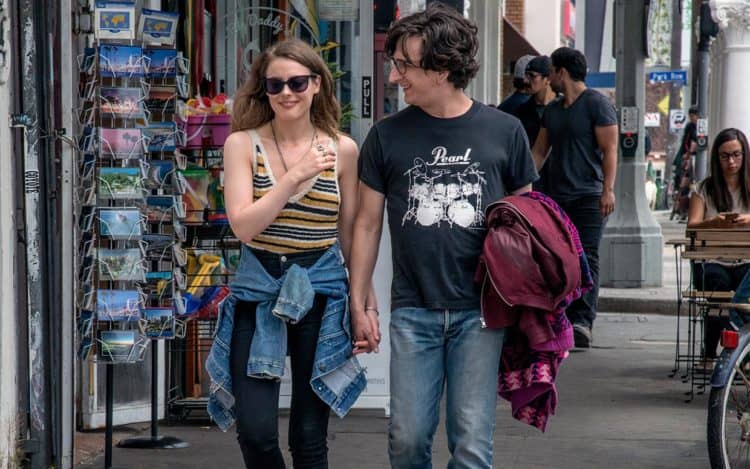 Acting has been a big part of Gillian Jacobs' life for almost as long as she can remember. She fell in love with performing when she was a child, and it was obvious to everyone around her that she was working with some serious talent. Over the years, Gillian has worked hard to make a name for herself in the entertainment industry, and along the way she has earned the respect of fans and colleagues alike. Most people will recognize Gillian best from her role in the TV show Girls as well as being in movies like Don't think Twice and Hot Tub Time Machine 2. Not only does she have some great projects behind her, but she also has some in the works. Keep reading for 10 things you didn't know about Gillian Jacobs.
1. She's A Pittsburgh Native
Pittsburgh isn't a city that tends to come to mind when most people think of the arts. However, it's been home to lots of incredible performers and Gillian Jacobs is one of them. She was born and raised in the area and her mother worked at Carnegie Mellon University.
2. She Trained At Juilliard
Gillian's acting training began when she was around four years old. By the time she was finished with high school she knew that she wanted to continue her studies at a high level. She enrolled at the Juilliard School where she graduated with a bachelor's of fine arts in 2004. Gillian told Interview Magazine that she actually almost got kicked out of Juilliard although she didn't specify why.
3. She Likes To Keep To Herself
Just because Gillian is an actress doesn't mean that she always likes to be the center of attention. She actually considers herself to be somewhat of a loner although she has developed some solid friendships over the years. This part of her personality is very different from a lot of the characters she's played.
4. She's Done Lots Of Voice Acting
Gillian's live action roles are probably what most people are familiar with, but she's also put her vocal skills to good use. Gillian has done a lot of voice acting throughout her career and she's been in some popular animated projects such as Rick & Morty and Invincible.
5. She Doesn't Smoke Or Drink
When Gillian was younger, her father's side of the family owned a brewing company in Pennsylvania. Despite growing up around alcohol, Gillian made the decision not to partake in smoking or drinking. This choice was largely influenced by the fact that her father struggled with addiction.
6. She Has Theater Experience
There's no doubt that Gillian loves being in front of the camera, but that isn't the only place where her acting talents shine. She also feels at home on stage, and she has been a part of several theater productions over the years. Most recently, she was in a 2018 production of Kings at The Public Theater in New York City.
7. She's Not Into Social Media
Being on social media is something we've all come to expect from celebrities, so it's always interesting when people choose not to make accounts. At the moment, it doesn't appear that Gillian is active on any social media platforms and this probably ties in with the fact that she's kind of a loner.
8. She's A Director And Producer
Gillian has spent the majority of her career on stages and in front of cameras, but she has also gotten to experience what it's liek to be on the other side. She made her debut as a director in 2015 and has worked on a handful of projects since then. She also made her debut as a producer in 2018.
9. She Has Almost 100 Acting Credits
Gillian might just be one of the hardest working actresses in the business. Although work in the entertainment industry can be very difficult to come by, Gillian has managed to work consistently for since 2005. In a little more than 15 years, she's already racked up 90 acting credits. It wouldn't be surprising if she surpassed 100 credits before entering the 20th year of her career.
10. She Took Classes At Harvard
Gillian decided to attend Juilliard for college, but that certainly wasn't her only option. She was also accepted to Harvard. Although she never attended the school as a full-time student, she did take some classes there. While talking to Interview Magazine, Gillian said, "I took a Civil War history course, and a twentieth century American literature course. And then at University of Chicago, I took a pre-Socratic Greek philosophy course, and a Southern literature course."
Tell us what's wrong with this post? How could we improve it? :)
Let us improve this post!