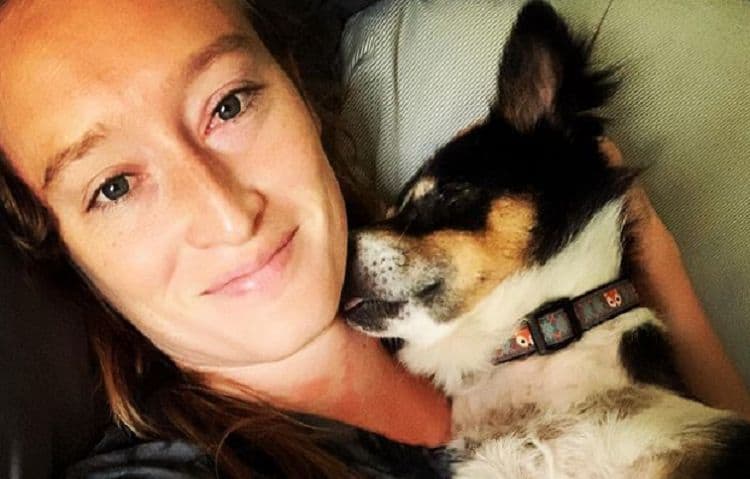 Getting a big break is something that every actor dreams of. Unfortunately, major opportunities only come around for very few people in the industry. Marnee Carpenter is thankful to be one of the lucky few. She made her on screen debut in 2016 and has continued to make small appearances since then. Recently, however, it was announced that she would be playing Catherine Martin in the upcoming TV series Clarice, and this might just be the opportunity she's always been waiting for. Thes how is set to be released in February 2021, and there are a lot of people who are looking forward to it. Keep reading for 10 things you didn't know about Marnee Carpenter.
1. She's From Rhode Island
Marnee was born and raised in Rhode Island. While the small state is known for its large and beautiful beaches, it's certainly not the best place to try to pursue an acting career. Marnee eventually decided to relocate to the Los Angeles area where she lives today.
2. She Has Her Own Business
Acting may be what Marnee is most widely known for, but it's certainly not the only thing she does. She is passionate about dogs and owns a business called Ok9 Dog & Family Consultation. According to the business' website, it offers training, consultations, and adoption assistance. In her free time, Marnee has also done volunteer work to benefit dogs.
3. She Spends A Lot Of Time Outdoors
Los Angeles is known for being a city that has a lot going on. While that can be great in a lot of ways, it can be a downside when you're simply looking to rest and relax. When Marnee is looking to enjoy some quiet time, she loves to head outdoors and hang out with her dogs.
4. She's A Private Person
Many people who work in the entertainment industry have become equally as well-known for their personal lives as they have for their talent. Marnee, however, isn't the type of actress who has any interest in sharing the details of her private life with the entire world. Although she is active on Instagram, almost all of her posts are related to her business.
5. She Participated In Black Out Tuesday
Although there are lots of people who believe that racism is a thing of the past, racial tension in the United States reached a boiling point in 2020. As protests broke out across the country, online campaigns were organized as well. Marnee participated in a virtual show of solidarity called Black Out Tuesday in which people were asked to post a black square on social media on June 2.
6. She Was In A Music Video
Marnee may not have the longest resume, but she's gotten some cool opportunities during her career. One of which was the opportunity to be in a music video. In 2011, she appeared in the video for Rodney Atkins song "Take A Back Road". The song has since gotten over 23 million views on YouTube.
7. She's A Formally Trained Actress
Marnee has invested a lot of time and energy into her acting career. According to her resume, she was a theater arts major at the University of Miami. She then went on to study acting at the Upright Citizens Brigade in Los Angeles. UCB is known for having a long list of notable alumni including Jason Mantzoukas and Aziz Ansari, and Donald Glover.
8. She May Be In A Relationship
While Marnee may not post much about her personal life, she did share a photo on Instagram in 2019 that suggested she may have a boyfriend. She posted a photo of a man named Nicolas Harvard with a caption saying how thankful she was for him. From what we can tell, Nicolas works in the entertainment industry, too.
9. She Has A YouTube Channel
These days, social media can be a great way for entertainers to get their names and faces in front of a lot of people. While Marnee certainly isn't the most active social media user out there, she did make a YouTube channel a few years ago where she uploaded a few video clips of her work. Unfortunately, it doesn't appear she's been active on the profile since 2018.
10. She Was In An Episode Of Good Girls
Every actor wants to be the start of a popular show, but everyone has to start somewhere. Luckily for Marnee, that 'somewhere' has been in some very well-known productions. In 2019, she was an an episode of the popular sitcom, Good Girls. She was also in an episode of Criminal Minds in 2017.