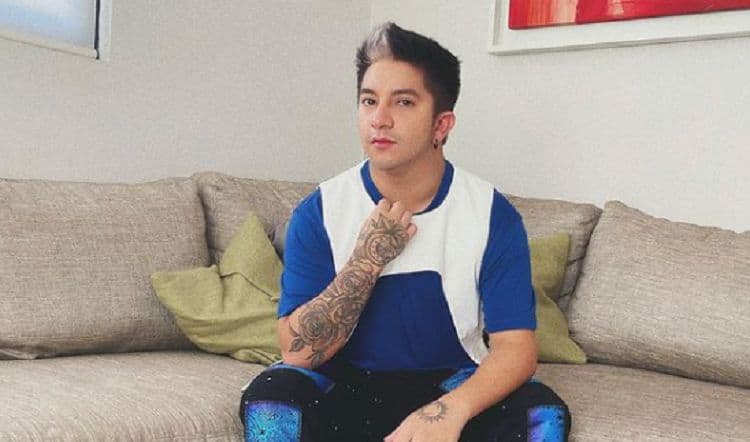 Mario Aguilar is known for his comedy, his videos, and his dancing among his many other talents. He became famous on the internet, which is the place to be in the new millennium. It might be a new platform in terms of the fact that a brand-new generation of work is coming to light, and these young influencers are making waves as they change the game for those younger than them. Mario Aguilar has millions of followers who watch out for his new content each and every day, and he doesn't show any signs of slowing down or stopping. Now is the time to learn what you can about him.
1. He is Young
Mario Aguilar is a young man still. He was born on September 23, 1995. He was born in Tijuana, Mexico, where he grew up alongside his family. He's been making videos online since 2014, and he's done so well for himself that he now has millions of followers across his sites.
2. He is From a Large Family
Some people are shocked when they realize just how many siblings he has. He is one of eight kids his parents raised, and he is also the youngest of all of them. He's the baby of the family, and he spends a great deal of time showcasing his own mother on his videos. His fans love her.
3. He Was Famous on Facebook
The thing about Facebook is that it is just not the hottest app on the planet, and it has not been in a long time. With things like TikTok and Instagram and other apps, Facebook has not been entirely relevant in a long time. It just is not easy to gain a lot of followers on the platform that isn't that interesting. However, he managed to gain more than 1 million followers on this app in one year back when he was 19, and that is not an easy thing to do.
4. He Pokes Fun at His Mother
His mother is a very traditional Mexican mother who has so much going for her, and he makes fun of her online. He is so good about it, though. He doesn't mock her in a hateful or offensive manner. Rather, he makes light of her extremely traditional motherhood ways, and it's just solid gold for his fans. It's how he became famous.
5. He Was into Computer Programming
When he was in high school, he did take the time to study computer programming. We have a feeling that he did not know at the time just how important that knowledge would become in his future. He was working on things behind the scenes, and that has allowed him to make himself famous both behind and in front of the camera.
6. He Did well in School
Mario Aguilar did well in school, but that doesn't mean he did not get in trouble. He was a talker, and he was what you might call the class clown. He made good grades and overall behaved well in class, but he was chatty. His teachers and the school were calling his mom all the time to make sure she knew that he was being too talkative and too amusing in class, but they didn't really punish him for it. His grades were too good, and he was a good kid.
7. He Believes Comedy is Powerful
He is not wrong, either. It is a powerful tool. He is right in saying that comedy is a helpful situation because it is a form of therapy. He knows that people need to laugh in life, that they need to spend their time focused on things that are good, and he loves that he can help people with that.
8. He Knows About Women
When people ask him why he feels he is so in tune with women, he makes a point of saying that he comes from a large family and has a lot of sisters. Between them and his mother, he has a lot of time to observe the women in his life, and he knows what makes them tick and how they operate. It's placed him in a spot that does allow him to be very in-tune with others.
9. His Mom Thought he Talked to Himself
He was posting videos online for more than a year before his mom realized what he was doing. He told her he was talking to himself when she heard him in his room chatting, and she believed him. It took a while, but it's funny to wonder what she thought every time she heard him talking to himself – again.
10. He's Private
He does share a lot online, but Mario Aguilar does keep a lot to himself, too. He doesn't share too much of his personal life, which is always a lovely thing. He keeps well to himself, and he does what he needs to do to maintain his privacy and that of his own family.
Tell us what's wrong with this post? How could we improve it? :)
Let us improve this post!