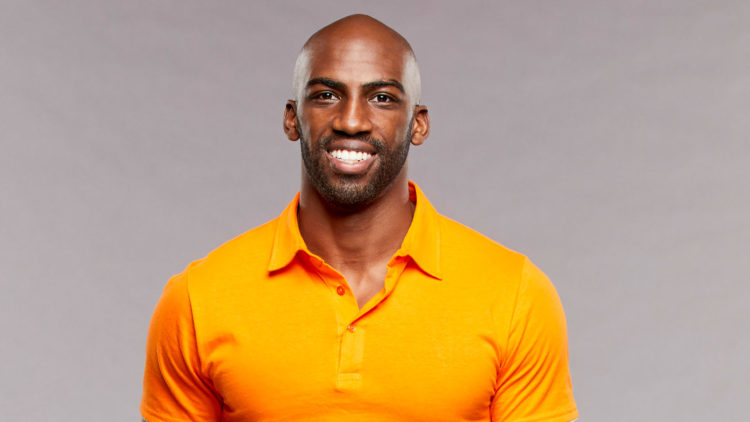 For more than 20 years, Big Brother has captivated millions of viewers, and the show is still going strong. Now officially in its 23rd season, the latest Big Brother cast has lots of great personalities, and Xavier Prather is one of them. Xavier is confident, intelligent, and competitive. Although his goal is to obviously make it to the end of the season, he also hopes to form some genuine connections along the way. He knows he's going to be dealing with some fierce competition, but he's more than ready to do whatever it takes. No matter how everything plays out though, he's thankful for every moment he gets to spend in the Big Brother House. Keep reading to learn 10 things you didn't know about Xavier Prather.
1. He Is A Model
Xavier is a natural in front of the camera. That combined with his good looks has allowed him to break into the modeling world. According to his Instagram bio, he is affiliated with Option 1 Models, however, we weren't able to find any additional information on the company.
2. Big Brother Is His First TV Experience
Being a reality TV star probably isn't something that Xavier ever envisioned for himself, but that's what he's headed towards now. That said, Big Brother is Xavier's first time doing any kind of TV show. Most would agree that this is a great show to introduce someone to the world of reality TV.
3. He Is An Attorney
Xavier loves being able to help others, and he felt that being an attorney was one of the best ways for him to do that. He earned his law degree from Marquette University in 2020 and he currently works as an attorney for a law firm in Milwaukee and has been with them for almost two years. He is especially passionate about working with people of color.
4. He Was A College Basketball Player
Getting into the legal field wasn't always Xavier's dream. Instead, he used to walk to be a professional basketball player. Although he never made it all the way to the pros, he did have a successful college career playing for Spring Arbor University Cougars. His days of playing competitively may be over, but he still likes to play for fun.
5. Family Is Important To Him
Xavier comes from a very large family where he is one of 11 children. He has close relationships with his loved ones and looks forward to spending as much time with them as he can. He is particularly close to his mother. Sadly one of his brothers passed away in April 2021. Shortly after his brother's death, Xavier wrote a heartfelt Instagram post honoring his memory.
6. He Likes To Travel
There are plenty of people who will live their entire lives without venturing too far from where they were born and raised, but that won't be Xavier's story. He is all about having new experiences and he loves traveling. He even got the chance to study abroad in England and Scotland.
7. He Was Born With A Club Foot
The fact that Xavier is so athletic is probably something that came as a shock to those who have known him since birth. According to Xavier's official bio for Big Brother, he "was born with a severe clubfoot and had to learn to walk in a cast." It's unclear if he ever underwent surgery to correct the condition.
8. He Loves Music
While it doesn't appear that Xavier is a musician himself, music has always played a big role in his life. He loves listening to a wide variety of artists and his bio reveals that he has a vinyl collection. Unfortunately, we weren't able to find any information on just how many records he has in his collection.
9. He Doesn't Like Coffee
For countless people across the world, at least one cup of coffee is a must in order to get through the day. Xavier can't relate to that, though. He doesn't like coffee and made it through his entire time in law school without drinking any. I think it's safe to say that finishing law school without coffee is a major accomplishment in itself.
10. He Worked With The Milwaukee Bucks
Xavier may never have gotten to play in the NBA, but he did get the chance to work with one of the league's teams. According to his LinkedIn profile, he was a legal intern for the Milwaukee Bucks for a few months at the beginning of 2020. He also did an externship with Notre Dame's athletic compliance office.
Tell us what's wrong with this post? How could we improve it? :)
Let us improve this post!