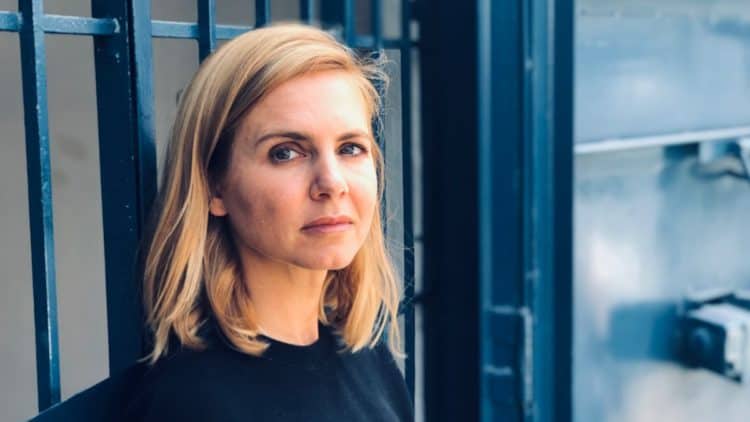 Mariana Van Zeller isn't your average journalist. As the host of the new National Geographic Series, Trafficked, Mariana has shown that she is willing to go where lots of other journalists wouldn't dare. On the series, she investigates various areas of the underworld and some of the things she finds will leave viewers shocked. Her tenacity, professionalism, and curiosity have helped her build a successful career in the industry. If you're into the grittier side of things, Trafficked is a show you should definitely check out and Mariana would be happy to have you come along on the journey with her. Keep reading for 10 things you didn't know about Mariana Van Zeller.
1. She's A Columbia Alum
Mariana was born and raised in Portugal but she's always dreamed of becoming a journalist in the United States. After completing her studies at Universidade Lusíada de Lisboa and working for a few years, she applied to the graduate journalism program at Columbia University. She was rejected. She applied again and was wait listed. After completing her third application, she flew all the way to New York and knocked on the dean's door. She explained just how badly she wanted to attend Columbia and have a career in journalism. The trip resulted in her being admitted to the program.
2. She Is Sure To Protect People's Privacy On Trafficked
If you're doing something illegal, the last thing you want is to be recorded on camera talking about it. For that reason, it's important that Mariana establish trust with everyone who appears on Trafficked so they know without a doubt that their identities will be protected. During an interview with World Screen, Mariana said, "A lot of the access I get into this world comes with an absolute obligation on my part to protect my sources. When we're working with law enforcement, we're not telling them what we're seeing on the other side. There have been cases where law enforcement has asked us for details, and that's just not something we feel comfortable doing. "
3. She Speaks Six Languages
When you've been around the world as much as Mariana has, being able to speak more than one language becomes a necessary skill. Not only can she speak more than one language, she knows a total of six. She is fluent in English, Portuguese, Spanish, French, and Italian. She also speaks some Arabic.
4. She's An Award Winner
Her career is one thing Mariana has always been serious about and she has put in a lot of work to get where she is today. That work certainly hasn't gone unnoticed. Mariana has won several awards throughout her career including a Livingston Award for Young Journalists in 2011.
5. She's A Mother
Who ever thinks that you can't have a successful career and a happy home life clearly has never met Mariana. She and her husband Darren Foster have one child together. When she isn't working, you can find Mariana spending as much time as she can with her loved ones.
6. She Loves Spending Time Outdoors
Mariana's professional life isn't the only place where she likes to get adventurous. She also loves a good adventure in her free time as well. Mariana enjoys spending time outdoors and she has lots of appreciation for the beauty of nature. Some of her favorite activities include hiking, exploring, and riding motorcycles.
7. She's Made An Acting Appearance
Mariana has spend a lot of time in front of the camera during her career, but her appearances have mostly been as herself. According to her IMDB profile, however, Mariana has made an attempt at acting. She appeared with a small role in the 2017 movie It's Gawd!
8. She's Always Been Drawn To The Underworld
Most people are terrified of the underworld, but not Mariana. While talking to Indie Wire she said, "I've always been attracted to the underworld. I wanted to be close to the action." Thanks to Trafficked Mariana has the chance to get everything she wanted and then some.
9. She Understands The Importance Of Empathy
When you hear about people committing crimes, it's easy to be judgemental and criticize their choices. That isn't Mariana's goal with Trafficked, though. She told Indie Wire, "Empathy is incredibly important and I wanted it, from the start, to be a huge part of this show."
10. She's Active On Social Media
If you're a fan of Mariana's work you'll be pleased to know that she is an active social media user. She has accounts on Twitter and Instagram although she is much more active on Instagram. Not only does her content focus on her work, but she also gives some glimpses into her personal life.
Tell us what's wrong with this post? How could we improve it? :)
Let us improve this post!