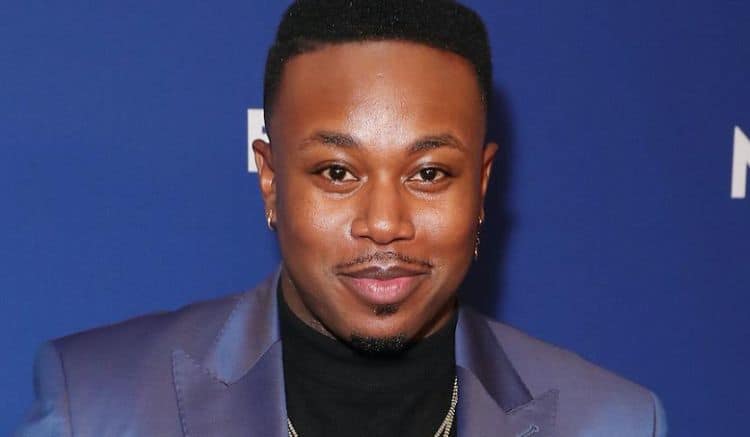 We've all heard the term 'overnight success,' but in the entertainment industry there are very few people who actually achieve success in a short period of time. Marcel Spears is very happy to be one of them. Although he hasn't been acting professionally for long, he's already gotten some great opportunities to establish himself. Marcel is best-known for his role as Marty Butler in the popular sitcom The Neighborhood. Not only has the show given him a chance to put his talent to good use, but it's allowed him to do it in front of a large audience. With his talent and work ethic, there's no doubt that Marcel will continue to find success in his carer. Keep reading to learn 10 things you didn't know about Marcel Spears.
1. He's A New Orleans Native
Marcel was born and raised in New Orleans and he is very proud of his home town and the culture that comes along with it. While New Orleans has lots of great things to offer, it's not necessarily the best place to be to build a successful career as an actor. He is currently based in Los Angeles.
2. He Grew Up In A Very Religious Household
Faith was a very important part of Marcel's upbringing. He is a preacher's kid (PK) and as the oldest child in the family, many assumed that he would follow in his father foot steps and go into a career in the ministry. From an early age, however, Marcel knew that wasn't his calling.
3. He Has A Background In Theater
Many actors believe that having a strong foundation in theater is a key component to a successful on screen career, and Marcel has been fortunate to have both. He has lots of experience in theater and has worked with several well-known theater companies including Minneapolis' Guthrie and San Diego's Old Globe.
4. He's Been Homeless
Marcel's journey in the industry hasn't been easy. During an interview with Backstage he said, "I was technically homeless when I found out my first TV pilot, "The Mayor" on ABC, had gotten picked up to series." Apparently, he and his girlfriend had been evicted from their apartment just a few days before he got the good news about The Mayor.
5. He Wanted To Work With Animals
A career as an actor wasn't something that Marcel always envisioned for himself. He told Backstage, "The plan was see my name on the marquee as: "Dr. Marcel A. Spears: World Famous Zoologist!" I'd be an animal scientist by day and a jazz musician by night." That plan may not have worked out, but Marcel is certainly happy with the path he chose instead.
6. He Only Has Three Acting Credits
Although it may be hard to believe, Marcel has only been acting on screen since 2017. In that time, he has gotten 3 acting credits including his role in The Neighborhood. Despite being a newcomer, Marcel carries himself with the confidence and professionalism of someone who has been in front of the camera for decades.
7. He's Always Been A Fan Of Cedric The Entertainer
Every entertainers dreams of getting the chance to work with someone they've always looked up to. That dream has officially come true for Marcel. He grew up being a fan of Cedric the Entertainer's work and now the two are cast mates. Marcel has also always been a fan of Tichina Arnold.
8. He's Grateful For Everything He's Accomplished
No matter how talented an actor is, nothing in the entertainment industry is ever guaranteed. As a result, Marcel knows just how fortunate he's been to find work. He is extremely thankful for every opportunity that comes his way and he encourages other up and coming actors to practice gratitude and not take anything for granted.
9. He's A Columbia Alum
When Marcel knew he wanted to pursue an acting career, he also knew that he needed to do everything he could to make the most of his skills. After completing his undergraduate studies, he went on to earn a master's degree in acting from Colombia University in 2015.
10. He Loves Hats
Some people feel like no outfit is complete without the perfect pair of shoes, but for Marcel Spears, it's the perfect hat that tops every outfit off. When talking about hats during an interview with CBS he said, "Ever since the day I wandered into this Harlem shop, Flamekeepers Hat Club, I've been in love with super-cool hats. The first time I met Cedric I noticed his hat, and it turns out that Flamekeepers makes special hats for him—so we have a connection with fine headwear."
Tell us what's wrong with this post? How could we improve it? :)
Let us improve this post!