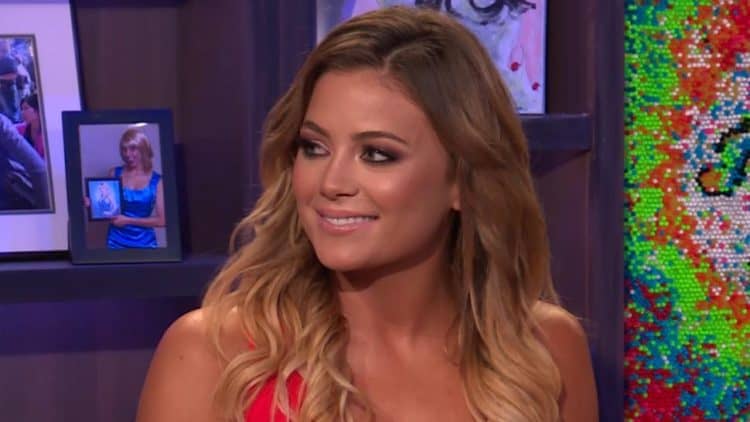 Anyone who has watched the first two seasons of Below Deck Mediterranean must have been captivated by one attractive young woman; Malia White. If you have ever wondered what her story is to end up in the reality show, here is your chance to learn a few facts about her as obtained mostly from Marathi.tv.
1. She can be a player
Malia proved she could play with the hearts of men who took an interest in her by flirting with both Adam and Wes on the boat. As it turns out, she and Adam had a relationship before boarding the Sirocco, and before her heart could decide who to settle on between Adam and Wes, she decided to have some fun with both of them. However, she later made up her mind, called it quits with Adam and stuck with Wes Walton.
2. She never went to college
Parents will start saving for their child's college education as soon as they can, believing that with a college degree, their son or daughter will have the key to unlock all the doors into their future. However, with the rise of celebrity population that never stepped into college or dropped out making it big in whichever industry they chose to focus on, people are departing from this "you have to go to college to get rich" notion. Malia White was a bright student, but after graduating from high school, she opted to pursue a career in the open sea.
3. She has a captain's license
Malia White is a diver who underwent professional training by taking a certified dive master course. Since the position requires organized recreational diving, Malia can work in any part of the globe where there is a cruise ship, private yacht, dive center or diving resort. Since Malia is determined to earn her living with her career on the seas, she also got her captain's license to enable her to drive a yacht with paying passengers. Seeing that her sights are set high, she might soon take a Master license so she can be the captain of a ship.
4. Her interest in the sea began as a child
Children are great apprentices and will pick up on what they see and hear. Malia White was no different as a child because since her father worked at a boatyard, she gained interest in boating and the sea. She, therefore, helped out whenever she could by washing down decks and performing other duties. While most children will soon grow up and find something else that is exciting enough to make them want to change their minds, Malia was steadfast about her interest in the seas because she continued with her passion into adulthood.
5. She lives in Hawaii
Hawaii is usually the dream destination for many couples and any other person interested in taking a vacation. It affords a tourist the ideal experience with its diverse ethnicities; why visit Japan when Hawaii has cultural influences from the Chinese, Thai, Korean Japanese, Spanish, and many more. Moreover, the weather is great, and the tropical beauty has remained the same for thousands of years. For Malia, she does not have to travel far to enjoy this spectacular adventure because it is right where her home is.
6. She became famous after being in BravoTV's shows
Being on television instantly boosts a person's chances of being famous even if it was just for an interview that lasted five minutes. Malia White, however, did not have 15-seconds of fame but rather hours of being cast member on BravotTV's reality shows saw her rise to fame. She was a crew member on the Yacht named Sirocco on its cruise around Croatia and was cast on season two of Below Deck Mediterranean as a Med.
7. She once acted bi-curious
Most teenagers are confused about where their sexual interests are, so they try and experiment with both girls and boys, hoping to find an answer. Malia White was not a teenager when she decided to try and see what it is like being with a girl. According to Wiki Net Worth, she and her fellow cast member Hannah Ferrier began making out on the show in front of Bobby Giancola who found the lesbian act disgusting. They danced with Hannah whispering to Malia how adorable she was while Malia responded by grabbing Hannah's breasts and appreciating their beauty. That was just the beginning of a steamy lesbian scene although it seems Malia satisfied her curiosity since that was an isolated incident.
8. She is almost 29
Malia was born on July 20, 1990, in Fort Lauderdale, Florida. She comes from a regular family, and although details of her parents are not known yet, she grew up with two brothers, one of whom served in the military.
9. Her net worth is around $250,000
Malia White has a net worth estimated at $250,000. It may not be a huge sum of money, but because crew members have to work for it, it goes to show how hard Malia can work for her money. Most of the money they make is through the tips; for instance, in season 5 of Below Deck, the crew members had managed to accumulate $168,000 between them. However, they also get paid salaries depending on the role you play; a captain can take home $65,000 per year for a 70-foot boat while the deckhands make $40,000 annually.
10. Black is Malia's favorite color
Black is elegant, and every woman is advised to have a little black dress since it goes well with any occasion. Not many women like black maybe because it is also what they wear to a funeral, but that has not stopped Malia from choosing it to be her favorite. Perhaps the fact that it blends well with any other color and it evokes authoritativeness could be her reasons.
Tell us what's wrong with this post? How could we improve it? :)
Let us improve this post!