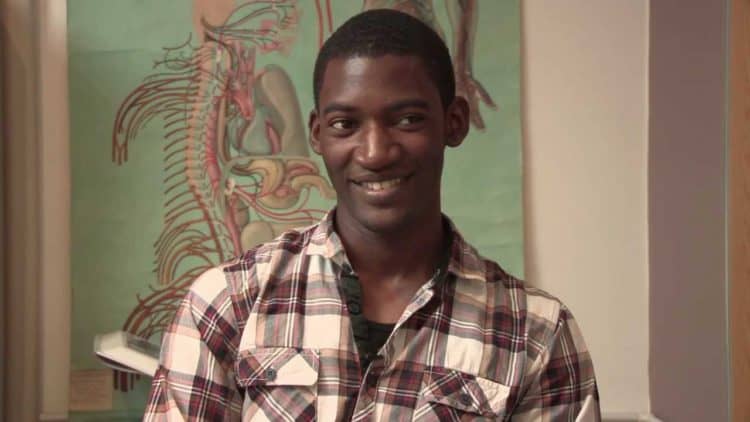 Malachi Kirby has been acting on screen for over a decade, however, the last few years of his career have gotten him the most attention. In 2016, he began to get international attention when he was cast as Kunta Kinte in the remake of Roots. Malachi's strong presence and ability to deliver a strong performance has earned him a dedicated fan base who are excited for his next project. Malachi will appear in the upcoming TV miniseries, Small Axe, which also stars Letitia Wright who played Shuri in Black Panther. The highly anticipated project will tell the story of London's West Indian community from the late 60s to the early 80s. If you're not familiar with Malachi and his work, now is the perfect time to be introduced. Keep reading for 10 things you didn't know about Malachi Kirby.
1. Playing Kunta Kinte Was The Hardest Thing He's Ever Done
Being cast as Kunta Kinte has changed Malachi's life in more ways than one. While the opportunity was fantastic for his career, it was also very challenging to play a role that was tied to so much pain and hate. Kunta Kinte's story involved the harsh violence of slavery and racism and Malachi says acting in the series was "'The hardest challenge of my life'"
2. He Felt Like He Was Too Shy To Be An Actor
Malachi was very shy as a child to the point where he never even thought that acting would be a possibility for him. The thought of getting up on a stage in front of a bunch of people or being on camera just seemed like more than he could handle. However, his mother got him involved in acting classes when he was a teenager, and he quickly fell in love.
3. His Dad Passed Away When Malachi Was 6
When Malachi was just 6-years-old, he experienced the tragic loss of his father. Despite only knowing his father for a short while, he has always remained a strong influence in Malachi's life. Malachi told Interview Magazine, "I found out when I was about 21 that my dad always said acting would be the making of me. Where he got that from, I have no idea."
4. He Had An Out Of Body Experience On The Set Of Roots
Roots is full of many graphic images of slavery, but one of those most memorable is a scene in which Kunte Kinte is brutally beaten until he stops referring to himself by his African name. Not only is the scene hard for viewers to watch, it was also hard for Malachi to act. He told Gentlemen's Journal, "The whipping scene in Roots was the only time I felt I was having an out of body experience. I was convinced I was being hit. It was as if I could see and hear the cries of everyone who'd been through that. I was shaking and in tears. I couldn't get up, I was just traumatised by it."
5. He Wants To Play A Hero
Like most actors, there are dream roles that Malachi has always envisioned himself playing. For a while, he thought that he wanted to play a superhero, but he has since realized that what he wants to play is a real life hero, the type of person who fights for change.
6. He Doesn't Consider Himself To Be A Good Actor
Despite the success he's had so far in his career, Malachi says that he actually doesn't consider himself to be a good actor. He says that he's never been very good at pretending. In order to be able to perform at his best, he needs to be able to get to a place where he really believes what's happening.
7. He's Not Active On Social Media
Malachi's newfound popularity has earned him a verified blue check on Instagram, but still, he isn't active on the platform. In fact, he hasn't uploaded a single post. He will probably get more active on the platform as his upcoming projects get closer to their release dates.
8. He Has Jamaican Ancestry
Malachi was born and raised in England and still lives there today. However, his family's lineage traces back to Jamaica. Outside of that, he doesn't know anything about his family's history past his grandparents. He adds, "At some point, my ancestry goes back to Africa … but I don't know where or who."
9. His Audition For Roots Didn't Go Well
Roots was an incredibly opportunity for Malachi, but he almost didn't get it. Since he was cast for the role, most people would probably assume that his audition went well, but that isn't the case at all. In fact, his audition was so bad that he told Interview Magazine that it was the worst audition of his life. Not only did he arrive late, but he couldn't even remember his lines. Luckily, the casting team saw something in him and decided to offer him the job anyway.
10. He's Trying To Learn Work/Life Balance
When you have a job that you really love, it can be hard to take a break. As a result, you can accidentally overwork yourself and miss out on enjoying life. Malachi has been so focused on work for the last few years that he hasn't stopped to breathe. Recently, however, he took his first vacation in almost a decade.
Tell us what's wrong with this post? How could we improve it? :)
Let us improve this post!