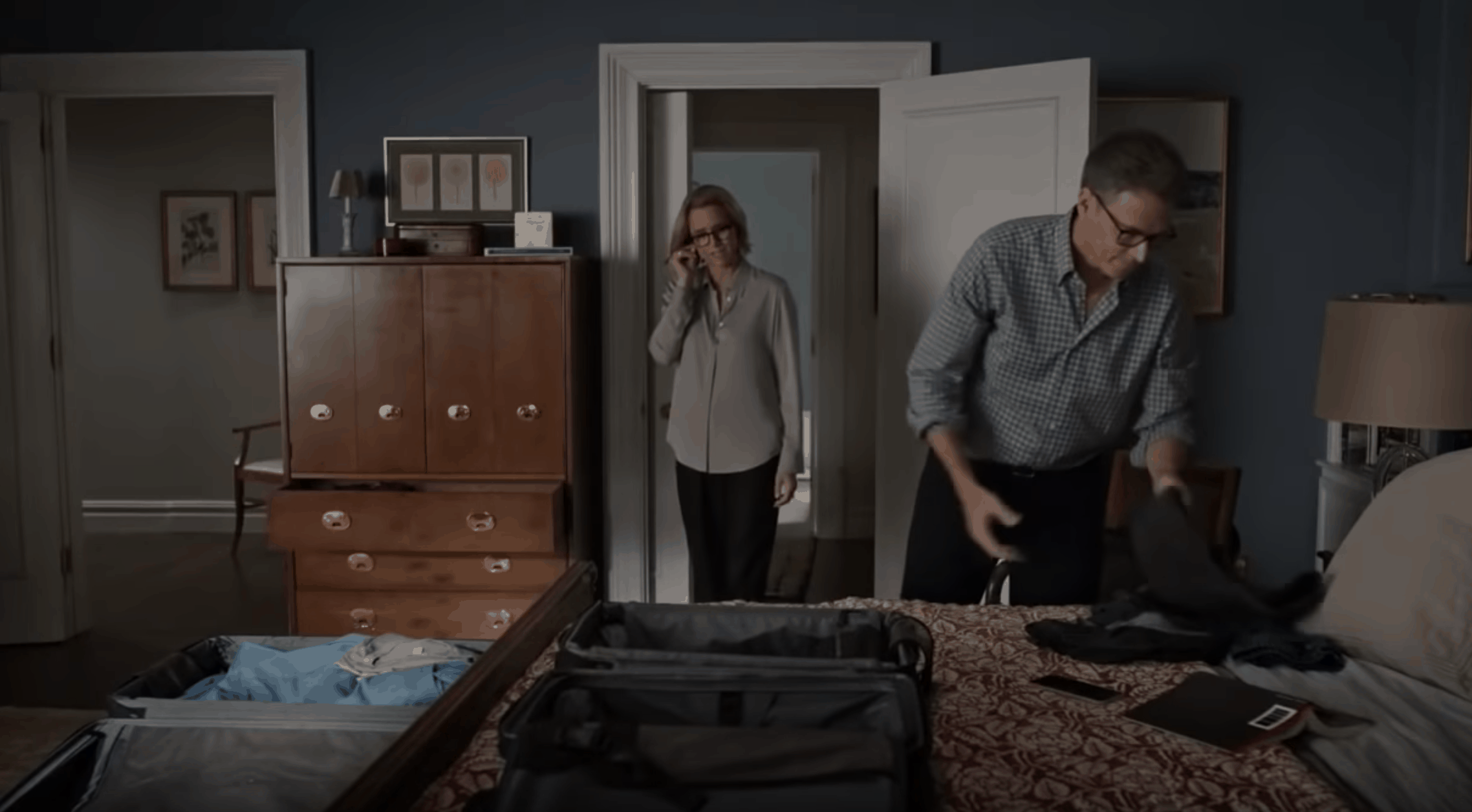 There comes a time where fear gets the better of us. Though we have to have the courage to not let it define or control us. In this week's episode of Madam Secretary, Henry flies to Thailand to support a former girlfriend as Jason prepares for college. Elizabeth also breaks the news of her running for president to her kids.
I understood Jason's fear of "screwing up college" as he so aptly phrased it. It can be quite difficult to maintain a high standard when you are in the public eye. Every move or decision you make On the other hand, if you are born into an Asian family, then you know all about the pressure to do well and to keep it that way. His sudden desire to spend a year in a kibbutz in Isreal confuses me, but Stevie got through to him. It's true that the eldest McCord child is not the best person to be talking about going to a post-secondary institution given that she dropped out, but she does give some sound advice.
Meanwhile, on the other side of the globe, Henry goes to Bankok to offer support as his college girlfriend, Rochana Arak, is speaking at an academic conference. Things seem to be going smoothly until Rochana condemns the monarchy system halfway through her speech. She says that the king does not deserve to live in luxury while his people are suffering. When she mentioned the 30 billion dollars that the royal family has in their pocket shocks me greatly. I mean, we have a Queen in Canada (well, England but it's the same thing historically speaking), but we don't worship her. This is not like ancient Egypt or China. Rulers or heads of government today are not semi-divine in any way.
The scene where Rochana yelled at Henry for getting her out of jail is a bit uncalled for. She told him that she wants to make Thailand a better place for her kids should they ever want to visit their mother's homeland. However, Henry is right, risking her life in order to create change is not the most logical method. She has children who need her even though they are young adults. Rochana doesn't need to prove that she's still the same fearless girl that Henry met in college, she still is.
In the end, Henry and Rochana are safely brought out of Thailand back to the States. I thought that the two officers coming to get Henry was really going to move him to another prison. Jason decides to pursue a college career after some self-reflection and Elizabeth tells her family that she's running for POTUS. Though the latter is a tad anticlimactic because the McCord children already know that their mother is setting her sights on the White House after Stevie saw an ad about it online. Word truly travels fast in today's Internet-centric society.
Closing Thoughts:
Henry's heartfelt plea to the King of Thailand to royally pardon Rochana was truly touching. I guess even though he is practically living like his title, he does have compassion.
When the news about the King of Thailand's death broke, I immediately thought it was an inside job. It could very well be cardiac arrest like the news report said but you never know. Maybe someone wants the same life the king had and decided to do something about it. I really watch too many crime dramas for my own good.
The scene where Rochana put her hand on Henry's at the restaurant made me edgy for lack of a better word. We all know about rekindling romances with old flames. Though I have complete faith in Henry that he would not do that to Elizabeth. He better not, or else he's got another thing coming. Elizabeth's obvious concern that Rochana might take her husband away from her now that the former is divorced is totally understandable.
I was surprised that Thailand purposely left out the fact that they are going to execute an American citizen along with an American government official who just so happens to be the Secretary of State's husband. Wow. Just. Wow.
Matt's fear of being replaced is understandable. I'm a writer myself and to have someone else take over your position after you have been relieved of your duties is disheartening. There's just one difference: Matt still has his job as a writer while the rest of us keep looking.
Point of Confusion: How does everyone (even Will) know that Elizabeth is planning to run for president when she only told a handful of people including Henry? Is there a leak or something that needs to be taken care of?
Irksome Moment: The ghostwriter Lorraine is not doing her job right. She's supposed to take Elizabeth's points and write the draft chapter the way that the Secretary would. She shouldn't just put said points in sentence form and give it back to Elizabeth to flesh out. Somehow I don't think Lorraine understands the concept of ghostwriting, to be honest. Also, does every candidate running for office need to have some sort of biography written about them?
Amusing Moment: Mike B lying down on the couch in Elizabeth's office like he's at home. That and the Secretary's sarcastic comment about getting Mike B anything. "I'll have Blake get me a cup of coffee. Go fix the world!" Oh, Michael Barnow, you sir, are hilarious!
Photo via CBS