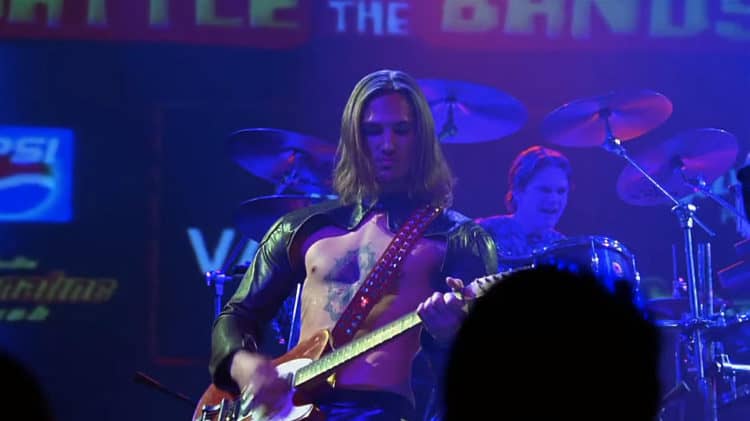 Lucas Babin is a man who made himself quite famous when he took on the role of Spider in the 2003 hit "School of Rock," but that wasn't the only time he made a name for himself. He also had roles in several other films. He made appearances in a variety of television shows, and he had a main part in the 2005 hit, "America," in which he played the role of Nick. He's been a daytime soap star with an 11-episode arc on The Young and the Restless, and he's modeled for much of his life. He's a man with a name, but his fans are shocked by the newest role he's taken on. He's now the District Attorney in Tyler County, Texas.
1. He is in His 40s
Lucas Babin is a Texan at heart. He was born on July 30, 1979, which officially means he will turn 42 in 2021. He's made a lot happen for himself in his short 41 years, and he's not done yet. He has a long career in front of him, and he's taking his time making sure he accomplishes what he came here to accomplish.
2. He is Well Educated
Lucas Babin attended university following his high school graduation. He earned a bachelor's degree from the Sam Houston State University before going on to the University of Houston Law School to earn his Juris Doctor. He's an attorney.
3. He's a Model
When he wasn't busy acting, he was always busy modeling. He has a long history of campaigns working with some of the biggest designers in the world. He modeled for Gucci, Louis Vuitton, Versace, and Roberto Cavalli, just to name a few of the major designers who hired him to be the face of their brands.
4. He Has a Famous Sister-in-Law
If you watch FOX News, you know the name Jenna Lee. She is the journalist and anchor who works for the network who also happens to be married to his own brother. His brother, Leif, married the news anchor and made her part of the family.
5. He Has Four Siblings
Lucas Babin hails from a large family. He has four siblings, including his brother Leif, who is a former Navy SEAL. His sister, Marit, is an attorney as well as a former press staffer working with the National Republican Congressional Committee. He has a sister named Laura, and he has a sister named Kristen who is a teacher.
6. His Dad is a Politician
His father, Brian Babin, is a politician. Prior to becoming the U.S. House of Representative from the 36th District in Texas, he was a dentist who opened his own practice in his Texas hometown. His father served in the United States Air Force for four years in the 70s, as well.
7. He's a Twin
Did you know Lucas Babin is a twin? Many don't, but he is a fraternal twin. His sister, Kristen, is his twin. Because they are boy/girl twins, they cannot be identical, but as the mother of boy/girl twins, I know for certain that he and his sister, and their parents, fielded the 'Identical?" question more than a few times over the years.
8. He's a Music Video Star
When your district attorney is also a music video star, it's kind of fun, right? He played the love interest of Paris Hilton in "The Stars are Blind," as well as Alanis Morissette's boyfriend in her own 2002 video for her song, "Precious Illusions," when that was released.
9. There's Speculation He Might Run for Office
Since his change of career, he decided acting and modeling were not going to be the forerunners in his life. He's an attorney who is now the district attorney in his town, and some people are speculating that this means the Republican attorney might just take the time to set himself up for his own career in politics. Is there a chance he is following in his father's footsteps to run for office of some sort? He is unapologetically patriotic, and it would not upset many if he did run for office at some point.
10. He's Private
Lucas Babin might be famous for many things, but that does not mean he likes to discuss his personal life with everyone in the world. He lives a relatively public life, but he also keeps his private moments to himself. He does not discuss his personal life, and that is not a bad thing when you live in the spotlight.
Tell us what's wrong with this post? How could we improve it? :)
Let us improve this post!