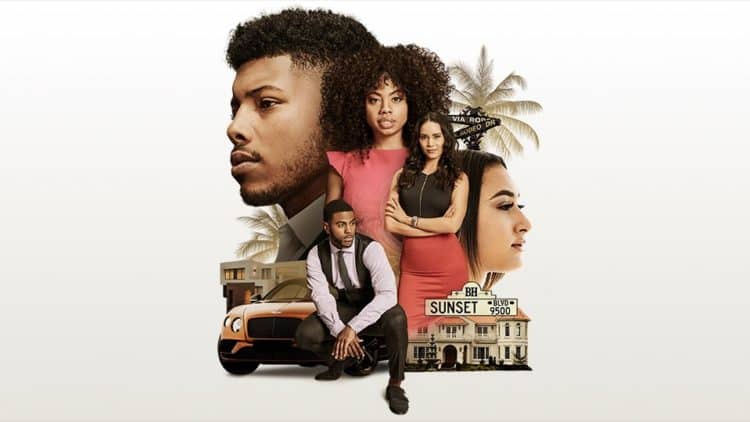 The moment you learn that a reality television show is about to hit the screen, you have to wonder if it will meet the standards you have set for any entertainment. VH1 ordered a new series titled "Love & Listings", and as The Wrap details out everything you need to rate it, here are a few highlights of what you need to know.
1. It premiered at the end of July 2019
Even as you prepare for the new seasons of "Hip Hop Squares" and "Black Ink Crew New York" set to begin in August, VH1 has ensured that you bid July farewell with a new series. Love & Listings will premiere on July 31, 2019, according to VH1.
2. It features celebrity clientele
Imagine being a real estate agent and people like Brandy and Jermaine Dupri approach you to help close some deals. Well, this may seem like a farfetched dream for most of us who have never been a mile close to any celebrity. However, for the real estate agents on Love & Listings, you can expect to see them brush shoulders with stars. Season 1 episode even shows Ajani getting a lucrative offer from Sean Kingston. Other famous personalities featured include Jordin Sparks, Ray J and Laz Alonso among others.
3. Suge Knight's son is among the real estate agents
If you were a lover of rap in the 90s, then you definitely must have heard of Death Row Records. It signed some of the industry's best talents including Tupac, Snoop Dogg, Dr Dre and Tha Dogg Pound. Death Row Records was co-founded by Suge Knight, and it helped catapult him to global fame. Unfortunately, Suge has become a shadow of his former self after being implicated in several murders including those of Tupac and Notorious B.I.G. He also was charged with robbery. His son, Jacob Knight, wants to make his father proud as he says on VHI since Suge Knight is serving time. Jacob can do his best to be a successful real estate agent. However, changing the legacy of his father is a bit of a stretch; murder is not something we can easily forget.
4. It will have eight one-hour episodes
By now you know that comedies and animation usually run for about 21 minutes while other genres of television shows air for about 42 minutes. Some viewers feel like they have been cheated out of their entertainment due to the brevity of an episode. Luckily for them, with "Love & Listings, they will get more than enough time to follow the real estate agents try to land deals. The series will have eight episodes which can still be viewed as too little episodes once you get invested in the series. Each episode will air for one hour.
5. It is executive produced by three companies
eOne Television is among the four companies behind "Love & Listings" executive production. Its television arm, Entertainment One, has been credited for series like "Ransom," "Rookie Blue," "Saving Hope," among others. The other two production companies are Creature Films and Purveyors of Pop. Relevé Entertainment has also been involved in its production from where executive producer Holly Carter was sourced.
6. It has 13 executive producers
They say too many cooks will spoil the broth, but in the case of "Love & Listings," it seems that the more, the merrier. The series has 13 executive producers, and it is hard to imagine how they all were getting along with everyone giving their views as to how the show should be run. All the same, we can only be thankful that they have given us a show worth watching. Some of the executive producers include Tara Long, Matt Ford, Nate Green, Paula Aranda and many more, all from the four production companies.
7. The cast comprises ten real estate agents
In this man-eat man world, cut-throat competition has become the order of the day in whichever industry you are. "Love & Listings" will cast ten real estate agents who are looking to make it in the industry and become the most sought-after person by high-profile clientele. As Jacob Knight tries to get his license and make Suge Knight proud, Ajani Scott is only seeking to supplement her income from her waitressing job. On the other hand, Zac Diles, having retired from professional football, wants to make use of the connections he has. Other agents cast include Samantha Barretto, Erik Miles, Sarah Scheper and Tai Savet.
8. It will air on VH1
VH1 has been the destination for those looking for the best reality television shows because it never disappoints. From "RuPaul's Drag Race" to Love & Hip Hop," you always are guaranteed to get your scoop of the much-anticipated drama to make your day. While we still want to believe that the cast is being spontaneous on reality shows, most of these programmes are scripted as reported on Elite Daily. Therefore most probably even Love & Listing is scripted, but as long as we get our dose of entertainment, it does not matter.
9. You can expect lots of drama
In trying to keep us hooked to the show, VH1 describes the show saying that you can expect the lines between pleasure and business to blur as the real drama starts. Anyone who has watched black movies knows that drama can mean anything. It could be women pulling on each other's hair, throwing shade and stealing their friends' men like on "If Loving You is Wrong." Since this show is about buying and selling houses, we can only guess how the drama will unfold, especially since "love" is included in the show's title.
10. All the real estate agents are minority group members
Nowadays, all television shows are keen on getting all the diverse groups represented. Otherwise, people will raise questions as to why their LGBT rights are being overlooked, and people of color will throw in the racial discrimination card. "Love & Listings" has, however, gone all out in ensuring that minority groups are represented as it makes its point. The series attempts to show even minority characters can be successful in high listing real estate as Taylor Schwartz tells the Los Angeles Sentinel.