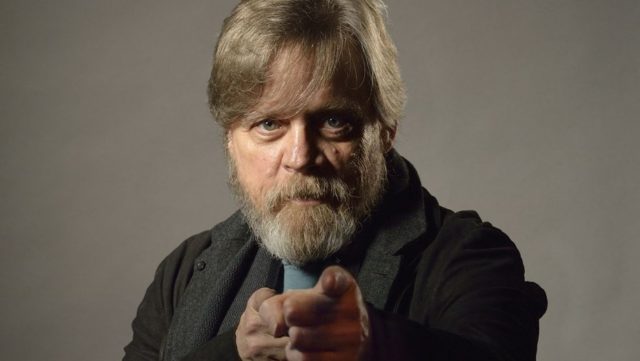 At this point it's not easy to say if it's really that likely that Mark Hamill will be in Guardians of the Galaxy 3 but there are talks at least, and the rumor mill is fired up and ready go go as always. As far as putting him into the mix as Luke Skywalker it would be allowable only since Disney happens to own both the Guardians and Star Wars, but it would also have to be a prequel of some sort to the current trilogy unless someone's going to mess with space time and confuse the heck out of everyone. Hey, it's been done before.
But bringing in Hamill as a pop icon from the 70's would be absolutely awesome since it's already been done in the second film. Just having him there as a character would be great since it's Mark Hamill for crying out loud. Anything he's in, yes, including The Last Jedi, is better just because he's there. I can already feel the heat from the gazes of those that thought TLJ was a steaming pile but honestly Star Wars fans move on for now, look forward to the Solo movie and the emergence of episode 9 sometime next year. Simply accept that Mark Hamill would be awesome to see in another role somewhere. It wouldn't be his first in another movie after all.
He's been in other scifi movies like Time Runner and The Guyver. Sure they didn't do very well but he was there, and that's enough. He's also performed one of the greatest Joker voices of all time and he's done so many voice roles that he's kept himself relevant for years. Plus, having an old hand like Mark Hamill in a new film would be nothing short of spectacular since he can still act and still has enough gravitas to make anything they give him work. I mean come on, this is a guy that made a character like the Cock-Knocker work on Jay and Silent Bob Strike Back. If he can do something like that and make it look cool then he should be able to hang with the Guardians for at least part of the film. Somehow I see him and Drax being at odds somehow, but that could just be a natural inclination since everyone eventually seems at odds with Drax.
I think a lot of people would be divided on the idea of trying to merge Luke Skywalker with the MCU even for a brief amount of time simply because the two have stayed apart so often that slamming them together in a haphazard way feels like it would be more awkward than taking Hillary Duff to a thrash metal concert. The dynamics just don't add up and it wouldn't work as well as people might think. You simply know that his mastery over the Force wouldn't transfer over as well and his lightsaber techniques might not be good enough since everyone's into super-charging their heroes nowadays. If he does come on over, he needs a character he can work with.