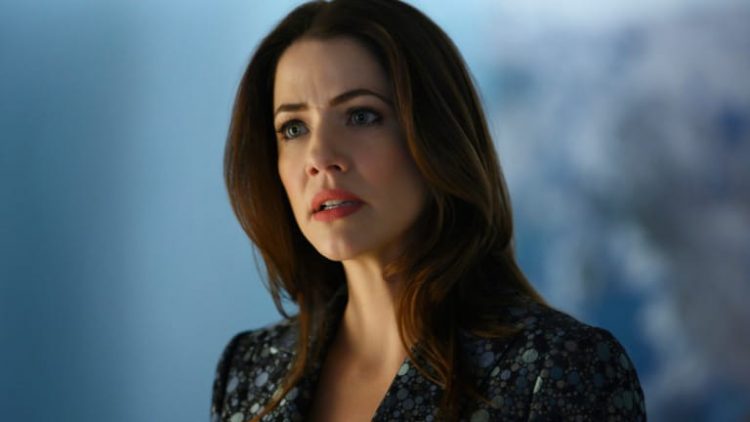 Julieta Susana Gonzalo, who goes by the name Julie Gonzalo professionally, has come a long way. From an uncertain teenager who initially thought modeling was her calling to the accomplished actress she is now, she couldn't be more proud of herself. She is so self-assured that she doesn't bother covering up a scar she got during her childhood with makeup. Let's explore more about Julie through these ten facts.
1. Why she loves the Hallmark Channel
It is evident that Julie has been featured in four Hallmark films, namely "Falling for Vermont," "Flip That Romance," "Pumpkin Pie Wars" and "The Sweetest Heart." While it is not unusual for an actor to star in films produced by one company, Julie has a special reason for her fondness of the Hallmark Channel. She believes that they empower women, and being a character that helps illustrate these empowering stories is rewarding for the actress.
2. She would love to get more Hispanic roles
Some Hispanics would scramble for any English characters since it provides them with better exposure in Hollywood. However, Julie would prefer to work more in the Spanish world. She is proud of her heritage, and has not had many Latino roles. Therefore, Julie would like her next characters to reflect her Hispanic culture. She is not alone in being proud of her roots; [Eva Longoria](https://tvovermind.com/eva-longoria-facts/) couldn't wait to give her fellow Hispanic women an opportunity to demonstrate their talents in her show "Devious Maids."
3. Her mother and grandmothers raised her
It is not uncommon to see many Latinx families living together in one big house. While many Americans cannot wait to reach adulthood and leave the house, Hispanics place a great emphasis on family. They believe in turning to family for help before taking their issues to third parties. Julie's childhood was therefore no different; she lived not just with her parents and brother, but also with her great-grandmother and grandmother. The memories of that large family are what she cherishes till now, having been born and raised in Buenos Aires where she spent her early years.
4. Her favorite food
Julie deeply appreciates her culture, especially the traditional food. Her mother's empanadas top her list of favorite dishes. She loves the simplicity of Latin American cuisine, which usually consists of meat and vegetables. Julie simply cannot get enough of facturas, even though they are unfortunately high in calories. Moreover, she adores alfajores so much that she even looked for them in Texas, but to no avail. Fortunately, her mother lives in Miami and brings them to her whenever she visits.
5. She does not have security issues
They say insecurity is a side effect of giving too much love and receiving too little in return. Nevertheless, someone said love should not be quantified and distributed based on how much one gets in return. Unfortunately, many women have made fools of themselves trying to keep tabs on their partners. Julie, however, is not insecure. In fact, when asked by Latina about her similarities to Pamela in "Dallas", Julie said her love life then was less tumultuous. Unlike Pamela, who was constantly worrying about her husband's fidelity, Julie said she never had to concern herself with the possibility of her husband cheating on her.
6. Her education
When Julie was nine, her family moved to Miami from Buenos Aires, and that meant making new friends and attending new schools. Julie confessed it was a difficult experience, especially with the language barrier since she had previously been speaking Spanish and had to learn English. She began her elementary education at Ruth K. Broad Bay Harbor Elementary School, followed by Highland Oaks Middle School, and then North Miami Junior High School.
7. When she began acting
Julie grew up loving to perform, but didn't take it seriously until high school. She admitted to People en Español that the acting bug bit her when she was in high school, and participated in several school plays. However, it wasn't until she was 19 that Julie considered it as a potential career path, and decided to give up modeling and pursue acting. She, therefore, moved from Milan, Italy to Los Angeles, and luckily, it has paid off ever since she made her debut at 20 with the short film "The Penny Game." Since then, she has starred in numerous productions including "Veronica Mars," "Eli Stone," and many more.
8. Her achievements
Most actors are multi-talented and usually don't stray far from the entertainment industry. Julie is one of the many actors who have successfully combined acting with directing and producing films. She has demonstrated her skill in filmmaking through two short films: "Pink Eye" and "Silent Night." With her fluency in Spanish, she starred in "Ladrón Que Roba a Ladrón," which became the highest-grossing Spanish-language film ever released in the United States. Her role in "Eli Stine" also earned her an ALMA Award.
9. The best person she has worked with
Julie Gonzales has had the privileged opportunity to work with some of the most talented actors, but only one stands out in her memory: Jamie Lee Curtis. She has worked with Jamie on two occasions; "Freaky Friday" and "Christmas with the Kranks," where she played Jamie's daughter. The two shared a trailer and Jamie was so generous to Julie, offering her some acting advice. The experience was unforgettable, and Julie felt that Jamie was the best person she had ever worked with, even among other immensely gifted people.
10. Her love life
Relationships can be messy, and that is perhaps why most people prefer to keep it out of the public eye. Julie is one celebrity who has successfully managed to keep her dating life away from the spotlight. It is hard to tell whether she is single or not, but she has her dogs to give her all her love to, as revealed on her Twitter account.