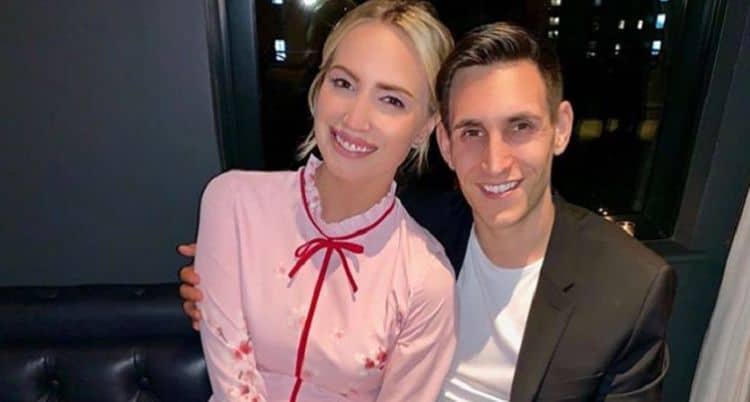 John Krause is an American actor who is best known for his roles in "The Hunted: Encore" in 2016, "His Wives and Daughters" in 2017 and for his appearance at the 73rd Annual Tony Awards presentation more recently in 2019. John has a long list of acting credits in his portfolio, he's one that is up and coming and since he's a seasoned Broadway stage actor. He's already off to a good start. Here are ten things that you likely didn't know about Broadway's John Krause.
1. He also appears in "The Hunted: Encore" soundtrack
We were doing a little digging into John's career history and we also discovered something that we didn't know about him. According to IMDb, he also appeared in the 2016 soundtrack. He was a performer for 1 episode called "Here Come the Vampires."
2. He is a team player
Ben Cameron hosted Tuesday evening concerts last year which featured John Krause and Michael Wartella at Times Square. The concerts were free to the public. John Krause is an alum of the "Wicked" musical. He appeared on Broadway in the musical original "Hadestown" which started in April and is still running. John is a performer in the Workers Chorus and an understudy for the part of Orpheus.
3. John appeared in "Cruel Intentions: The Musical."
Krause was also a part of the Prospect Theatre's rendition of "Cruel Intentions: The Musical." He appeared with the troupe from November s11th through the 19th of 2016 in Los Angeles, California. He also appeared with them in the same production back in 2015. He gets around a lot in his career and works in cities throughout the United States, entertaining audiences.
4. Krause has worked in theatre internationally
John Krause was also a part of the American Idiot International Tour, sponsored by Work Light Productions. The troupe made numerous appearances throughout the United States and the United Kingdom, appearing in South Carolina, Southampton, UK, Glasglow, Scotland, and a total of nearly 100 different venues during the tour which ran from August of 2012 through May of 2014.
5. He was recently married
John Krause tied the knot with his sweetheart on September 7th, 2010. His bride is actress Molly McCook of "Last Man Standing." Krause posted a link on his social media page to share his joy with fans and let them know about the event that has changed his life for the better. The two have their acting careers in common, in fact, they started out acting together on stage, and they hit it off and the rest, as they say, is history.
6. Krause has a great deal of passion for stage acting
Recently, John shared something that made quite an impression on his fans. As an actor, you live for the praise of your audience, and he was rewarded with a simple gesture that meant the world to him. At a curtain call, he made eye contact with a member of the audience, and she simply mouthed "Thank You." This filled him with appreciation and the realization that he is fortunate to be doing something that he loves and he's a part of something very special. That one simple gesture made his night.
7. He keeps fans updated on social media
If you want to find out what's going on in John's life, then all you have to do is check out his social media page. He regularly posts on his Twitter account so fans won't miss out on anything new. The interaction that he has with followers is positive and uplifting. If you're a fan of the theater, it's a great page to follow. John currently has 1,586 followers which shows that he's well-liked and his words matter. Fans look forward to his posts no matter how brief.
8. He has a great sense of humor
We discovered just how good John's sense of humor is when we were looking through his Twitter posts. He posted a picture of a small monkey to the left and compared his own photo to the right. The first thing that stood out was the eyes, on both photos. The setting, placement, shape, and color for both the monkey and Krause were remarkably similar. He points this out and leaves the caption "I just can't stop looking at this." He's not afraid to poke fun at himself, but we really couldn't see any resemblance to the monkey except for the color of the eyes, and maybe the shape.
9. John is dedicated to his craft
When we reviewed the long list of performances that Krause has been involved in it became apparent that he was willing to take just about any role that would get him on the stage and acting. He's served in the role of understudy for some major musical parts and been a part of the chorus on many occasions. His work has taken him all over the country and beyond and it's obvious that he's dedicated to his career as a stage actor.
10. He doesn't take much for granted
Another thing that we learned about John Krause is that he is aware of the little things in life and he values touching and brief moments in time. It takes a sensitive individual to take in the gratitude of just one fan and take it to heart, even above the roaring applause. He expressed his joy and feelings of love the day after his wedding on social media. He shares his feelings and we see in his posts to the world that he finds value in the little things. This says a lot about the man behind the actor. It tells us that there isn't much that he takes for granted.