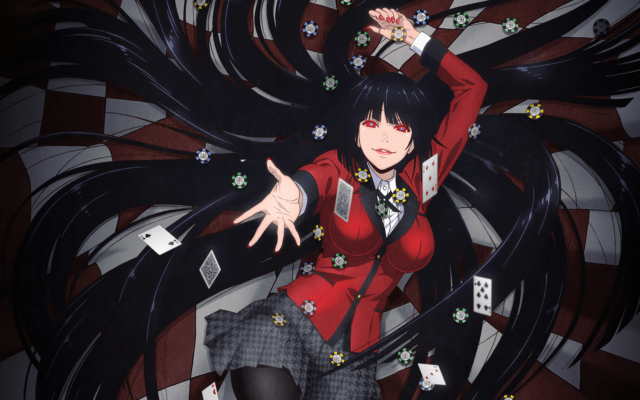 Anime is popular, as shown by the fact that anime series can be seen not just in Japan but also in countries situated all around the world. As a result, it should come as no surprise to learn that Netflix is interested in adding more and more anime series to what it can offer anime fans, which is a natural step in its plan to increase its overall content.
Here are some examples of the anime that will become available through Netflix in the not so distant future:
[easyazon_link identifier="B001C3O6Q8″ locale="US" tag="tvovermind00a-20″]Baki[/easyazon_link]
Baki refers to the main character in a number of manga series. In brief, he is a martial artist who has been using unorthodox training methods in order to become strong enough to fight his father. So far, the manga series have had two anime series with 24 episodes each, which were released in the United States as one by Funimation. Now, there is news that there will be another anime series, which will be streamed on Netflix once it is complete.
B: The Beginning
Once announced as Perfect Bones,B: The Beginning is supposed to take place in a futuristic city. There, the members of the police force will have to hunt down a serial killer named Killer B even as the residents are terrorized by a series of crimes. Summed up, the expected 12 episodes of B: The Beginning promises plenty of action as well as plenty of crime-themed drama.
Devilman: Crybaby
Go Nagai is one of the most influential figures in more than one genre of anime. One of his best-known creations is Devilman, which is centered around a teenager who uses the power of a demon that has possessed him to turn into the titular character so that he can fight other demons. There was an anime series in the 1970s, but in more recent times, there is news of a new anime series that will be focused on Devilman's earliest exploits.
Fate/Apocrypha
Like other installments in the Fate franchise,Fate/Apocrypha will be centered around the clash of both heroes and monsters summoned out of myth, legend, and folklore over the right to make a single wish on a near-omnipotent artifact. In this particular case, it stands out in that it will be featuring a clash between two factions rather than the Hobbesian free-for-all of its counterparts.
Godzilla: Monster Planet
The Godzilla franchise is huge and wide-ranging in nature. As a result, some of it has been rather strange but nonetheless intriguing, with Godzilla: Monster Planet being an excellent example. In brief, Godzilla forced humans to flee into space when he ravaged the planet. After 20,000 years out among the stars, humanity is now ready to make a return to their ancestral home planet.
[easyazon_link identifier="0316562890″ locale="US" tag="tvovermind00a-20″]Kakegurui[/easyazon_link]
Anime loves its high school settings, which can make for some weird and wonderful combinations. For example,Kakegurui will be set in a school where the privileged students bet enormous sums of money as well as other concessions on a wide variety of games played against one another. However, that routine is disrupted when a new student starts taking on a wide range of challengers with her exceptional skill for the sheer thrill of it all.
Tell us what's wrong with this post? How could we improve it? :)
Let us improve this post!