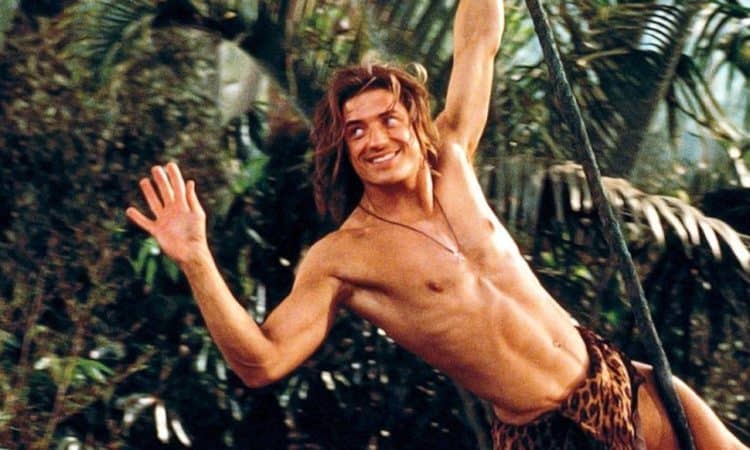 There are many things that people obsess about when it comes to celebrities, and believe it or not Brendan Fraser's hair and its long 'journey' from long to short to almost none at all is not the strangest. If you recall the star of such films as Encino Man, George of the Jungle, and The Mummy has had a pretty impressive mop on top for most of his movies. However when he more or less got dumped by Hollywood after a run of film flops it became evident that something was different about him. It wasn't just the increase to his weight or the tired, haggard look he always seem to have, though those were very noticeable as well. Instead it was the fact that he seemed to have less and less hair on his head every time he was seen in public.
Now with anyone else this would be considered to be just another part of aging and/or genetics, but with celebrities it tends to be a big deal since people put them on pedestals so often and want them to remain exactly the same for as long as is humanly possible and as long as treatments and pharmaceutical means can keep them that way. Considering his status as a sex symbol in the late 90's to early 2000's most people wouldn't have wanted to see him with anything less than the shortened locks he sported for a few films, but the pictures that surfaced of him going bald were absolutely horrific to some. The idea that a Hollywood star who had the kind of sex appeal he did aging in such a way was simply too much to be believed, so it was even harder to believe when later on he would start sporting a full head of hair again.
There were many speculations on how this could have happened and what he could have possibly done to regrow his hair, with everything from treatments to therapy being flung around as rumors and gossip. In terms of his hair there's been no shortage of the type of theories that could explain just how he went from balding to having the customary flowing locks that he's been known for throughout his career. Forget about the fact that he hasn't been in many, if any, blockbuster movies for years, his hair took the bulk of any conversation and was the only buzz he really got when it came to people talking about him. In some ways that's rather sad since when a Hollywood star loses their appeal you tend to think that they're washed up and won't be seen again until a run at an old nostalgic favorite comes along or they somehow gain the good graces of the generation that made them famous. But in Fraser's case the only reason why he's still being talked about at all seems to be his hair and nothing else.
That's kind of a sad testament to what could have been an awesome career at one time.