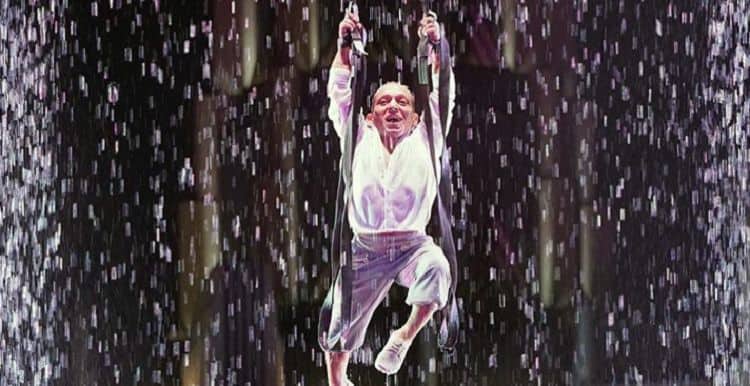 Every contestant who steps on the stage of America's Got Talent hopes to go home the winner. However, sometimes the exposure of just being on the show can be all a person's career needs to take off. That is something Alan Silva is experiencing after coming in 5th place during season 15. The talented aerialist shocked the world by performing gravity defying stunts all while hanging in the air. Although Alan makes it look easy, he has dedicated lots of time and energy into perfecting his craft and putting on an incredible show. Alan hasn't yet shared what he plans to do now that the show is over, but I have a feeling we haven't seen the last of him. Keep reading for 10 things you didn't know about Alan Silva from America's Got Talent.
1. He Comes From A Long Line Of Performers
When most people think of a family business they think of something like real estate or banking, but in Alan Silva's case, the family business is performing. Alan was born in Brazil and is a 6th generation performer. He grew up watching his father and grandfather perform and it didn't take long for him to realize it was his calling as well.
2. He Experienced Lots Of Bullying Growing Up
Alan is only 3'10" which has resulted in him having to deal with lots of bullying and unwanted comments throughout his entire life. Despite all of the critics and doubters he's had to deal with over the years, Alan has never let anyone discourage him from going after his dreams.
3. His Brother Was Also An AGT Contestant
Remember when I said that performing runs in Alan's family? Apparently, competing on America's Got Talent does, too. Alan's older brother, Alfredo, was a contestant on the show during season 11. Alfredo is 1/2 of the Deadly Games, a duo that performs all sorts of death defying stunts.
4. He's A TikTok Star
Alan may not fit the stereotypical criteria to be a TikToker, but he's become a star on the platform none the less. At the moment, he has nearly 240,000 followers on TikTok and his videos have gotten more than 1.9 million total likes. Not only does his content consist of things related to his performances, but he also uploads comedic videos.
5. He's A Husband And Father
In addition to being dedicated to his craft, Alan is also a very dedicated family man. He and his wife have two children together and his family is his pride and joy. His performance on AGT marked the first time his kids have ever gotten the chance to watch him perform life.
6. He Once Broke Two Hips After Falling During Practice
Swinging from ropes hundreds of feet in the air comes with some risks and unfortunately things don't always go as planned. In 2002, Alan got the opportunity to join the world renowned Cirque du Soleil, however, he fell during a practice session and broke both of his hips. Luckily he made a full recovery and was eventually able to perform in Zumanity which is produced by Cirque du Soleil.
7. He Grew Up Admiring Superheroes
Most people would agree that they've wished they could fly at least once during their life; Alan is no exception. He was a big fan of superheroes when he was a kid. Even now, he hopes that one day he gets the chance to play the role of a superhero in a TV show or movie.
8. He Wants To Inspire Others
As someone who has had to overcome lots of obstacles in his life, Alan understands that sometimes it can be easy to get discouraged. He hopes that his story can serve as inspiration for other people who may feel like they aren't good enough. He says, " if you are a person who has felt this way about your own image or body type or whatever you're going through, I just want to say you should continue to be the best version of yourself, hold your head up high and keep going…"
9. He's Bilingual
Learning multiple languages isn't an easy thing to do, but for Alan being bilingual is simply just a part of who he is. As a proud native of Brazil, Alan is fluent in the country's national language, Portuguese. He is also fluent in English. He often shares constant on Instagram in which he is speaking Portuguese to his followers in Brazil.
10. He Made His Circus Debut When He Was 6-Years-Old
To say that Alan is a veteran in the circus world would be an understatement. He has been performing for almost his entire life. He made his circus debut when he was just 6-years-old. For several years, he trained and learned several different things before settling on becoming an aerialist.