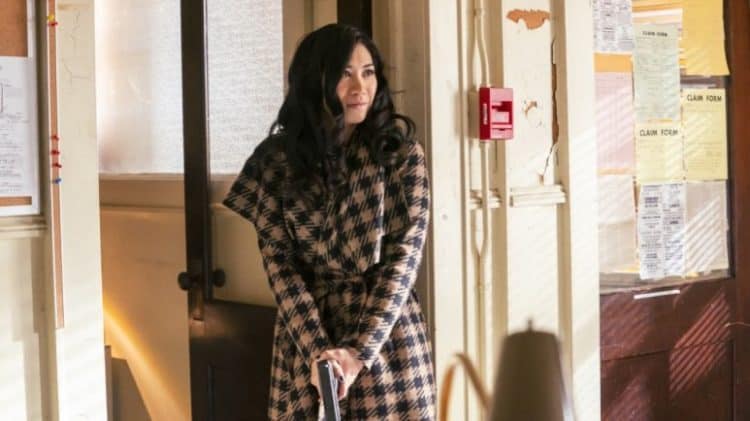 This may be hard for some of Liza Lapira's fans to believe, but it's been more than two decades since she made her first on-screen appearance. Although her career began with her taking several relatively small roles, it didn't take long for her to start getting more screen time. Liza got her first big break in 2004 when she was cast in a TV series called Huff. From then, she continued to land substantial roles and it was clear that Liza was here to stay. In more recent years, she is more well-known for her roles in shows like Dollhouse and NCIS. Her latest role in the series The Equalizer has also been getting her lots of attention. Here are 10 things you didn't know about Liza Lapira.
1. She Is From Queens
Queens has a long history of being home to lots of talented people, and Liza is yet another one whose name belongs on the list. She was born and raised in the borough and will always have love for New York City. These days, however, she calls the Los Angeles area home.
2. She Is A Producer
Being in front of the camera is what Liza is best known for, but don't let that fool you into thinking she isn't just as comfortable behind it. She made her debut as a producer in 2006 with a short film called Dr. Miracles. Her second (and most recent) project as a producer, The Happiest Person in America, was released in 2012.
3. She Is Passionate About Human Rights
Over the years, there have been countless celebrities who have used their platform to help make a positive impact on the world, and Liza Lapira is one of them. She is very serious about human rights and has spoken out about causes such as racism and economic justice.
4. She Is A Dog Person
Anybody who has ever had a pet knows that there's something indescribable about the bond between humans and animals. Even though they can't communicate in the traditional sense, there's an unspoken understanding that all pet owners can relate to. Liza is a very proud dog person and she has a little fur baby of her own.
5. She Has Theater Experience
The big and small screens have been very good to Liza, but she's also had a lot of success on the stage. While she was living in New York, she became active in the theater community. She was cast in productions such as The School for Wives and The Odyssey. She also did some theater work in San Diego.
6. She Has Done Some Voice Acting
Liza has been fortunate to get lots of cool opportunities throughout her career, and one of them brought her into the world of voice acting. She had a small voice role in the 2010 movie Marmaduke. That is her only acting credit at the moment and it's unclear if she plans to do more in the future.
7. She Got Her Start With Singing
The industry may have labeled Liza as an actress, but in reality, she's an all-around performer. She told CBS, "I actually started out with singing. Then I did a high school play that was a musical. Then after that, I just wanted to act. I went to school and started doing theatre and then I moved to Los Angeles in 2004."
8. She Likes To Read
Liza is thankful to have been able to work consistently over the years which means she doesn't have a lot of free time. When she does get a few moments to spare, however, she likes to kick back and read a good book. She likes a variety of books and sometimes shares what she's reading on social media.
9. She Enjoys Connecting With Fans
Liza has built a large and loyal fan base over the course of her career, and she appreciates all of the people who have shown her support over the years. She looks forward to getting the chance to interact with her fans and has been known to show them love on social media. On occasion, she has even reported fan art.
10. She Likes To Stay Active
Even though she isn't the type of person who likes to spend hours in the gym every day, Liza does like to stay active. She enjoys doing things like rock climbing and running. In addition to being a great way for her to keep herself in shape, working out also gives her a way to release the stress and tension that comes with working in a hectic industry.
Tell us what's wrong with this post? How could we improve it? :)
Let us improve this post!