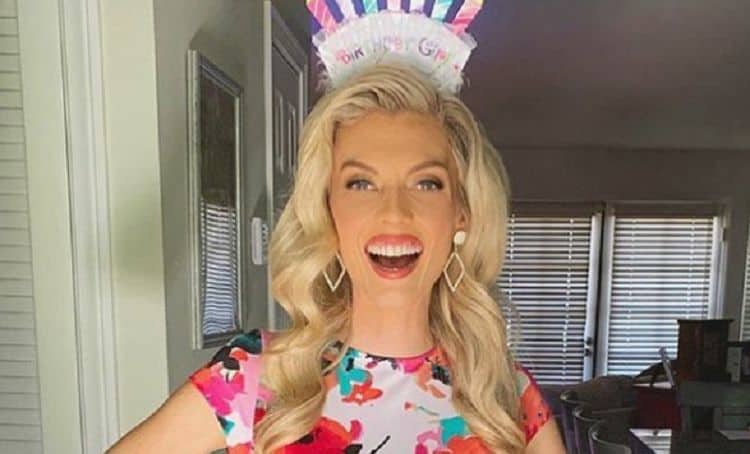 These days, there are so many political commentators on the air it can be tough to keep up with all the names and faces. Liz Wheeler is one of the commentators who has blended in with the crowd for much of her career, but now she's ready to stand out. It was recently announced that Wheeler was parting ways with the One America News Network where she had worked since 2015. Her prime time talk show, Tipping Point with Liz Wheeler, was popular among the conservative crowd and Liz was building a name for herself. Although her departure came as a shock to many, Liz is ready to take on her next challenge. Keep reading for 10 things you didn't know about Liz Wheeler.
1. She Can Ride A Unicycle
Lots of people have hidden talents, but they usually aren't as surprising as Liz Wheeler's. During an interview with Live Signing, she revealed that she knows how to ride a unicycle. When she was a kid, she and two of her sisters used to ride together and even named themselves "The Three One Wheelers".
2. She Started A YouTube Channel
Since leaving Tipping Point with Liz Wheeler, Liz has continued her political commentary on her very own YouTube channel. She created the channel on September 9, 2020 and in less than a month she's already gotten 170,000 subscribers. Her channel also already has more than 2.9 million views. She actually broke the news of her departure from One America News on her YouTube channel.
3. She Is A Penn State Alum
Liz was born and raised in Ohio but decided to leave the state for college. She attended Pennsylvania State University where she earned a bachelor's degree in political science. While there she also minored in homeland security. I think it's safe to say that she has been making good use of her education.
4. She Already Knows Who She Would Want To Play Her in A Movie
At the moment, there isn't any talk of making a movie about Liz Wheeler's life, but that could eventually change. If that time comes, she already knows exactly who she would want to play her on screen. While talking to Live Signing, she said that Jennifer Aniston would be her actress of choice. However, it's important to note that Jennifer is 20 years older than Liz.
5. Her Faith Is Very Important To Her
Liz is a very religious person and she isn't afraid to let that be known. Her faith in God plays a large part in her political views. As a devout member of the Catholic church, Liz is a firm believer in the conservative views that are part of the foundation for the Catholic faith.
6. She Wrote A Book
Politics is truly Liz' passion and she loves to share her knowledge and perspective with the world. In addition to the work she's done on her show, she is also the author of the book Tipping Points: How to Topple the Left's House of Cards which was released in 2019. She hasn't yet revealed if she has plans to release another book.
7. She Is Married
Liz doesn't like to reveal much information about her personal life, and it's easy to understand why. When you live your life in the public eye it can come with a lot of criticism, and no one wants to drag their loved ones into that. However, we do know that Liz is married although she hasn't shared any information about her husband. She also doesn't post pictures of him on Instagram.
8. She Was Homeschooled
Liz' conservative values aren't something she just discovered on her own. She was also raised in a conservative family. In fact, she was home schooled. In an Ask Me Anything (AMA) on her Instagram account, she shared that she was also a competitive swimmer during high school.
9. She Likes To Stay Active
Her days as a competitive athlete may be over, but Liz still likes to stay as active as possible. Whether it be going to the gym or going for an outdoor workout session. Not only is exercise a great way for Liz to keep her body in good shape, but it's also a great way to release stress and tension.
10. She Loves To Read
Learning new things is something Liz has always loved. Reading books is one of her favorite ways to discover new information and she likes to read a wide variety of books. She told Live Signing that her favorite fiction book is Song of the Voyageur by Beverly Butler.
Tell us what's wrong with this post? How could we improve it? :)
Let us improve this post!