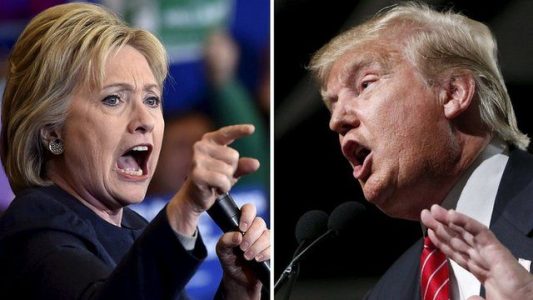 The debates are over, and now it's time for the next President of the United States to be decided. As you might imagine, this is one of the biggest nights in news. People that don't particularly care for news, gather around their television and cheer for their candidate of choice.
If you're watching online, whether you have cable or not, there are plenty of ways to stream. The days where you were limited to cable on your television are over. Now you can watch cable from apps at home or from any location you want. From the subway to your favorite café, as long as you've got an internet connection, you'll be able to stream the Election Night coverage you want. Here's how.
Sling TV: This option will primarily suit cord cutters. For a minimum of $20 a month you'll have access to CNN. Bump the price to $25 and you can have MSNBC, also. Sling TV offers a wide range of cable channels and you can add others on, so if the package doesn't have something you can expand your coverage by adding it on. The nice thing is that you can watch Sling TV from anywhere, and with the free trial that's available, you can watch Election Night on CNN for free.
PlayStation Vue: The main difference between Sling TV and PlayStation Vue is that you receive more channels with Vue and you pay a higher price. On the plus side, depending on your location you receive local channels. You also have CNN, MSNBC, and FOX News in the basic package. On the downside, you have to watch Vue at home, as it's not friendly to mobile users at all. There is a free trial though, just in case you're watching from home and want to watch a channel you can't find elsewhere.
CBS All Access: CBS fans will enjoy this option, especially if they've cut the cord. In terms of live stream viewing, 80% of the country (and counting) have access to CBS live. This means that if you're considering signing up to watch Election Night coverage you can bet that you're covered. You can always check before you sign up for the free trial.
Cable Apps: If you're a cable subscriber and want to watch on-the-go, there are a number of cable apps that you can use to watch live TV. First off, there is a great chance that your cable company gives you online access to watch live programming. Both ATT Uverse and Time Warner Cable offer websites and apps for online viewing of key programming. So, if you're interested in watching Election Night coverage, and you already have a cable provider, this would be a good place to start.
Likewise, if you're looking for more channel specific offerings, there are plenty of those, as well. In fact, CNN, MSNBC, and FOX News all allow you to sign in with a cable login to watch their programming online at your convenience. As long as you sign in you'll be able to receive up to the minute coverage that mirrors what you'd be watching on TV.
Facebook and Twitter: Despite the fact that many people want less news in their social feeds, Facebook and Twitter continue to be successful providing election-related live streams. So look for both to have live election night coverage this Tuesday. The best part? It's free!
As you can see, there are plenty of ways to watch online. These are just some of the most popular options. If you're planning on watching the Election Night coverage online there is a good chance you can also find some coverage on Facebook Live or possibly even Twitter, which will certainly be buzzing whether or not the live feed is going! In any case, enjoy your coverage and may the best candidate win!