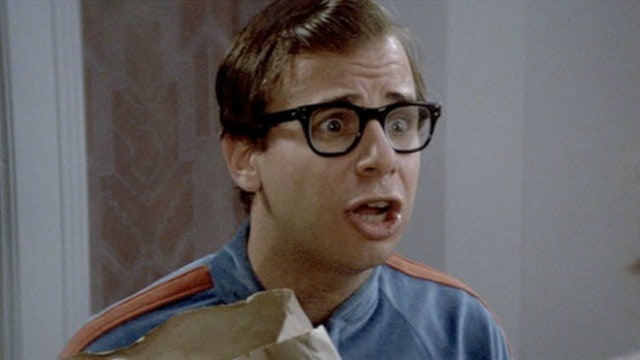 I'd kind of like to meet the person or people that are responsible for these tunes being played on these various tools and ask them just how they do it. I get the feeling that it would go way over my head but it would still be interesting to know. The programming for this must take a while, unless of course you know what you're doing. Then I wonder if breaking down each song to its bare components is that time-consuming or if its relatively easy. Either way it's pretty impressive and seems like it would be complicated for anyone that didn't know how to work with these systems in the first place. I know where the ON switch is on my computer and where to plug in the different connections. Aside from that I usually have to contact tech support if I have any problems that can't be explained in a tutorial.
I'm also wondering if this works as well with other songs or if there are tunes that just lend themselves a little more to this type of thing. I know I've covered the Eurythmics 'Sweet Dreams Are Made of These' in a similar article, but it really seems like this style of music is kind of limited to certain songs that don't have as much movement to them and have a fairly standard beat that is followed most of the way through. It makes me think that perhaps a different song with a lot of different pitches and movements could be a little too difficult for this particular method to really be as effective. I could be wrong though, it could all depend on the programming and how the programmers went about plugging the song into the machines.
The mere fact that someone came up with this idea is pretty cool since it indicates a high level of innovation and imagination that found a worthy outlet. How someone got the idea to use all this equipment to produce the necessary tones is amazing really. It indicates that someone listened to the music first and then the machines, or vice versa, and thought it was something that could be compatible. That's a big wow factor right there.
It's not really practical to be certain but it is something that can at least be given the credit it's due. Somebody had a good idea and ran with it and there's nothing to take away from anyone since it was a rather interesting piece of something to listen to. Plus, the tune used was a longtime favorite of a lot of fans and could easily be appreciated in many ways since it is after all a cult classic and a very recognizable song.
The Ghostbusters is a movie that has definitely withstood the test of time even though the sequel and the 2016 version have been greatly maligned, rightfully so in some cases really. As a fan I've managed to love them all but I can still admit that there were few things in the sequel and the newest version that could have been altered to make them that much better.
https://www.youtube.com/watch?v=0XhxUT9vWCg