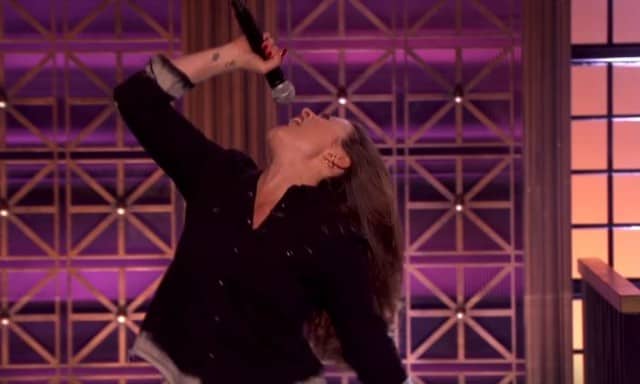 Last year, Agent Carter's Hayley Atwell and Agents of SHIELD's Clark Gregg had their own personal lip sync battle (which also involved their costars James D'Arcy and Chloe Bennet). However, Atwell and Gregg took things to the next level and appeared on Spike's Lip Sync Battle, and we have a new sneak peek from their episode, which airs this Thursday.
In the short clip below, Atwell performs The Offspring's "Pretty Fly (For a White Guy)," and the energy that she brings to the performance is simply electric. Plus, she throws some hilarious shade Gregg's way by pointing at him during the lyrics "Our subject isn't cool, but he thinks it anyway."
Check out the sneak peek of Atwell's performance below:
Also, if you haven't see it yet, Lip Sync Battle also released a snippet of Clark Gregg's recreation of "Toxic" by Britney Spears, and I call it a recreation because that's exactly what it is, down to the costumes and the dancing, which are straight out of the pop star's music video. Will Atwell be able to top Gregg's theatrics? We'll have to wait and see.
Lip Sync Battle is hosted by LL Cool J and Chrissy Tiegen and airs Thursdays at 10 p.m. on Spike.
[Photo via YouTube]