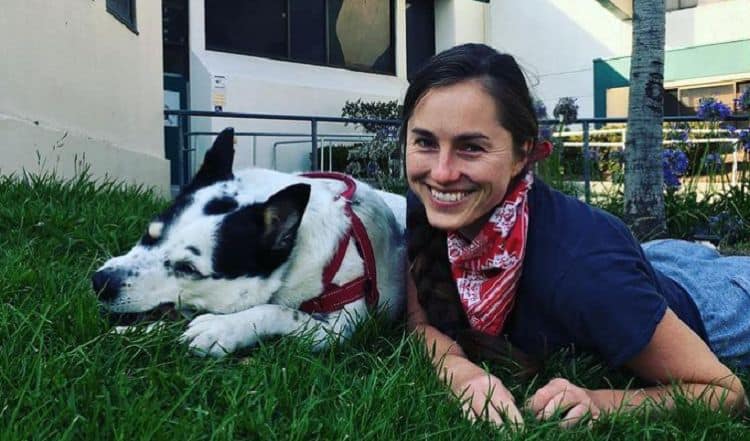 If the name Lily Harris sounds familiar to you, it's because she's a star. It might also be because her father is a star, too. Her father is the exceptionally talented Ed Harris. Naturally, she followed her father into the business of acting, and now she's in shows like "Chicago Med," and fans are excited to see her take this on. She's talented, she's got a great work ethic, and she's someone the world wants to see more of. It's time to get to know her better.
1. She is a College Graduate
Lily Harris is a college graduate. She's a Reed College alum. She graduated with a degree in English, and she went on to continue her education working on her MFA. She did not feel ready to stop learning and educating herself, and it's been something that's allowed her to grow as an actress.
2. She Had Different Career Ideas
After her initial college graduation, Harris was unsure what she wanted to do with her life career-wise. She had options, and she weighed each one carefully. She thought she might teach or act, and she's a talented equestrian as well. She ultimately chose to go into acting, and that is what caused her to make the decision to enroll in her MFA program. Perhaps having a famous actor as a dad led her a bit in that direction.
3. She Wasn't Always Comfortable
Something she was aware of prior to acting is that she didn't always feel comfortable sharing her true self with everyone. Learning to do that has been a very active part of her love of acting. Being able to share the parts she feels are not as public about her personality through her acting has been such a relief and a benefit to her.
4. She Gives Herself Permission
Everyone learns life lessons throughout their lives. One she's learned over the years and since becoming a famed actress is that there is only one person who is in charge of her life and the things going on at home. She is. She is in charge of herself. She is in charge of her everyday life, and she is the one person who is giving herself permission to do what she wants to do in her life.
5. She is Taken
She is not a woman who is on the market. She has a partner, they have a dog, and they live together. It's not just a dating situation for them – it's serious enough that they live together. They keep things relatively private in their relationship, and we respect the privacy they crave.
6. She is an Avid Reader
Free time might not always be easy to find, but she makes time to be free when she has a chance. She is always someone who wants to find the time to read. Her favorite books fall into the magical realism and fantasy genres. Reading is such a wonderful thing to do – it transports you into a different space, relaxes you, and fills you with joy.
7. She is an Equestrian
She has spent much of her life riding horses, and she loves it. It's something she still enjoys doing, despite the fact she has less time now to do things like that than she did as a child. Riding is something she will always find important because it's been such an integral part of her life for so many years. She currently hasn't a horse of her own, but she will have one again someday in the future.
8. She Has Good Inspiration
It's easy to find those who inspire you, but she's got a great type of person who inspires her rather than one person or something of that nature. She likes people who are themselves completely – and if they aren't out trying to prove that they are, she's super into that. It's a great thing to be you, to worry not what others think, and to be completely unapologetic about it all.
9. She's a Collaborator
While she does enjoy working on her own to create new things, she's into collaborating with others. There is always something to learn when you work with others. There is always something to do. There is always something that might help, and something that might make their lives easier, and something that might be special that she wouldn't think of on her own. She knows that you can learn from everyone around you, so she does.
10. She's Not Taking Herself Too Seriously
Lily Harris does not take herself too seriously. She likes to find the humor in her life, the fun in life, and the lightheartedness of life. She is not into taking herself too seriously because she feels it won't work in her line of work. It's probably true, too.
Tell us what's wrong with this post? How could we improve it? :)
Let us improve this post!