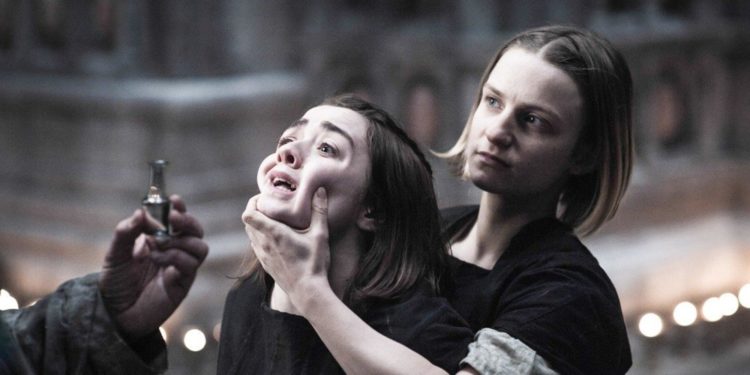 A lot of us are wanting Game of Thrones to come back and are looking for something to fill that void while we wait. There are plenty of movies out there that can fill this void thankfully, though it will be a temporary balm until the final season actually gets here. The movies listed below however will bring at least some comfort since you can sit and watch them while trying to sort out the similarities from the differences and enjoying the films at the same time. After all Game of Thrones had to get inspiration somewhere, so why not from the various films that have roughly the same themes or ideas in them? Waiting for the final season is going to be hard until it finally gets here, but at the very least there are movies that can be used to assuage the feeling that we're missing something.
Here are a few of them that might work for you.
5. Kingdom of Heaven
Filmed around the time of the Crusades, this film was highly criticized for its accuracy and was picked apart by critics. If you watch it just for the entertainment value however it's a decent film that takes a while to get going but is still something that does what a lot of other films like it don't do, it provides a decent back story to the characters and to the setting. Some might think it takes too much time in doing this but to be honest without the back story and the explanation of what's going on you might get lost at any point during the movie. At least with some explanation you have a firm grasp on what's happening.
4. Excalibur
This is just a classic and couldn't be left out since it blends knights, magic, wizards, and all the elements of the Arthurian tale that people have come to love. The old school version of this had much simpler effects and doesn't wow as much now, but to be quite honest it's still an engaging movie that can entertain those that are seeking something to keep their interest in something that has to do with the time period. Later versions of the legends of King Arthur and his court have attempted to recreate the magic that made this so popular but a lot of them have missed the mark by focusing too much on the effects and not enough on the story.
3. Centurion
There is something inherently attractive about the soldiers of Rome that have sparked a great many stories and have also managed to capture the attention of so many. There's no doubt that back in the day Roman Centurions were by and large some of the fiercest and most well-trained warriors in the world. But those tribes that wandered the land were known to be quite deadly as well and didn't always take kindly to the Romans thinking that they could come and go as they pleased. While history no doubt paints a much different picture than this movie there is still the allure of the wilder side of humanity taking up arms against those that stand for order.
2. The Count of Monte Cristo
Revenge is a big thing in Game of Thrones and it's the one driving plot device in this film that makes it possible. After all the Count, before he was a rich man, was betrayed by his best friend, imprisoned most unfairly, and had no future until he found a way to escape and seek out those that had torn his life away from him. The idea of gaining revenge in a way that not only strips your enemies of their wealth and their power but also their dignity is something that only the most vindictive mind would think of. Perhaps this movie is more like Game of Thrones, a modern version, than many people would admit.
1. Troy
If you focus only on the glaring inaccuracies of this movie and what's been said by critics then there's a good chance that you won't enjoy it and will be looking for everything that people have said was wrong with it. But, if you simply take it as a story and don't bother researching it then there's a good chance that you'll find a lot of enjoyment in the film and be able to sit through it from start to finish with ease. It's a movie that does take a little time to get into but once the action sequences start and the story really begins you should find that it's a movie that is highly entertaining and does run you through a few different emotions during its course.
I know, I know, Game of Thrones is still highly desired even after mention of some great movies, but until that glorious moment that GoT lights up our screens again it's advisable to spend the time at least entertaining yourself and broadening your cinematic horizons.