In the sinister world of crime, few tales are as twisted as that of Liam McAtasney. This compelling story unravels the mind of a young man whose future was marred by the act of murder. From a recorded confession to his actual sentencing, it's clear there are many layers of McAtasney's twisted story.
Needless to say, McAtasney committed shocking crimes in his day. Nevertheless, it would be interesting to delve into this chilling tale. Without further ado, here is all there is to know about his calculated murder of Sarah Stern and the overall case.
Setting The Scene: The Liam McAtasney Story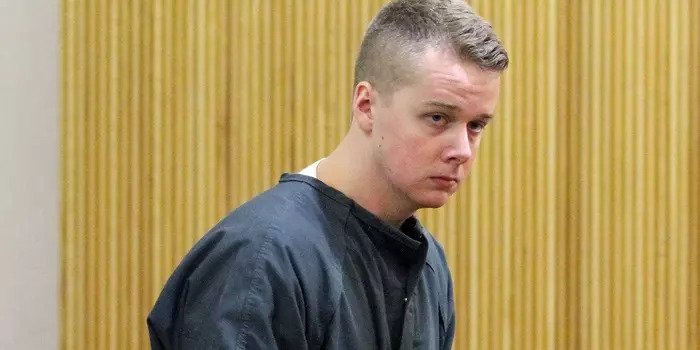 This story was definitely one for the headlines seeing as he murdered his close friend. Liam McAtasny himself was born and raised in Neptune by his parents Quinn and Megan McAtasney. Besides him, his parents had his twin brother Seamus and his sister. As mentioned earlier, his case is pretty peculiar since he'd known his murder victim since they were six years old. The pair met in Sunday school and soon became part of a friend group they tagged "The Squad." It's facts like this that made it increasingly difficult for McAtasney's mother to believe that her son could possibly harm the victim, Sarah Stern.
Who Was Sarah Stern?
Sarah Stern, a vibrant 19-year-old, was known for her infectious smile and kind-hearted nature. She grew up in the close-knit town of Neptune City, surrounded by friends and family who adored her. Stern had dreams of pursuing a career in the arts, with a passion for painting and photography. Her future was bright, but little did she know that her life would be tragically cut short.
It was a cold winter evening when Sarah Stern vanished without a trace. Her car abandoned on a bridge overlooking the sea, raised immediate concern among her loved ones. The community rallied together, launching a massive search effort to find her. Days turned into weeks, and hope began to fade as the investigation took a sinister turn.
Initial Investigation And Suspicion Surrounding Liam McAtasney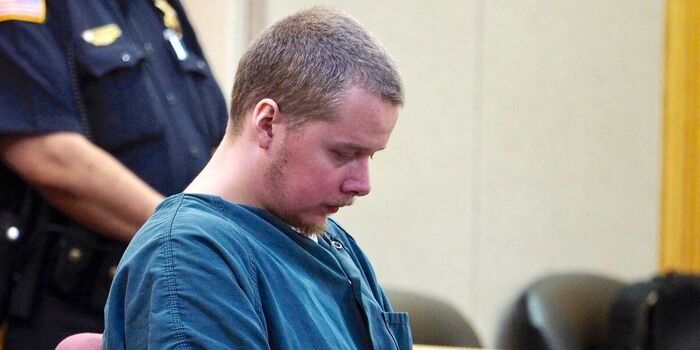 As the investigation into Sarah Stern's disappearance continued, some interesting evidence came to light — a secretly recorded confession. About a week before Stern disappeared McAtasney hung out with a friend, Anthony Curry who happened to be a director. Their shared passion for movies brought them together and was ultimately McAtasney's downfall. According to Curry, "I'm a filmmaker. He used to tell me ideas all the time about films I should make and all that stuff. And he told me about this idea he had to kill this girl… that he was going to strangle her and throw her over the bridge with his friend."
Alongside his confession was a secret recording that Curry didn't take seriously until he heard the news of the missing girl. He actually believed that they were mulling over ideas for a new movie. Making him seem even more guilty was the fact that McAtasney began urgently messaging him on Snapchat about being questioned by police. Sometime in January 2017, Curry went to the police and agreed to be part of a sting operation that ended with McAtasney confessing to murder.
Why Did Liam McAtasney Kill Sarah Stern?
At the end of the day, it all boiled down to a good old case of covetousness. During the trial, it was revealed that McAtasney and his accomplice Preston Taylor planned to rob and kill Sarah Stern months in advance. Sometime in September 2016, they discovered that Stern had come into some money after her mother passed away. Apparently, she kept most of it in a safety deposit box and they planned to liberate her of it, as well as her life.
To this end, McAtasney strangled her on the night of her disappearance. Soon after, he called his accomplice Taylor, and they both drove her car to Shark River and threw her body in the water to make it look like she committed suicide. Fortunately for Stern's family, Taylor didn't hold back and cooperated with the police in the investigation. He revealed and even demonstrated how the crime was committed from sharing how they dragged Stern's body to the car to how they threw her into the water. Though her body wasn't found, they did find the buried safety deposit box containing $9,350 in cash. On June 28, 2019, McAstney was sentenced to life in prison without parole meanwhile Taylor was sentenced to 18 years behind bars.
Tell us what's wrong with this post? How could we improve it? :)
Let us improve this post!