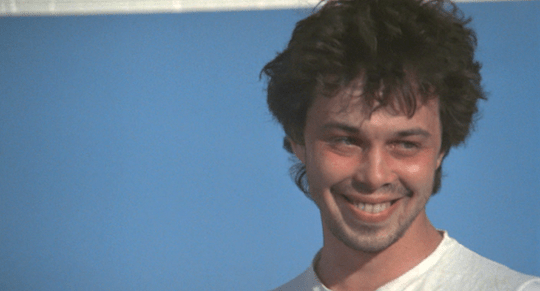 If you don't know who Curtis Armstrong is that's OK. If you don't know who Booger from Revenge of the Nerds is then please stop reading this and move on to another website. I don't have the time nor the patience to explain to you how Booger is one of the best 80s movie characters of all-time. But let's not forget some other characters that Curtis Armstrong played in the 80s. Before Revenge of the Nerds even existed, Armstrong played Tom Cruise's best buddy Miles in Risky Business. And then right after Revenge of the Nerds, what did he do? Play none other than Charles Demar in Better off Dead. Armstrong played Booger three more times but really the only other good one was in the sequel. The other two Revenge of the Nerds movies felt like made for TV movies.
As far as his other 80s appearances, he had a bit part in How I got Into College and he was OK as Ack Ack in One Crazy Summer. But the trifecta of 1983, 84, and 85 of Risky Business, Revenge of the Nerds, and Better off Dead will go down in history as the stuff of legends for Curtis Armstrong. We salute you 80s Curtis Armstrong. You're now 63 years old but Booger will live on forever.
Here are some Armstrong clips from each movie.
Risky Business
Revenge of the Nerds
Better off Dead