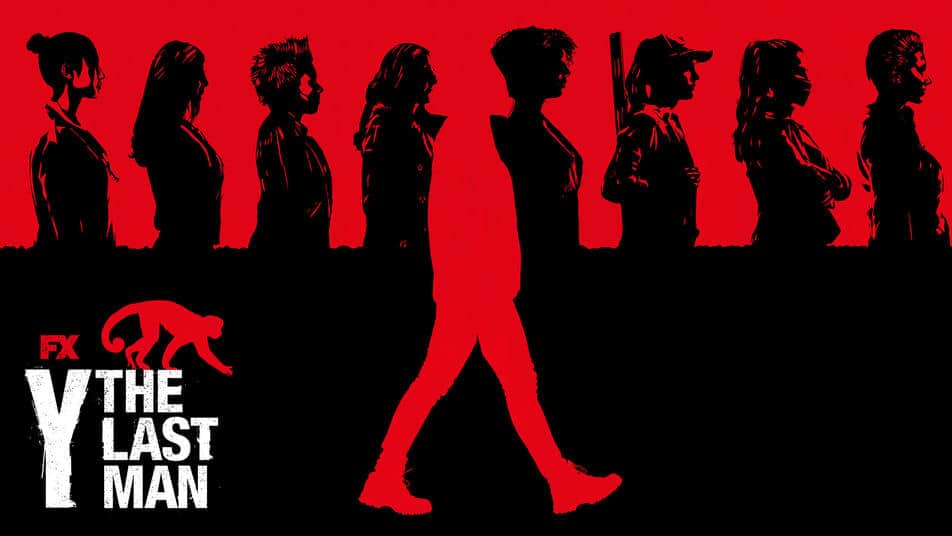 Wow, where do we start with this one? For starters, there's no way of knowing exactly what happened to bring down nearly every man in the world in such a serious manner since it wasn't really revealed during the first and only season of the show. That's right, this show has been canceled on FX as of now, and is currently looking for a new home. It sounds as though viewership had very little to do with the cancelation, and there's been no huge outcry about the subject matter, so it's simply business as usual. But for those that have been watching it's been easy to see how someone might get offended in this day and age since as the title makes clear, the men left in the world have become rather scarce, ad keeping the one man that anyone knows about secure and away from those that might seek to harm or use him has become a big plot point. The first season, which is hopefully not the last, has plenty of talking points that people have likely noticed, since the whole issue with gender identity has been a thing for a while now, and is still considered a sensitive subject to many.
The way this show starts off isn't entirely too slow, but it's what many might call a moderate to slow pace sine it introduces a few key characters and shows the trajectory their lives are taking as Yorick, who becomes the titular character eventually, is the kind of guy that has no set direction in his life, and yet attempts to feel his way through one situation after another. His sister, Hero, isn't much of a bigger prize since she's sleeping with a married man, who she later ends up killing in a fit of passion when she finds out that he lied to her about leaving his family. Their mother, Senator Jennifer Brown, played by Diane Lane, is seen as a woman struggling to do her best, but also a fairly cold individual that doesn't know how to deal with her failed marriage. Perhaps cold is too strong of a word, but she is definitely not the warmest woman around, though she does try.
When the event happens, and the male portion of humanity dies off suddenly and without any explanation, one might expect a few storytellers to indicate that there would be mass hysteria, but that eventually cooler, calmer heads would prevail, and that the women would find that without men it's far easier to find a rational and easier way to live. Not a chance. What happens instead is that the ladies go into a panic, especially those that love their husbands, brothers, sons, and so on and so forth dearly as they have to watch them die or learn that they perished without any set reason for such a tragedy. Imagine being a mother of all boys and suddenly learning that they're simply dead for an unknown reason that can't be divined. Chaos rules in this show as those in charge of the country do the best they can to rally around one another in order to figure out what happened. The fact that there is still suspicion, mistrust, and outright anger and hatred isn't at all surprising, since like it or not, the same would happen if women had died and only men had lived. In fact, that might be just a little worse, for reasons that many can likely recognize.
The breakdown of society is unbearably tragic as the women that take charge range from those who are simply trying to keep order in society to those that are trying to create a new society, such as the Amazons, who by the end of the first season are firmly set against men, including their memory. If anyone is surprised at how this season has gone they might need to be reminded why it's important to have men and women working together in a society, since there are very different mindsets among men and women, and both are needed to create a reasonably balanced society no matter how many people might want to disagree. For the first season, there was quite a bit revealed, though more than enough was kept in check in order to keep people interested.
Now, however, the need to find another home for this show is going to be important to ensure that the entire story gets out, though at this moment it's not certain where the show will end up. The first season is currently available to watch on Hulu, though for how much longer isn't certain. The tale is kind of interesting to be fair since watching one episode does make a person want to keep watching, which is important. The final episode of the season definitely leaves things on a cliffhanger that a lot of fans are probably hoping will be helped along by a second season, no matter where it has to be shown.