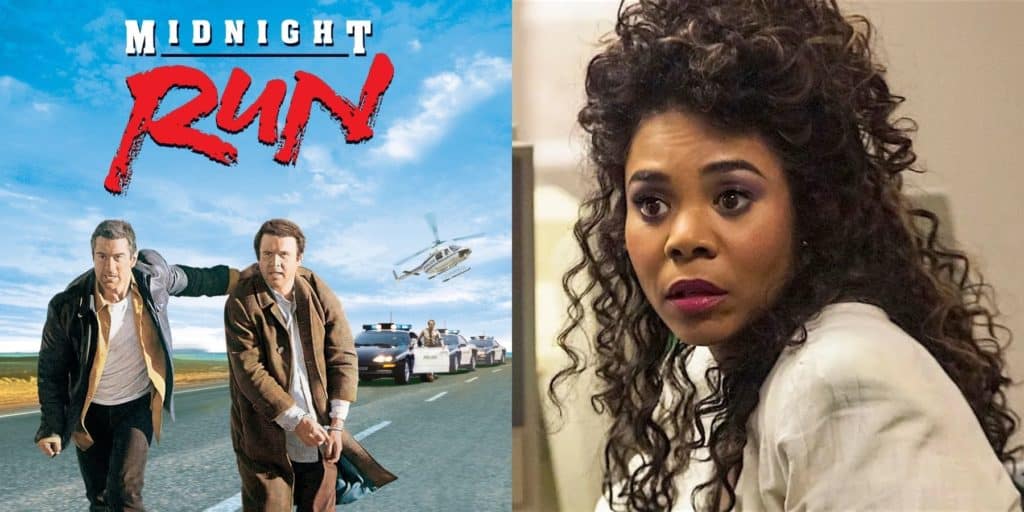 It sounds like Robert De Niro is going to be a producer on this sequel, but at the same time, there's no word on whether he'll actually be in the movie. It does feel easy to state that a lot of people would like to see him take on his old role, perhaps show him as a retired bounty hunter that's found something less dangerous to engage in. But the mere fact that he has anything to do with this movie is enough to think that he might take part in it at one point or another. Just because someone is helping to produce a movie doesn't necessarily mean that they're going to be in it, but De Niro sounds like one of the last actors that would allow a chance to go by without showing himself in one of the movies that many fans happen to love him in. Sadly, Charles Grodin won't be back unless there's old footage that might be used since he passed away earlier this year. But it's fair to assume that the sequel will follow the original story as much as it can while updating the plot in a big way.
Regina Hall is an odd choice for a movie like this, but not a horrible one. She's proven that she can act and that she's more than a little funny when she really gets going since she's starred in some of the funniest movies in the course of her career, and has also proven that she's able to turn on the drama when she needs to. There are still those out there that might be of the mind that changing along with the times might not be the way to go, meaning that there's no need to change things up this much in order to push the story. But the thing about this sequel is that it's not a gender swap that's being pushed for this movie, nor is it an attempt to redo and retcon the original.
In fact, it's not even certain if this story is going to fully connect to the first movie, but it would be kind of cool if it did, even if it's just the fact that it's taking place years after De Niro and Grodin's movie. Seeing De Niro step in at some point just to show that he's there would be great for a lot of the fans since it would be a nice nod to the first movie. Plenty of stories have done this over the years for a few reasons, and some have even added in a famous name or face, or both, to enact a passing of the torch moment that is always outstanding to watch. But again, there's no guarantee yet that this will happen, since there's not a lot that's known about the sequel at this time since everything is being kept very hush-hush. These days that's actually a smart idea since too many leaks and too many hints as to what will be happening can ruin a movie and make it less than pointless to worry about going to the theater. Some might still go just for the experience, but thanks to overzealous fans and the ease of the internet, it's sometimes best to not say that much until the movie is closer to being released.
It does feel fair to state that a lot of people have likely forgotten about this movie, at least in part, since it's been a while since it was released. But it might be a good idea to go and watch it again in order to get the idea of what the movie is all about again so that the sequel will at least make a little more sense. It's not exactly a complicated story, and it's bound to happen that the sequel won't be overly complicated either, at least we hope. There are times when reboots and sequels tend to get a little too big for their britches and end up going overboard in a way that people don't care for, but with this movie, it's not hard to assume that things will be kept down to earth and not go that over the top if they do at all.
As far as the acting goes, Regina Hall is a solid choice and someone that could possibly bring a good bit of comedy as well as a definite sense of attitude to the role that's bound to be appreciated by a lot of people since De Niro did this in his own way in the original. Midnight Run is actually streaming on Netflix now for those that want to watch it, while it's bound to happen that we won't see the sequel for a while yet. But for those that have been wanting this for years, one can imagine that they'll be a little excited.