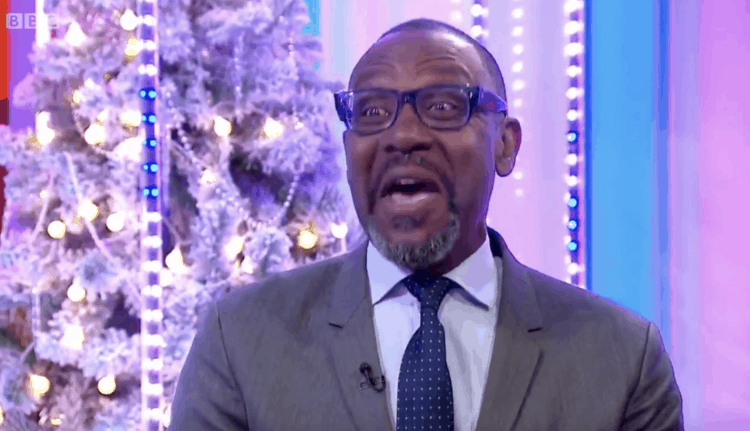 Lenny Henry is a British comedian, actor, television presenter, singer, and author. He was born in Worcestershire, England, on August 29, 1958, and he began his career in entertainment in 1975. He is best known for his roles in the sitcom 'Chef!', the children's show 'Tiswas', and the BBC One series 'The Magicians'. Although he is well known in the UK, there are lots of things that people do not know about him, especially people who live out of the UK. Here are 10 interesting facts that you probably didn't know about Lenny Henry.
1. He Was Married to Dawn French
In 1984, Lenny Henry married fellow comedian Dawn French. The couple had met while they were both working on the alternative comedy circuit. Together, they adopted a daughter called Billie. After 25years of marriage, they announced their separation in 2010 and the divorce was finalized later that year. The separation was amicable as they remained good friends and continued to spend time together with their daughter.
2. He Got His Big Break on New Faces
Lenny Henry had been performing as a comedian for a while before he made his fir television appearance. This was in the television talent show 'New Faces' in 1975. For this performance, Lenny Henry impersonated Stevie Wonder and he won the series. This led to him landing a role in 'The Fosters', which was the first British comedy series to predominantly feature black performers.
3. He Studied as an Adult
When Lenny Henry left school, he had no qualifications. However, he decided to study as an adult through the Open University. This meant he could continue to work and fit his studies around his other commitments. It took him six years to complete his degree in English. Henry has since gone on to complete an MA in screenwriting and a Ph.D. on black people in the media.
4. He Lived in an African Slum for a Week
Throughout his career, Lenny Henry has supported Comic Relief in numerous ways. One year, he took part in a two-part BBC documentary called 'Famous, Rich, and In the Slums', says Birmingham Live. In this series, he and several other celebrities were stripped of all their luxuries and sent to live in Kibera, Nairobi, Africa's biggest slum, for a week. The aim was to raise awareness of the challenges people living in such poverty face daily. Henry said it was one of the most difficult things that he had ever done, but that it completely changed his life.
5. He Regrets Performing in 'The Black and White Minstrel Show'
Not long after he had won 'New Faces', he toured with the 'Black and White Minstrel Show'. This is something that he now regrets due to the racist connotations of the show. However, he has since explained that he was contractually obliged to fulfill the tour dates. He left the show to become one of the hosts of the popular children's entertainment show 'Tiswas'.
6. Henry is the Face of Premier Inn
In recent years, Lenny Henry has become the face of the Premier Inn budget hotel chain. He has appeared in multiple television advertisements for the brand. He has further endorsed the brand by using the hotel chain when he is on tour. In one year of touring, he stayed in 50 of the budget hotels in various locations across the UK.
7. He Wasn't Emotionally Connected to His Dad
Throughout Lenny Henry's childhood, his father worked in a foundry in Dudley. He would come home at the end of the day, have a bath, and then insist that they watched cricket on the television, which was done in silence. In an interview with The Telegraph, Henry described his father as always being tired and not talking to the children much. It wasn't until he visited the foundry himself as an adult that Henry could understand why his father was like that. When Henry was 19, his father became seriously ill with dementia and renal failure. He started to reminisce about his childhood in Jamaica. The weeks leading to his death were the first time he had opened up to Lenny Henry, who has since said he had respect for his father but no emotional connection.
8. Henry Was Appointed a CBE
In the 1999 New Year Honours, Lenny Henry was appointed a Commander of the Order of the British Empire (CBE). For his services to drama and charity, he was knighted in the Queen's 2015 Birthday Honours. Officially, he is now Sir Lenworth George Henry.
9. He Gave an Award-Winning Performance as Othello
In 2009, Lenny Henry made his Shakespeare debut playing Othello in the Northern Broadsides production of the lay of the same name at the West Yorkshire Playhouse in Leeds. Many were skeptical that Henry could switch from a comedic performance to such a serious and dramatic role. However, he put on an astonishing performance that wowed both audiences and critics. For his performance, he won an Outstanding Newcomer Award. He also received great critical acclaim with a critic from The Telegraph describing his performance as one of the best Shakespeare debuts he had ever seen.
10. He Has Produced a Blues Album
Although he is best known for his television work, Lenny Henry also has some connections to the music industry. However, his brief spell in music production was the result of a television series. Sky Arts wanted Henry to produce a show called 'Lenny Henry's Got the Blues' for them. In this series, he worked alongside musicians to produce an album called 'New Millennium Blues', which consisted of blues classics along with some original blues tracks co-written by Henry. Later, Henry worked with Sam Chegini, an Iranian filmmaker, to create an animated blues video that was premiered in 2016 by Classic Rock magazine.
Tell us what's wrong with this post? How could we improve it? :)
Let us improve this post!