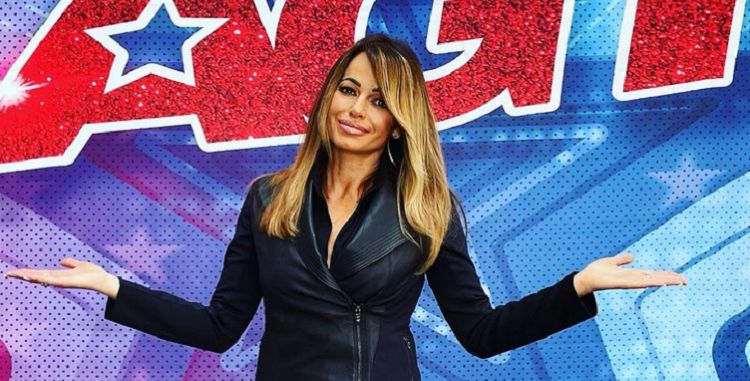 Below Deck fans everywhere were extremely excited when it was announced that Captain Sandy's girlfriend, Leah Shafer, would be a contestant on season 16 of America's Got Talent. Unfortunately, that excitement didn't last for long because it was ultimately announced that she wouldn't be appearing on the show. The decision was made after AGT removed the second half of the show. Even though she won't get a chance to win AGT, Leah doesn't plan on letting that get in her way. She's still dedicated to her craft and she's ready to continue sharing her love for music with the world. Keep reading to learn 10 things you didn't know about Leah Shafer.
1. She Is A California Native
Leah was born and raised in California and she comes from a very close family. Her parents were married for well over 40 years and they have always been her role models. Leah is very proud of who she is and where she's from. It appears that she currently lives in Colorado.
2. She Is A Business Owner
Making music isn't the only thing Leah is passionate about. He's also serious about skincare and she is the owner of HyrdaLounge in Lonetree, CO. The business specializes in a series of skincare services including facials and microneedling. She also sells skincare products through the business.
3. She Is A Mother
Leah doesn't just come from a close family, but she's also started one of her own. She has a teenage daughter named Lauren who she affectionately refers to as Lolo. Lauren is her pride and joy and she has made several appearances on Leah's Instagram profile. Leah adopted Lauren at birth. Leah was still with her ex-husband, Ross Shafer, at the time.
4. She Lost Several Family Members To COVID-19
The COVID-19 pandemic has been a tough time for everyone, but some people have been more personally impacted than others. Leah is among the countless people who have suffered some tragic losses due to the virus. In an Instagram post, she shared that her aunt, grandmother, and father passed away due to COVID-19.
5. Her Relationship With Captain Sandy Wasn't Well Received By Everyone
Leah comes from a very religious background. She sang Christian music and was active in the church for many years. However, when she decided that she wanted to be in a relationship with Captain Sandy, the church turned its back on her and she began getting threatening letters. Despite the negative comments she received, Leah continued to follow her heart.
6. She Has Released Original Music
Just because America's Got Talent would've been Leah's first time on a major competition show doesn't mean she's new to the industry. She has been recording music since she was a teenager and over the years she's released six albums and gone on several tours. She hasn't discussed when her next album will be released, but she likely has something in the works.
7. She And Captain Sandy Met Through Facebook
Facebook isn't a dating app, but there are countless people who have found love thanks to the popular website. Captain Sandy and Leah are among them. Captain Sandy told Bravo, "She [Leah] sent me a nice message that said, 'I came across your show, congratulations, many blessings". Once the two met in person there was an instant connection and they've been together ever since.
8. She Is A Dog Person
Sorry to all of the cat people out there, but Leah appears to be all about the dogs. She is a very devoted pet parent to her two fur babies. They may not have their own Instagram accounts, but they make frequent appearances on hers and her followers love it whenever they pop up.
9. She Is All About Positivity
Leah has been through a lot of ups and downs in her life both personally and professionally. No matter what she's gone through, though, she's never let anything keep her down. She is the kind of person who prefers to look on the bright side whenever she can and she loves spreading that positive energy to the people she comes in contact with.
10. She Played Annie In A School Play
Leah's passion for performing began at an early age, and it was largely due to being cast in her school's production of a popular musical. During an interview with Blacktie Colorado, Leah said, "When I was in the 5th grade. I auditioned for "Annie the musical" and ended up making the lead role of Annie. From there I fell in love with singing/musical theatre and performing."
Tell us what's wrong with this post? How could we improve it? :)
Let us improve this post!